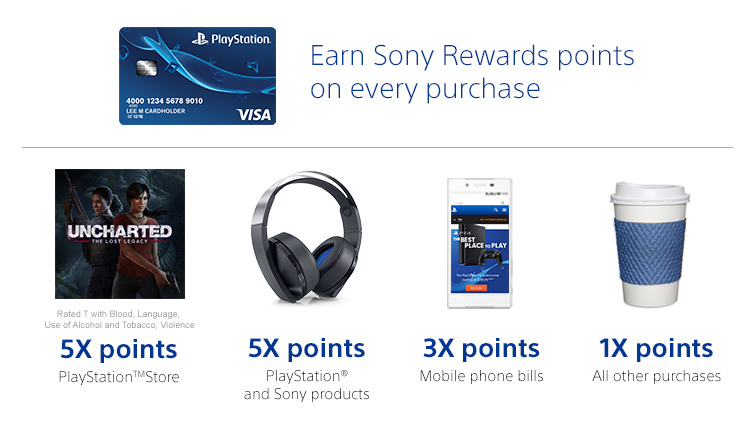 Sony announced a partnership with US bank Capital One that will allow gamers to sign up for the new PlayStation Visa credit card. The card is a no annual fee card that offers a Sony Rewards for every dollar spent on purchases made with the credit card. Purchases made at the PlayStation Store or for Sony and PlayStation products will reward gamers with five times the points, while monthly mobile phone bills will reward gamers with three times the points. 100 points can be traded in for $1.00 credit at the PlayStation Store.
Additionally, cardholders will get 10% off their subscriptions to PlayStation Vue, PlayStation Music, and PlayStation Now. Those who spend more that $3000 in a year with their card will also get 50% of the cost of a 12 month PlayStation Plus membership credited to their account. Sony is also offering a $50 gift card at the PlayStation Store for those who sign up for the card.
Sony has not yet clarified how this will affect individuals who hold the old credit card that offered 10 times point bonuses for purchases at the PlayStation store. It is unknown if those card holders will be downgraded to five times point bonuses or maintain their previous bonus rate.