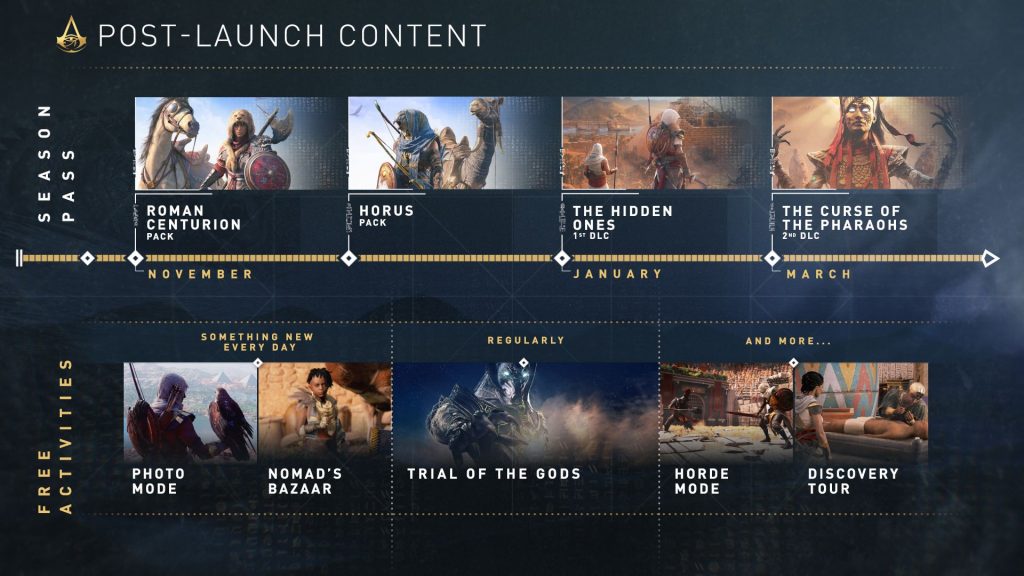 Ubisoft announced they will be supporting Assassin's Creed Origins with a Season Pass and several pieces of free DLC. The Season Pass content will be released between November and March, starting with a package of 500 Helix Credits and an exclusive rare weapon on launch. In November, the Roman Centurion and Horus packs will launch. They will introduce new outfits, weapons, shields, and mounts. In January, the first story DLC "The Hidden Ones" will launch. The DLC focuses on the early growth of the Assassin Brotherhood, set years after the events of the main game. It will see the Brotherhood battle it out with occupying Romans in a brand new map. The second DLC "The Curse of the Pharaohs" will bring players to a mystical realm where undead Pharaohs roam the world alongside mythological beings from Egyptian myth.
Ubisoft will also be releasing a series of free DLC, starting with a new Photo Mode and the Nomad's Bazaar at the game's launch. The Nomad's Bazaar will introduce a travelling merchant to the game that will trade daily quests for exotic rewards. Starting 15 days after launch, a series of Trial of the Gods timed events will pit players against Egyptian Gods, with survivors taking home some sweet rewards for their characters. 2018 will bring the Horde Mode to the game. Set in an arena, players will have to survive as many rounds as possible to make it to the top of the leaderboard. Finally, the previously announced Discovery Tour will also launch in early 2018.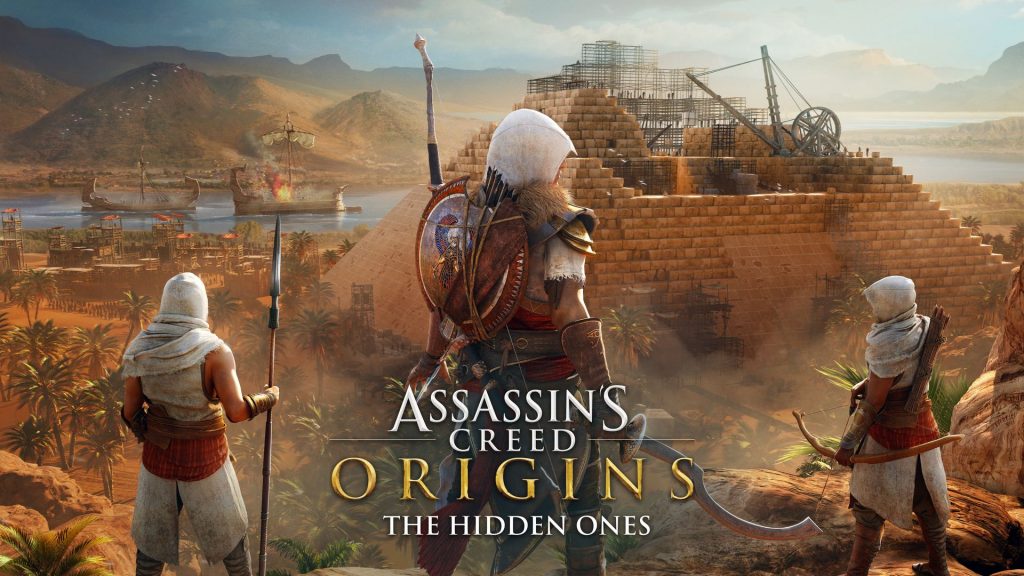 Assassin's Creed Origins is set to launch on October 27 for PlayStation 4, Xbox One, and Windows.