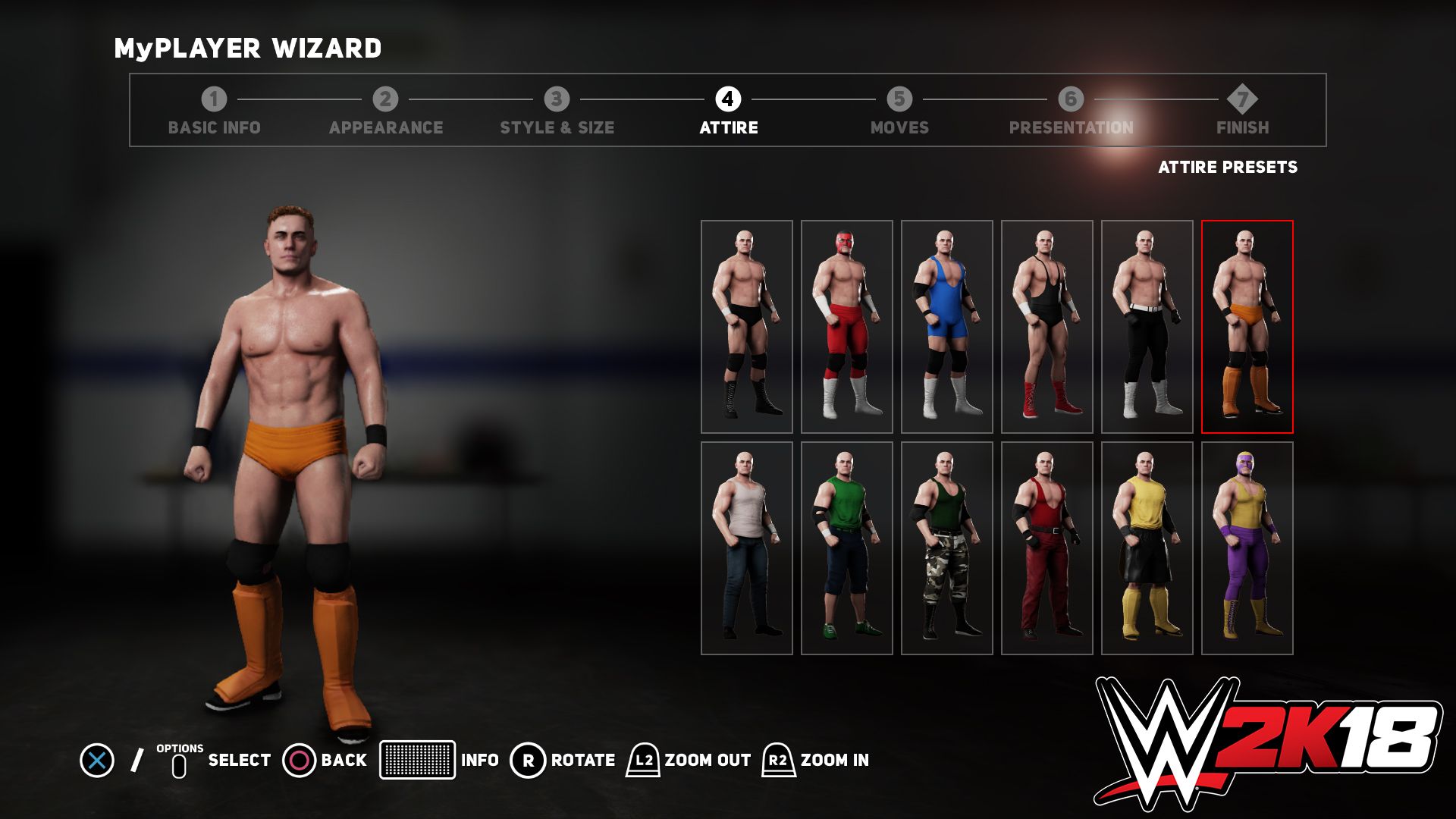 2K is looking to revamp the WWE 2K18 experience this year with big changes to the MyPLAYER experience. Players will start out with a limited set of customization options when creating their MyPLAYER character with the wizard tool, with more options available once the initial character creation is complete. MyPLAYER characters will now be used in both the singleplayer MyCAREER and the multiplayer Road to Glory modes. MyPLAYER characters will increase in strength as gamers progress through the MyCAREER and the Road to Glory modes, improving the sense of character growth.
The new Road to Glory mode pits gamers against each other in series of qualifying matches in hopes of earning a spot on an upcoming Pay Per View event. Once qualified for a PPV event, players will still need to compete against each other to complete the most challenges so they can become part of the Main Event. Winners will get exclusive Superstar Parts based on the theme of the PPV event.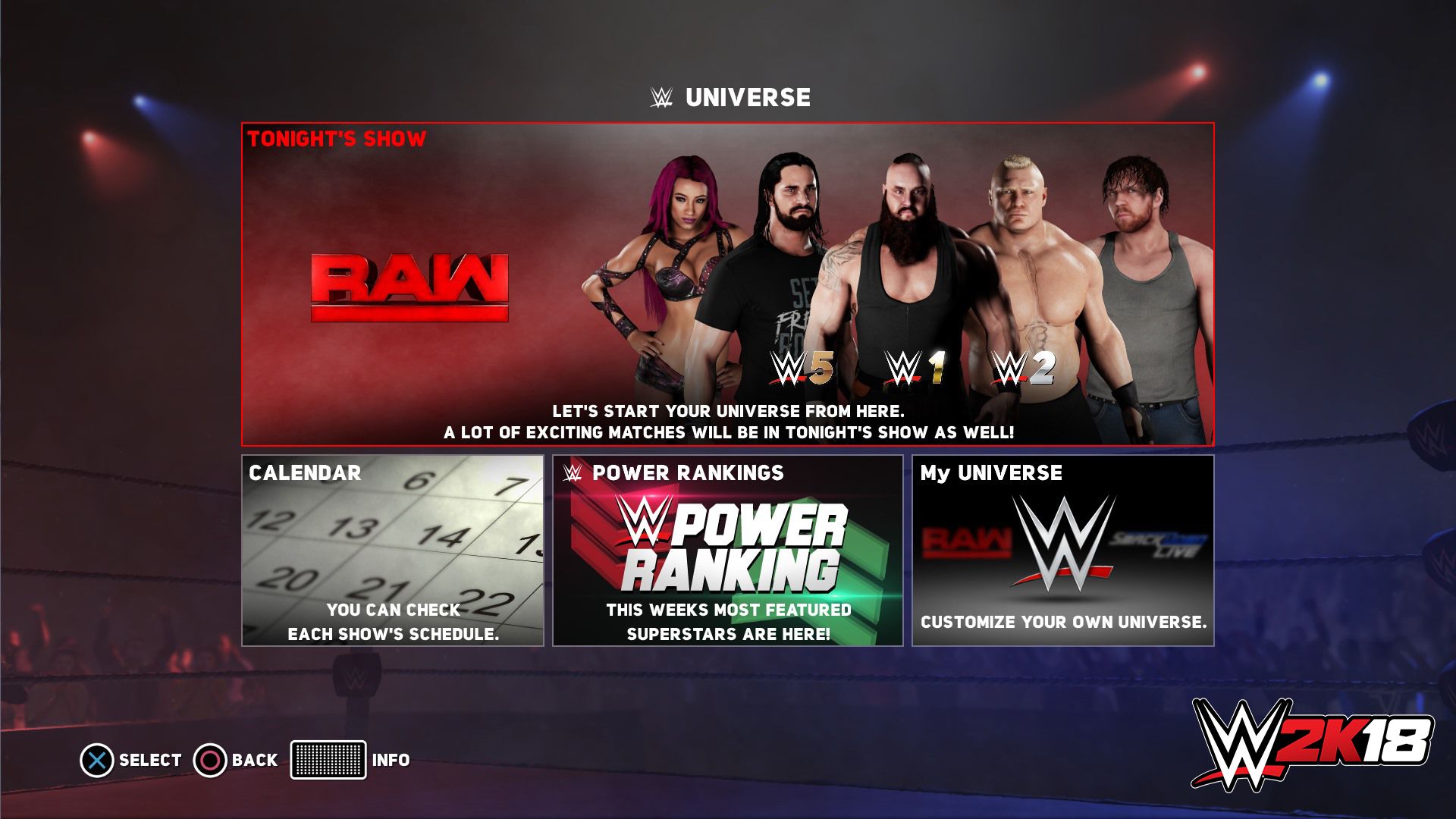 WWE 2K18 is also introducing some major changes to the Universe mode. The mode aims to recreate the ever changing WWE storylines from week to week, but give players control over the action. This year, the rivalry system is getting a little more granularity. Bubbling conflicts will start out as potential rivalries and can break out into full blown active rivalries. Additionally, the mode is introducing the new Goals system to better replicate the intricacies of WWE. These goals will change based on the new Power Ranking system and player suggestions. Finally, eight player matches are finally coming to the Universe mode, with support for Eight-Man Battle Royales and the 4v4 Tag Team Matches.
WWE 2K18 is set to launch on PlayStation 4, Xbox One, and Windows on October 17th. The Nintendo Switch version is set to launch in the months following.