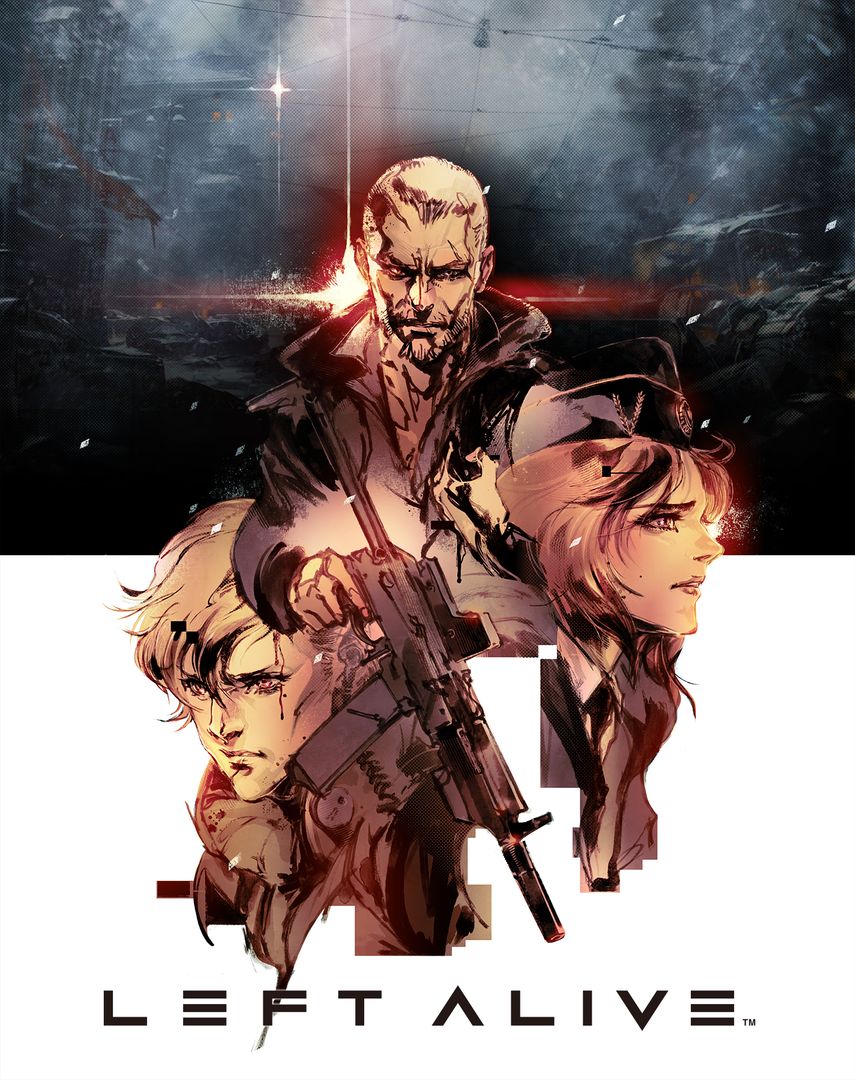 Square Enix revealed their newest IP at the PlayStation Press Conference in Japan. Left Alive is a survival action shooter set in what appears to be a war torn city full of high tech vehicles. Little information has been released about the game beyond a teaser trailer, the game's poster, logo, and some scant details.
The game will be launched for PlayStation 4 and PC via Steam in 2018. Square Enix has rounded up some big names from the Japanese video game development scene for this project. Toshifumi Nabeshima, best known for his work on the Armored Core series, will be directing the game. Yoji Shinkawa is Left Alive's character designer, which would explain why the game's poster looks so similar to his previous work on the Metal Gear series. Takayuki Yanase is handling mech design and has previously worked on titles like Ghost in the Shell: Arise, Mobile Suit Gundam 00, Xenoblade Chronicles X.
Square Enix has promised to reveal more detail about Left Alive when the Tokyo Game Show kicks off.