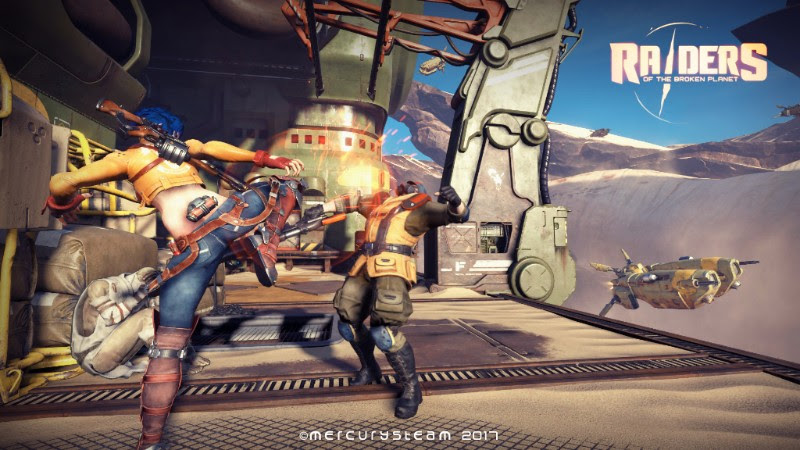 MercurySteam is running a short open beta for Raiders of the Broken Planet until Monday morning. While the game's first campaign is set to launch on September 22, players can test out the Prologue ahead of time. The Prologue will serve as the game's demo and will continue to be free after launch, so the open beta test is probably a bit of a misnomer.
Players will be able to access two missions. The first mission is called First Round and is a single player tutorial. The second and final mission of the Prologue is called Hanging by Thread and features the full 4V1 gameplay. A team of four players will raid an airship in an attempt to rescue the legendary warrior Lycus Dion; however, there is a chance that a player controlled antagonist can join the game and put a stop to the rescue.
Raiders of the Broken Planet is set to launch on PlayStation 4, Xbox One, and Windows on September 22. The first campaign will be available for €9.99/$9.99 USD/£9.99, with each of the following three campaign costing the same price. As an added incentive, owners can invite their friends who don't own the game to play through a campaign with them using the free invite passes. Additional passes can be purchased in-game.