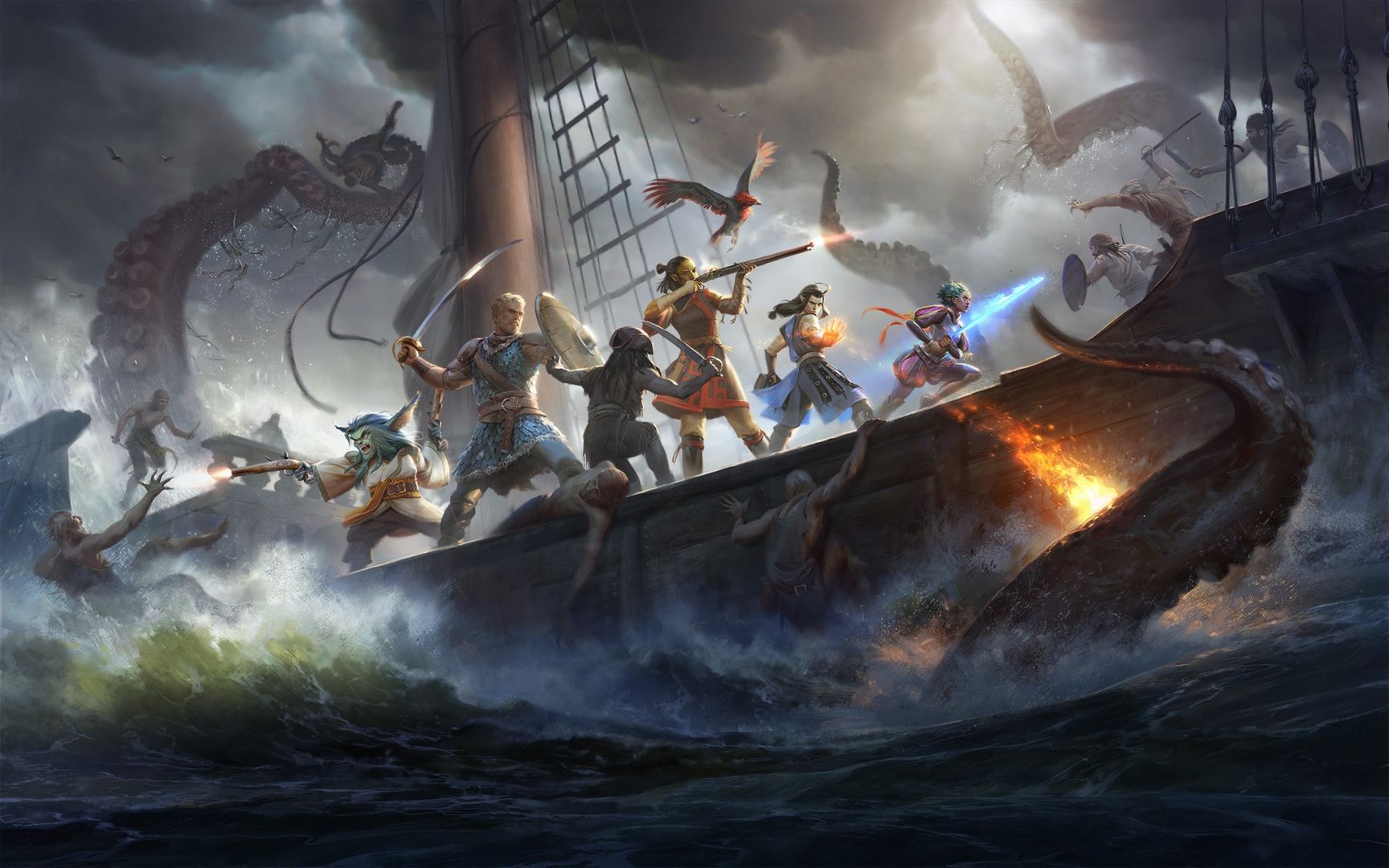 Obsidian Entertainment has announced they will be working with indie publisher Versus Evil to release Pillars of Eternity II: Deadfire. The game is set to arrive on Linux, Mac, and Windows in 2018. The first game, highly regarded Pillars of Eternity, was published by the much larger Paradox Interactive. Obsidian Entertainment CEO Feargus Urquhart released the following comment:
We are thrilled to be working with the team at Versus Evil on Pillars of Eternity II: Deadfire, the first sequel we've ever made into one of our own IPs. Partnering with a team that is as passionate as we are about making Pillars of Eternity outstanding has already been such a gratifying and exciting experience. We know that Steve and his team will treat Deadfire right and help us make it the game that our incredible fans and generous backers expect and deserve.
Pillars of Eternity II: Deadfire is a massive expansion of its predecessor. The game boasts a larger world, a more complex story, and a companion relationship system. Set in the Deadfire Archipelago, players will explore the exotic islands in a quest to save their souls from eternal damnation by hunting down a god.