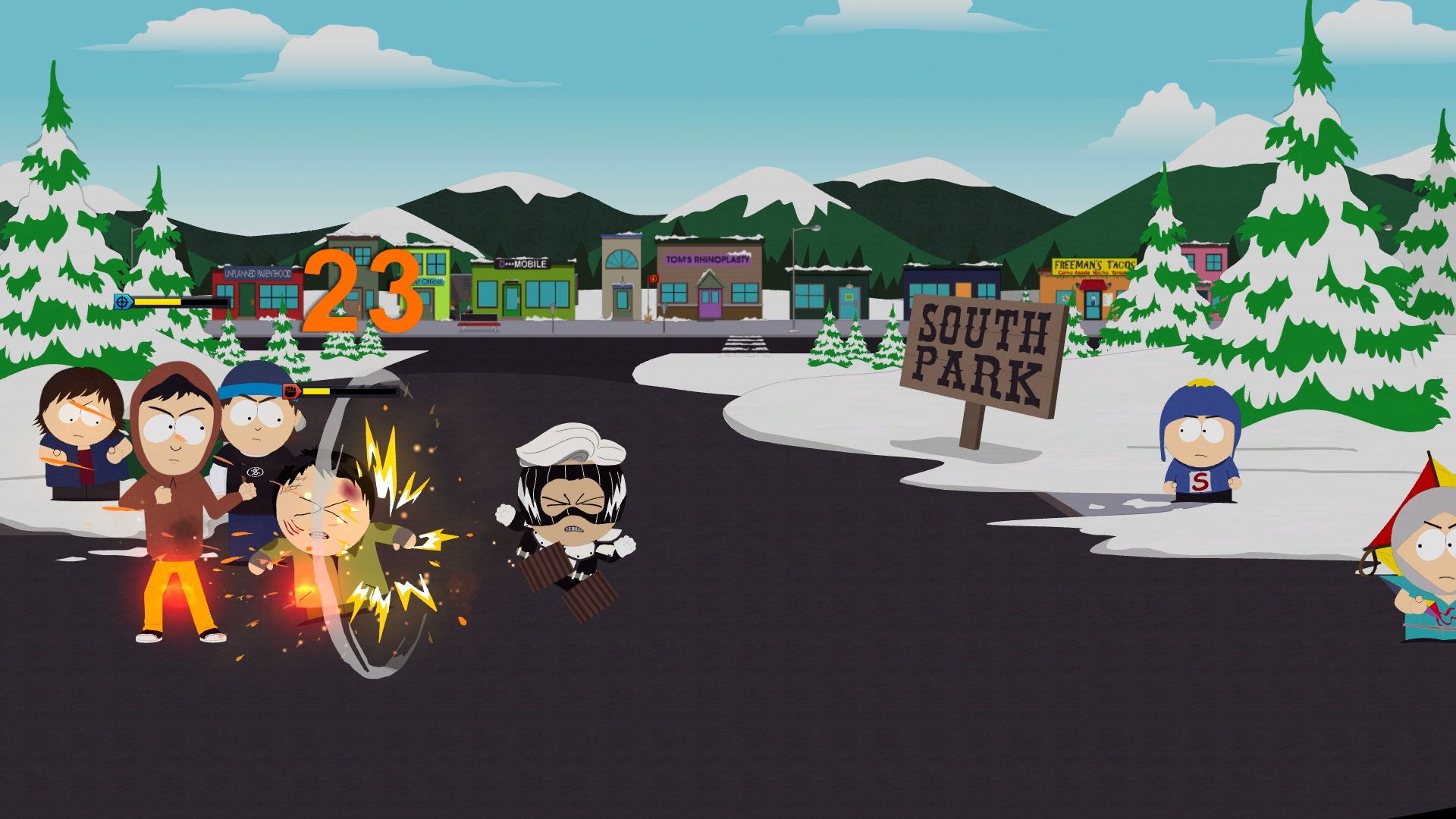 Ubisoft has released a fresh batch of screenshots and trailers for their upcoming RPG South Park: The Fractured but Whole. The screenshots are a mix of cinematic segments and in-game shots with the UI removed. The two trailers highlight the two teams of superheroes in the game that The New Kid can join: Cartman's Coon and Friends and Kenny's Freedom Pals.
South Park: The Fractured but Whole is the follow up to the 2014 RPG South Park: The Stick of Truth. The kids of South Park are playing as the next big superheroes franchise, but dreams of movies and comic books are shattered when Cartman and Kenny has differing ideas on direction. The heroes are split into two competing teams in an epic civil war that may destroy South Park.
The new game features a wide range of gameplay improvements based on feedback from fans and introduces the ability to select the gender of The New Kid. After a series of delays, South Park: The Fractured but Whole will finally launch on PlayStation 4, Xbox One, and Windows on October 17, 2017.
Coon and Friends
Freedom Pals