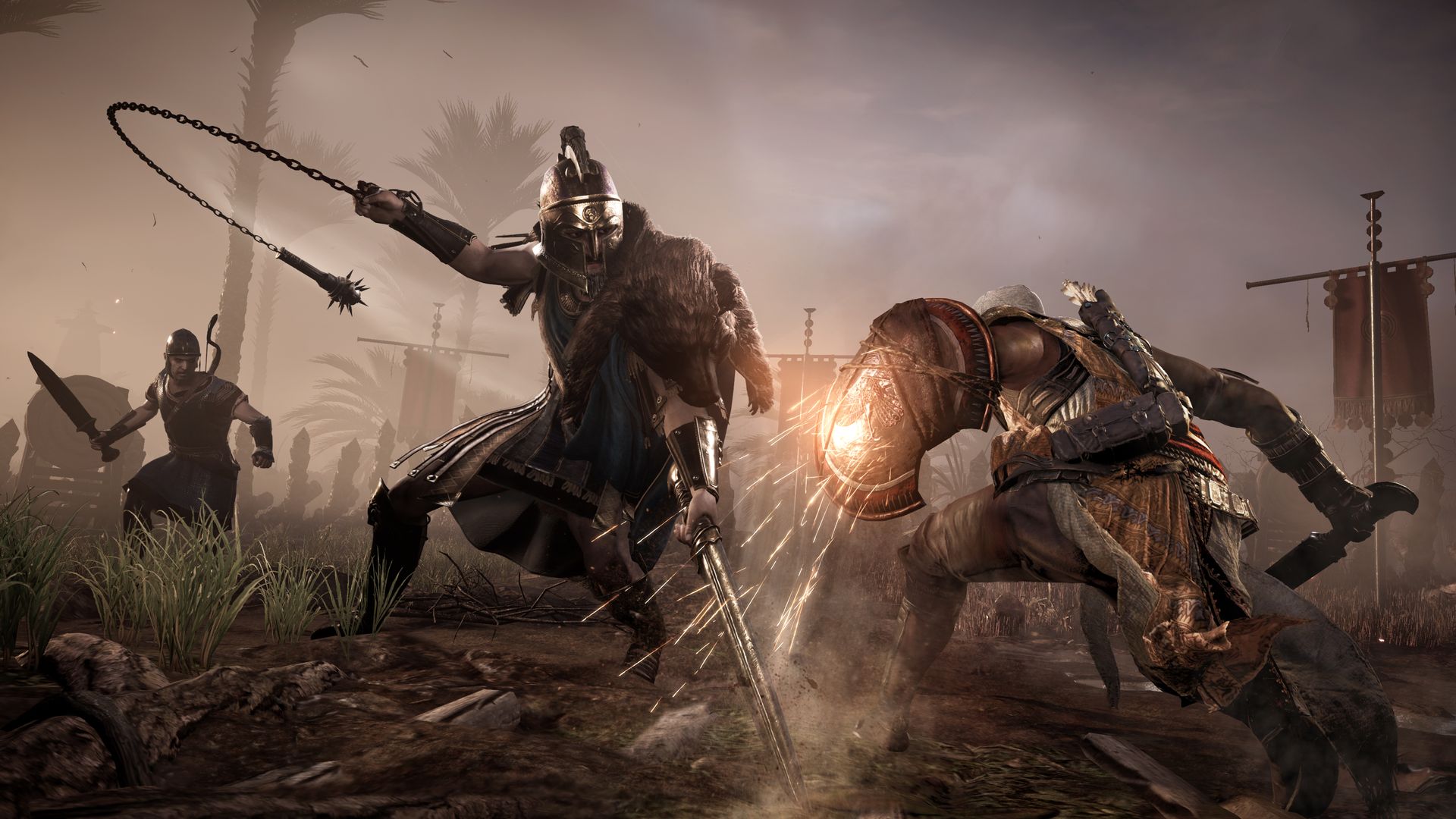 Ubisoft released a brand new gameplay trailer for Assassin's Creed Origins today. The trailer focuses on Bayek's main foe, the Order of the Ancients, the predecessors to the Templars. These masked individuals who hold the true power in Egypt, playing the Pharaoh like a puppet. The Order seek to cement their place by controlling the power of the ancient gods.
Ubisoft released a short teaser trailer yesterday ahead of the big reveal. While the teaser is less action packed, it features members of the Order of the Ancients in their a variety of masks with Greek and Egyptian styles taunting the viewer.
Assassin's Creed Origins takes players to the earliest days of the Assassin Brotherhood. Bayek serves as the protector of the people in the midst of Ptolemaic Egypt. The game is set to launch on PlayStation 4, Xbox One, and Windows on October 27.
Masks of Conspiracy Teaser Trailer
Order of the Ancients Gameplay Trailer