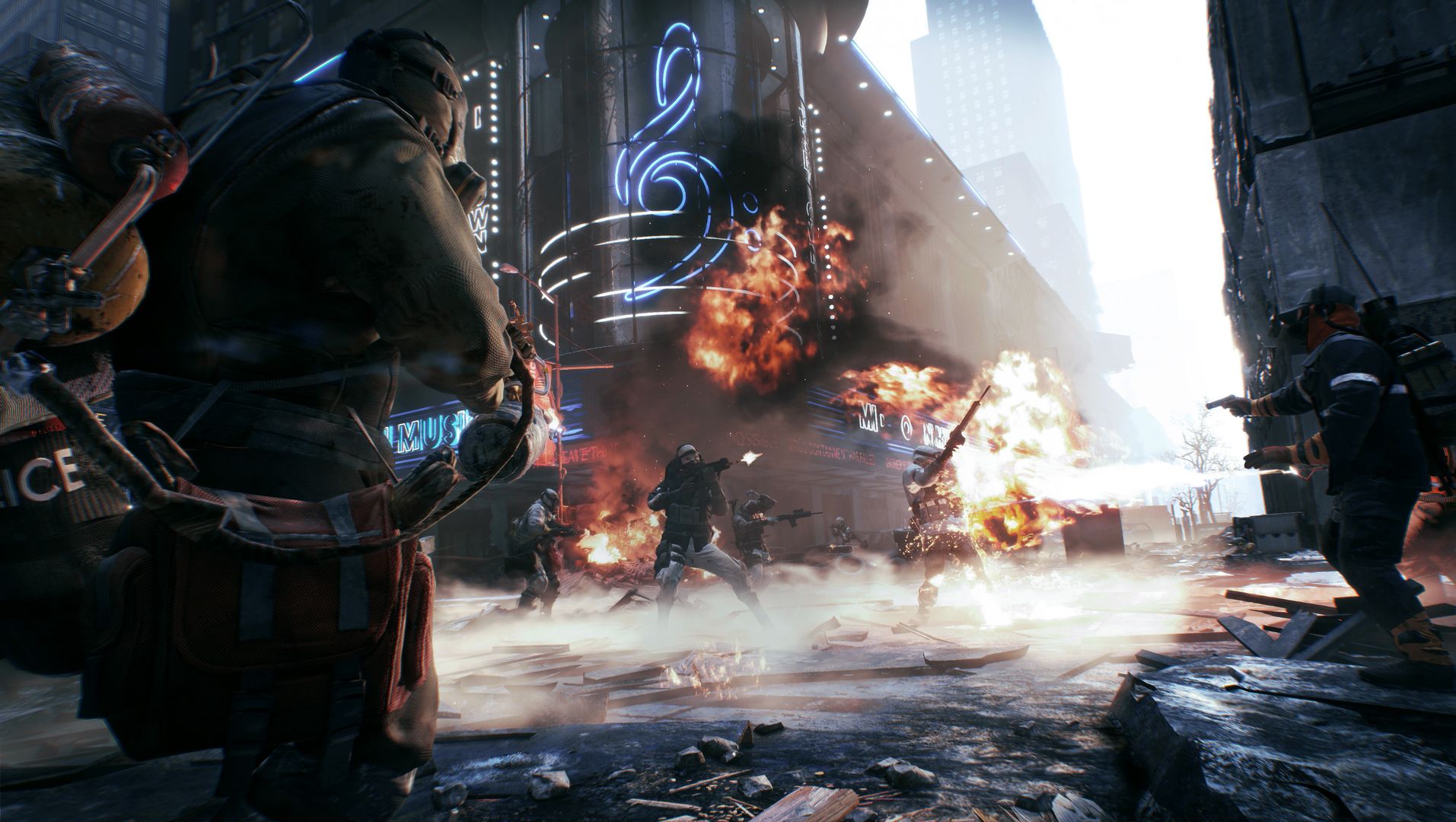 Ubisoft Massive announced today that they will be rolling out the biggest update yet for Tom Clancy's The Division later this year. Update 1.8 "Resistance" will introduce two new game modes. Resistance is the new PVE mode that will throw continuous waves at agents in a test of endurance. The new PVP mode Skirmish pits two teams of four against each other in a Team Deathmatch format. Additionally, the update is improving the "Underground" DLC content, introducing ways to upgrade existing equipment, and revamping the rogue mechanics.
"Resistance" will also introduce two new zones for the first time. Both areas are set in the West Side Pier, which is the last holdout for the factions that previously controlled New York City before SHD restored order to the city. Now, an uneasy alliance has been forged among the enemy factions. The new alliance seems to be interested in something at the pier, so agents have been deployed to investigate. West Side Pier is anchored by Camp Clinton, the area's social hub where agents can rearm and rest.
Update 1.8 is scheduled to launch later this spring (autumn in the Northern Hemisphere) for PlayStation 4, Xbox One, and Windows.