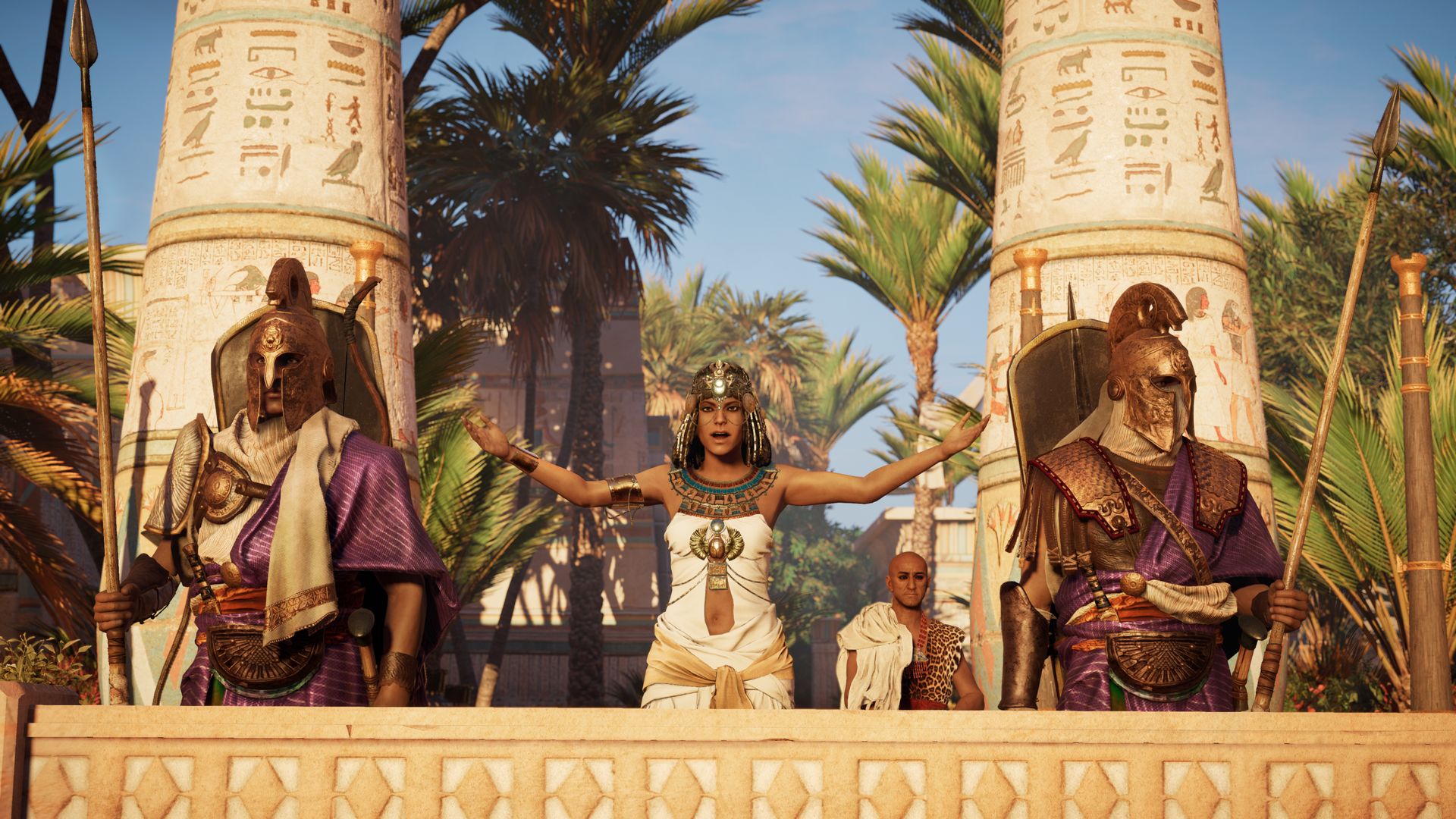 Ubisoft is making a big push to educate gamers about Ancient Egypt with Assassin's Creed Origins by working with historians and Egyptologists. This isn't the first time Ubisoft have worked with academics for their games, as they teamed up with anthropologists and linguists to create a setting for Far Cry Primal that is rooted in current knowledge. Ubisoft announced today that Assassin's Creed Origins post-launch update will introduce the Discovery Mode to the game. This dedicated mode allows players to explore Ancient Egypt at their own pace to learn about Ptolemaic Egypt through dozens of tours curated and designed by historians and Egyptologists.
The collaboration with academics is going one step further this time around. Ubisoft has partnered with Google and academics to create the Hieroglyphics Initiative Project to help further our understanding of Hieroglyphics. Google and Ubisoft are harnessing the power of machine learning to identify specific hieroglyphs, help decipher damaged writing, and hopefully translate Hieroglyphic writing.
Assassin's Creed Origins is set to launch on PlayStation 4, Xbox One, and Windows on October 27, 2017.