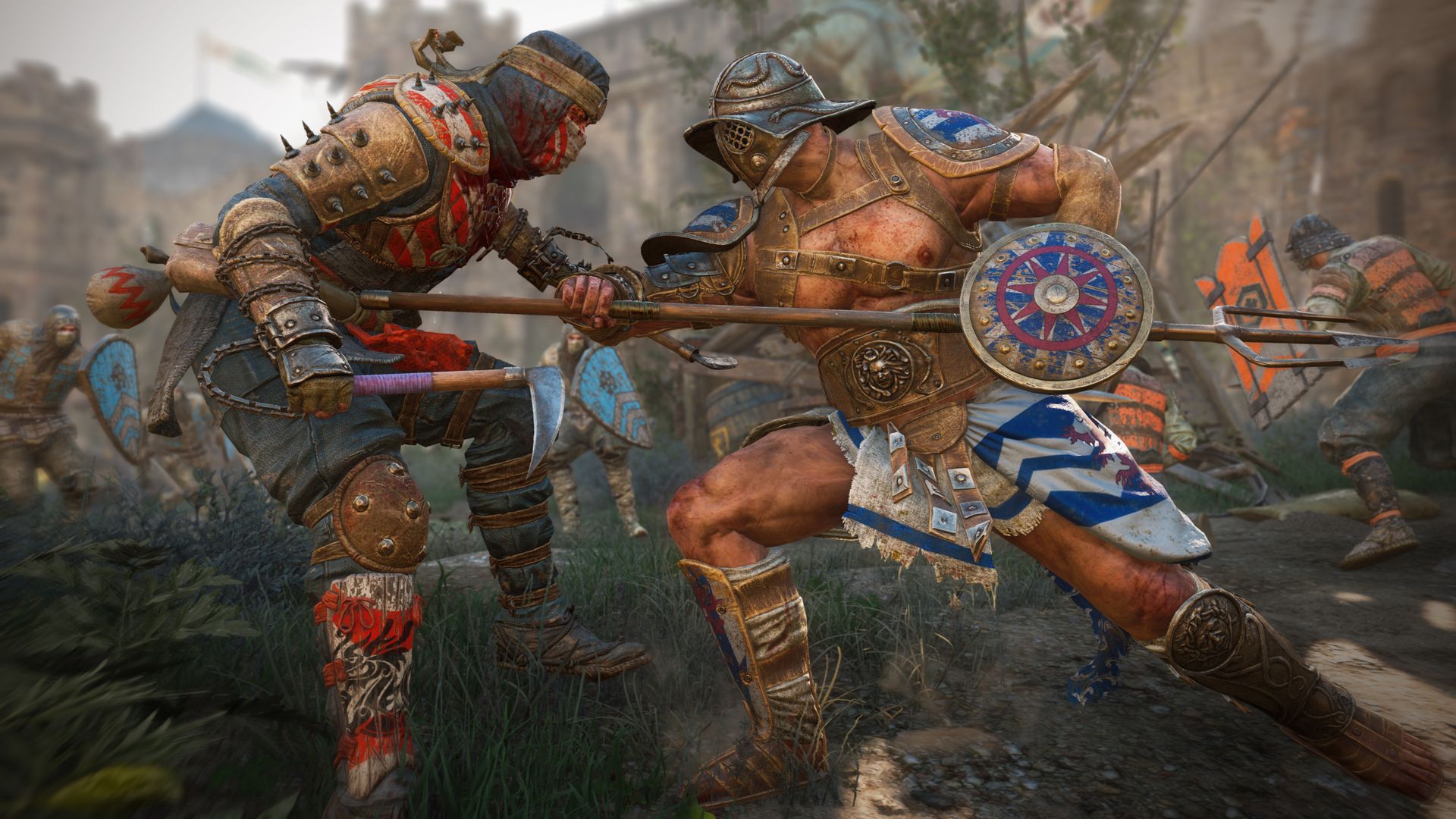 For Honor season two is winding down, which means season three is about to bring players new maps and heroes. Season three will officially begin on August 15th. The two new maps will be Sentinel and Viking Village. Both maps have deadly environmental hazards that will force players to be extra cautious while traversing the map. Both maps will be immediately available to all players at the start of season three on PlayStation 4, Xbox One, and Windows.
This season will introduce the Highlander hybrid to the Viking faction. The Highlander has a defensive form that specializes in counter attacks and an offensive form that disables the block ability in favour of massive attacks with the claymore sword. The Knights will also be getting a new Assassin class called the Gladiator. The Gladiator is styled after the Roman retiarius and wields a trident, but trades the traditional dagger and weighted net for a shield. The lightly armoured Gladiator has high stamina for raining quick attacks and stuns on their enemies from a formidable distance. For Honor Season Pass holders will be able to play the two new classes right away starting August 15th, while the rest of us will have to wait until August 22nd to purchase them for 15,000 steel each.
Season three is also bringing in a new tier of legendary gear and raising the reputation cap to 40. 1 vs 1 tournaments are also being introduced to the game. Tournament rankings will reset each season, and winners will get special rewards.
For Honor "Grudge & Glory" will make its debut at the livestreamed For Honor Hero Series tournament. The event is boasting a $10,000 USD prize pool. Viewers can tune in on Twitch on August 12 at 11 am PST.