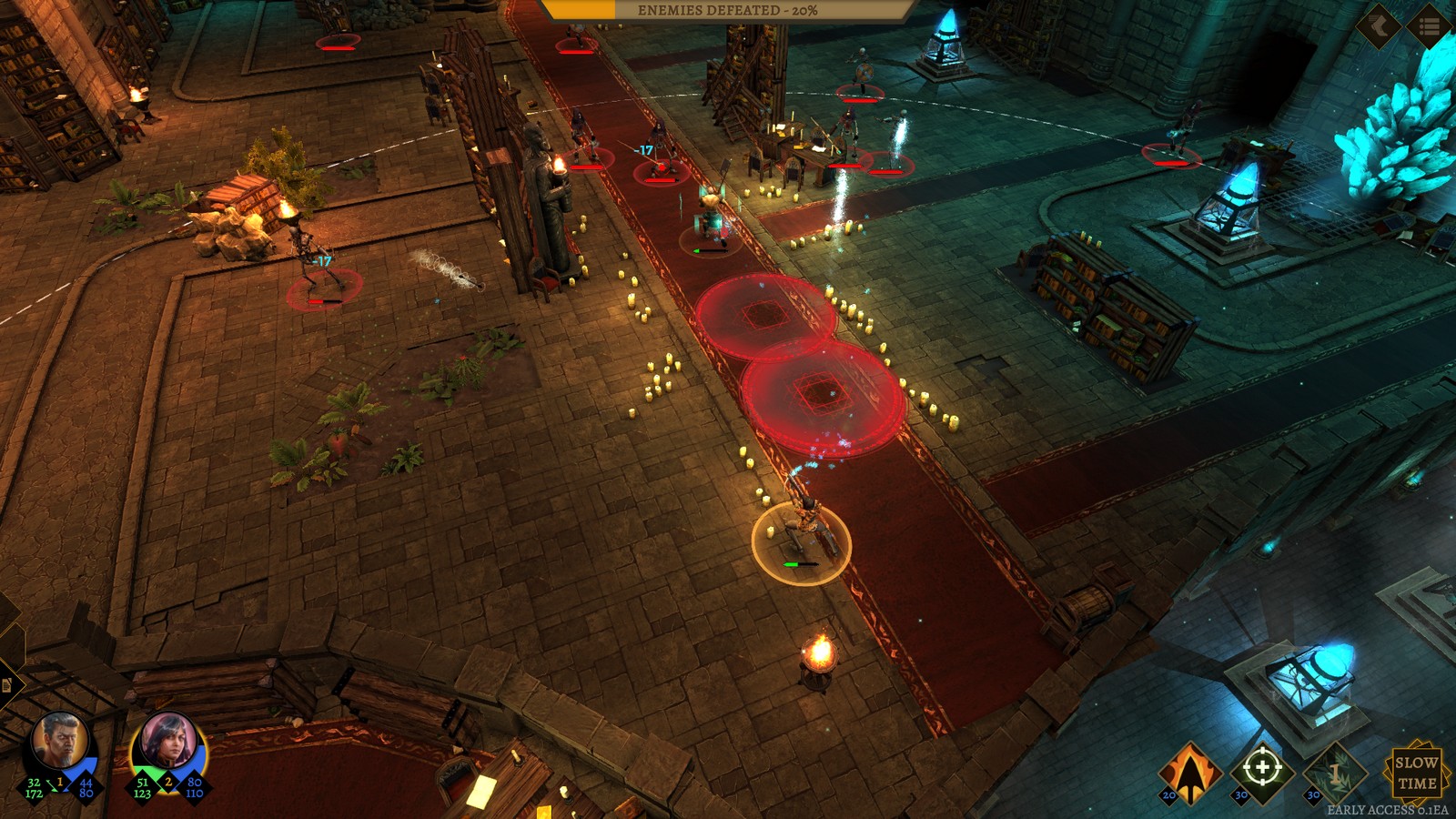 A new challenger has entered the battlefield! Tactical role playing battlefield, that is.
Tower of Time is a new release promising to bring something fresh to the table of classic combat RPGs. Sharing a name with one of my favorite sci-fi movies ever, Polish studio Event Horizon took some further steps to make sure those first impressions count. Devs say they've pumped up some extra polish (no pun intended) in graphics as well as including a plethora of special effects for battles. Every level has also been carefully handcrafted to emphasize the overall character of the story as it slowly unravels through the game.
Speaking of the story, Tower of Time is set in Artara, a world still recovering from a devastating catastrophe. We will learn more of it through the eyes of the four party players chosen from seven available classes. What's interesting is that there will be no "correct" way to develop characters and their skills so if you feel like experimenting with their progress as much as possible, the (apocalyptic) world of Artara is your oyster.
Tactical combat in Tower of Time gives you a plenty of possibilities, but it also requires careful planning seeing how combat is in real time. However, to ease up things a bit you will be aided by a dynamic slow-time feature. It will prove useful in moments when you hastily need to reposition the characters to change the strategy in heat of the battle.
For $14.99/€14.99, Tower of Time includes four complete levels while the rest of the content (along with full release) will be finalized by the end of this year. As of now, the game offers approximately 13-15 hours of gameplay, excluding all the optional challenges and hidden secrets. Worth noting is that if you're on the fence about picking it up, the game will have a higher price once it's out of Early Access so pulling the trigger on the buy button might prove to be a better investment now.
If you're interested in knowing more about the game and track the updates, make sure to follow the developers on their respective Facebook and Twitter pages.