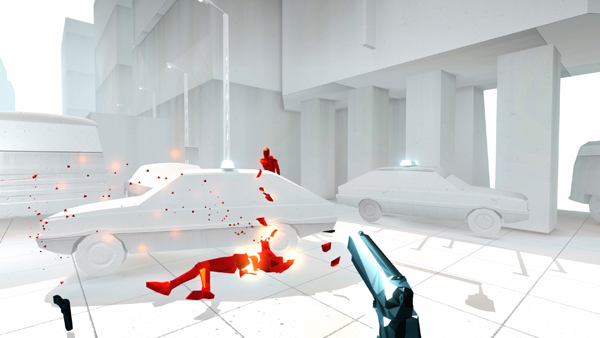 The innovative FPS Superhot and its VR version will be coming to PlayStation 4 and PSVR next week. Both versions will launch on July 19th in Europe and on the 21st in North America. PS+ members who pre-order the game will get an 20% discount and an exclusive PlayStation 4 theme.
Superhot is FPS that only moves when the player moves. The game lets players stop to plan their next move as they punch, slice, and shoot their way through masses of enemies while dodging walls of bullets. The game started its life out as a game jam project in 2013 and has since been released on PC and Xbox One to great acclaim.
Superhot VR was initially released as an Oculus Rift exclusive. The game was rebuilt from ground up for VR devices. Since then, an HTC Vive version has also been launched.