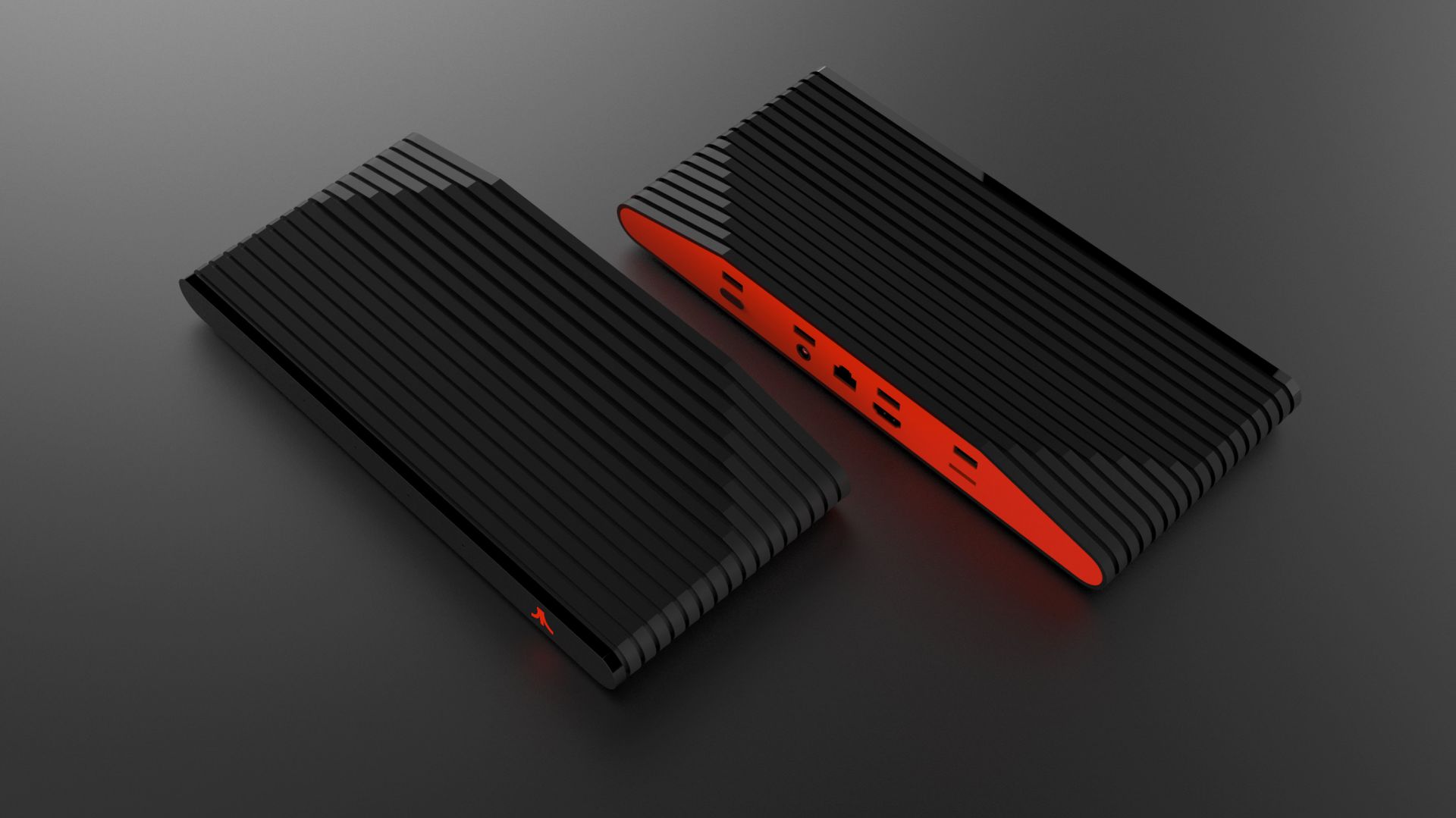 Atari has played their cards close to the chest so far with their upcoming Ataribox console. It is the first device Atari is releasing in over two decades. Although a bit stingy on details, Atari released some new information and images of the device in their latest newsletter.
The new Ataribox console will feature HDMI output, four USB ports, and an SD card reader at the rear. The console has been designed to evoke the styling of previous Atari devices with the ribbed lines and a raised back. Two versions of the console will be released. The wood edition will have a dark wood front panel with white LEDs and the Red/Black edition will use a glass front with red lighting.
Atari is being tight lipped about software and specs. Interestingly enough, they did drop a small, but intriguing tidbit of information. The Ataribox will not only support classic Atari titles, but current gaming content as well. This could mean that Atari is developing new games exclusively for the console or is porting their recent titles to the new console.