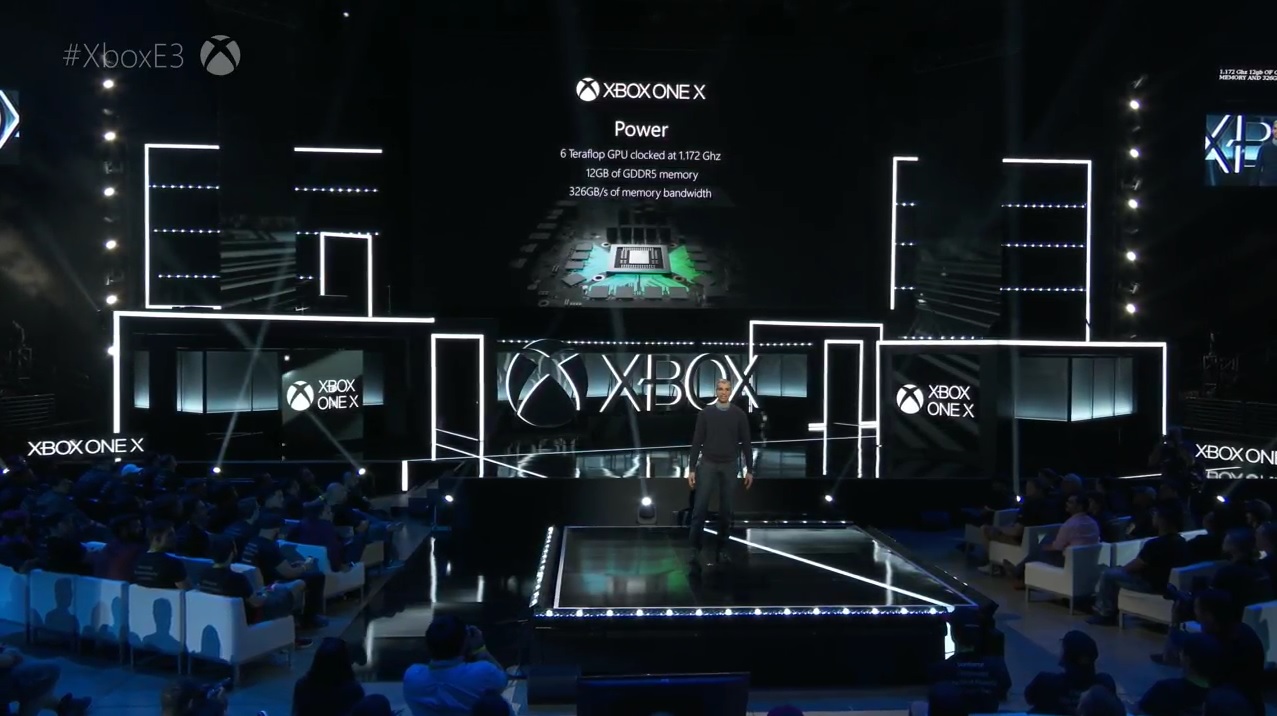 To kick off their E3 2017 press conference Microsoft unveiled that the Project Scorpio is now called the Xbox One X and will be released on November 7th. The console will support 4K and HDR, as well as Dolby Atmos sound and 4K UHD Blu-ray playback and will support all Xbox One accessories and games at launch and will even "enhance" the features of previous Xbox One games with faster load times and better fidelity.
According to the company the specs are as follows: 6 Teraflop GPU clocked at 1.172 Ghz, 12GB of GDDR5 memory, and 326GB of memory. Presently no price tag has been announced but we will update this article as it is revealed.
Update: The price for the console has been announced at $499.99 USD.