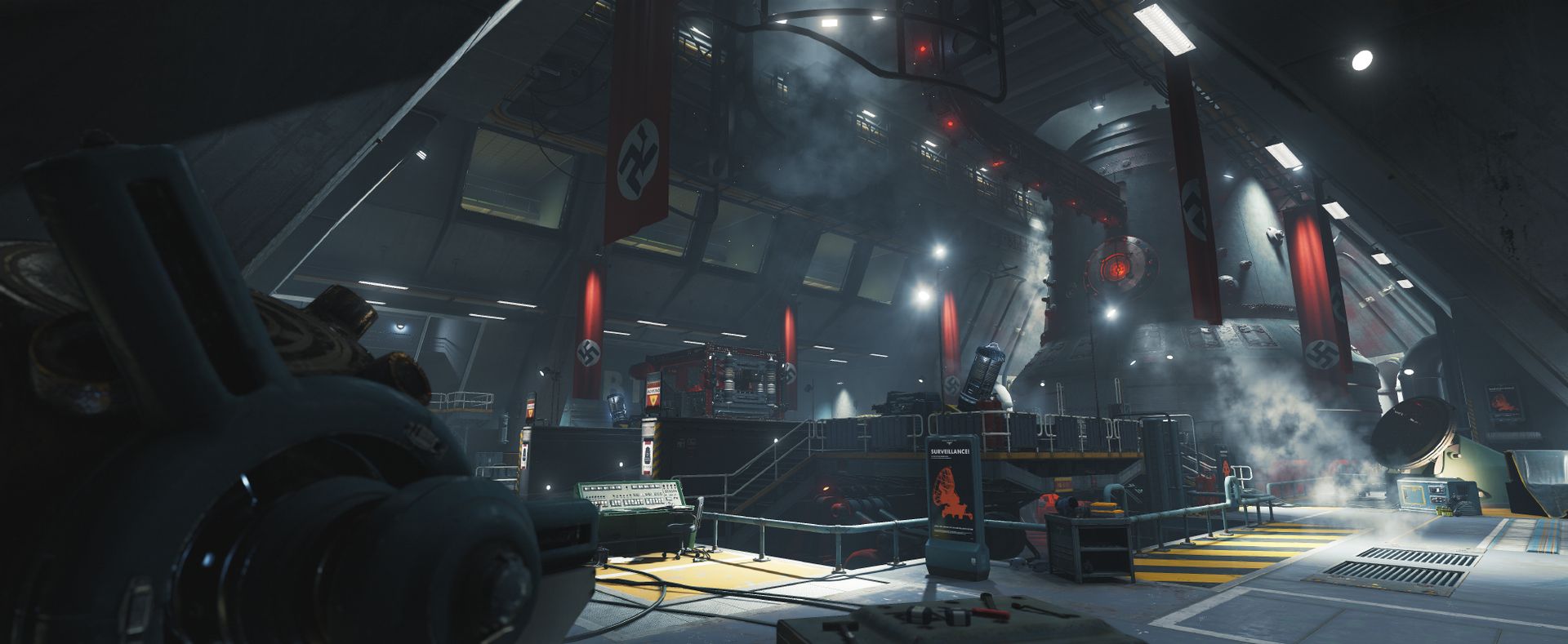 Bethesda was telling the truth when they teased Wolfenstein II: The New Colossus last year at their E3 2016 Showcase. This year, the company made the full reveal, detailing BJ Blazkowicz' latest adventures in Nazi killing. Running on the id Tech 6 engine first used in the recent Doom reboot, Wolfenstein II: The New Colossus is set in Nazi controlled America. BJ Blazkowicz is just the hero America needs to rally a shattered resistance and reunite old faces like Anya, Caroline, Bombate, Set, Max Hass, Fergus, and Wyatt. The new game will take players to an alternate version of Roswell, New Mexico, New Orleans, and Manhattan.
To go with the announcement, Bethesda has released a lengthy new trailer and several screenshots for the game. The video is a mix of live action video done in the 1960s style, cinematic clips, and a small handful of gameplay footage. While the gameplay footage is pretty awesome, the live action TV propaganda absolutely steals the show in my opinion.
Wolfenstein II: The New Colossus is set to launch on PC, PlayStation 4, and Xbox One on October 27.