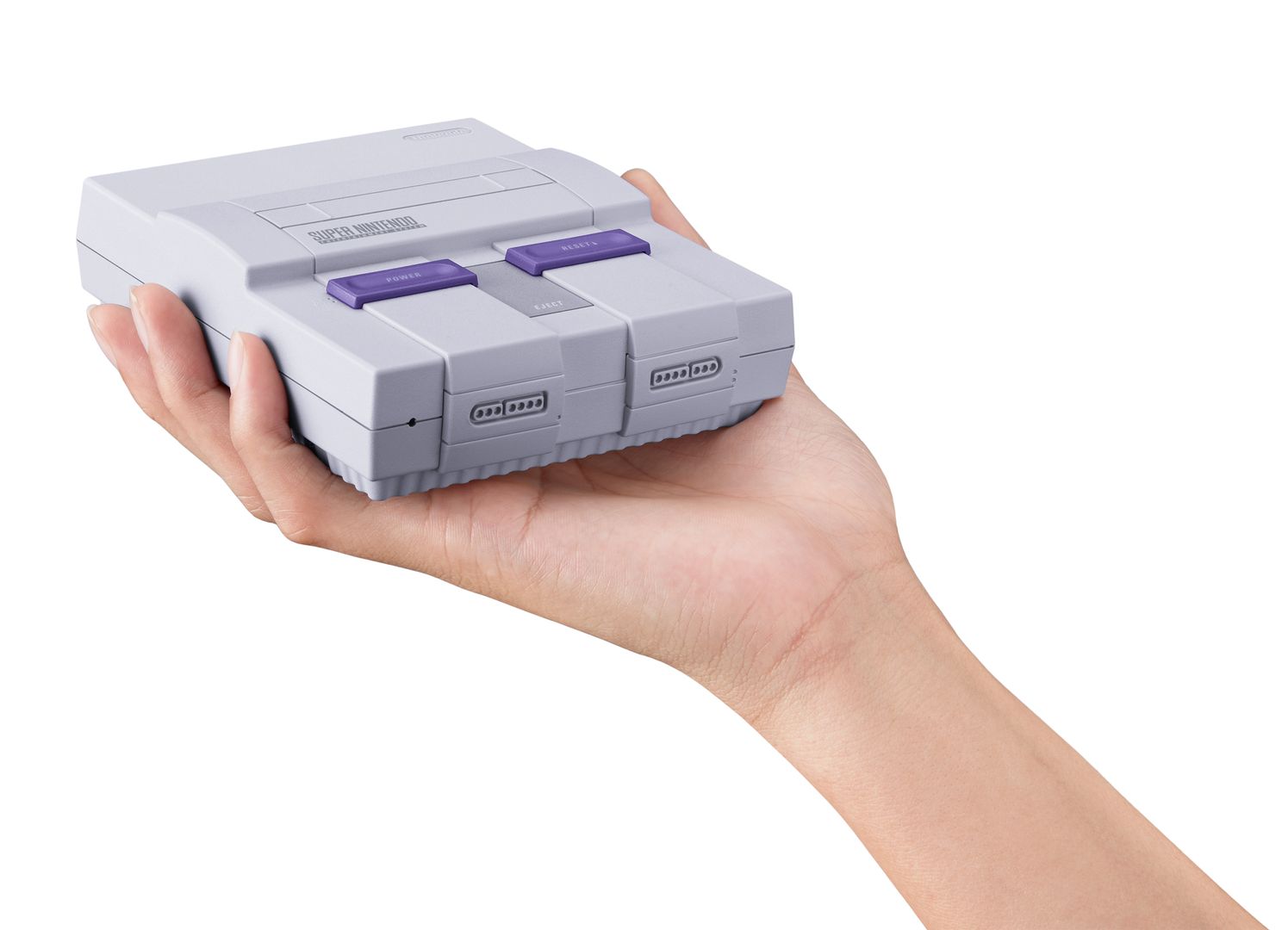 While fans are still nursing their disappointment over the discontinuation of the NES Classic console, Nintendo is bringing back the Super NES console its place. The Super NES Classic Edition is a fraction of the size of the original console and uses the modern HDMI cable to connect to TVs. The console comes with two wired controllers and can be powered via USB port or the included AC adapter. The Super NES Classic Edition comes preloaded with the following titles:
Contra III: The Alien Wars
Donkey Kong Country
EarthBound
Final Fantasy III
F-ZERO
Kirby Super Star
Kirby's Dream Course
The Legend of Zelda: A Link to the Past
Mega Man X
Secret of Mana
Star Fox
Street Fighter II Turbo: Hyper Fighting
Super Castlevania IV
Super Ghouls 'n Ghosts
Super Mario Kart
Super Mario RPG: Legend of the Seven Stars
Super Mario World
Super Metroid
Super Punch-Out!! 
Yoshi's Island
The console marks the release of the first Super NES game in decades, Star Fox 2. The game was completed and originally planned to launch in the summer of 1995, but was never released. The game has leaked in one form or another over the years, but this will be the first time the completed game will be publicly available.
The Super NES Classic will carry an MSRP of $79.99 USD and will be available at retailers everywhere on September 29.