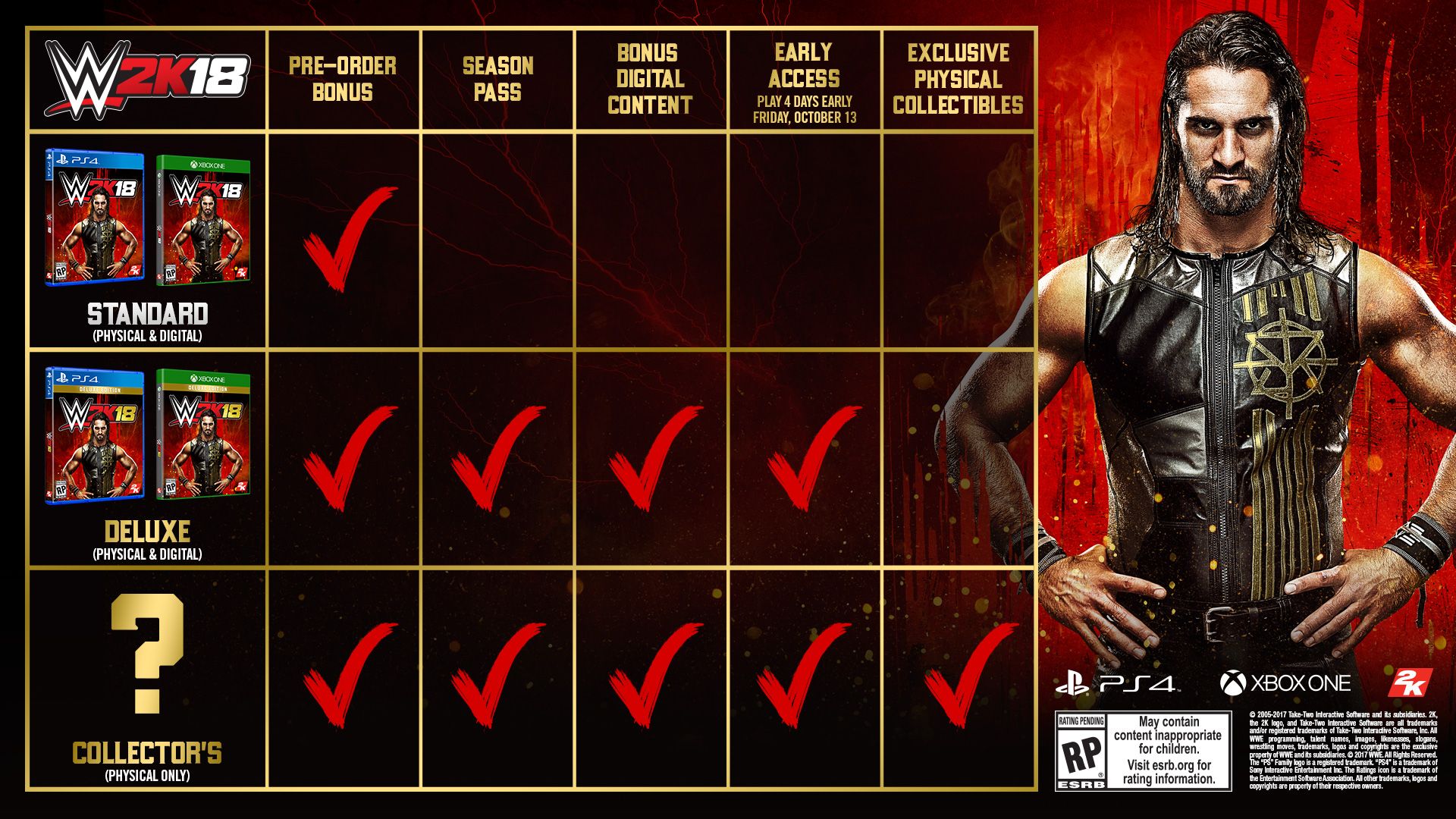 Seth Rollins will be able to add WWE cover Superstar to his impressive resume as 2K has announced he will grace the cover of WWE 2K18. It's been a meteoric rise for Rollins, who started his career in 2010 and won his first championship in 2012. Since then, Rollins has earned championship after championship, including defeating Triple H at WrestleMania 33. With his motto "be like no one," Rollins has let nothing stand in his way, and has earned his nickname "The Kingslayer" the hard way. In honour of Rollins, the theme of WWE 2K18's marketing campaign will also be "be like no one."
Seth Rollins provided the following statement:
As the WWE 2K18 cover Superstar and franchise ambassador, it is my incredible honor and mission to ensure this game will truly BE LIKE NO ONE – a calling card perfect for everything I stand for – as it sets forth on its own unique path. Following in the footsteps of other WWE 2K cover Superstars – Dwayne "The Rock" Johnson, John Cena, Stone Cold Steve Austin and Brock Lesnar – I now carry the torch and proudly represent a new generation of WWE Superstars. I am the future, and the future can't be stopped.
WWE 2K18 is scheduled to launch on PlayStation 4 and Xbox One on October 17, 2017. 2K has announced that they will be releasing a Deluxe Edition containing the game, the Season Pass, unannounced pre-order bonuses, and a special four day early access period to the game starting October 13th. Additionally, a Collector's Edition will be available exclusively at EB Games Australia and New Zealand containing the Deluxe Edition content and unannounced Collector's Edition content. The reveal for the unannounced content will be made in the coming months.