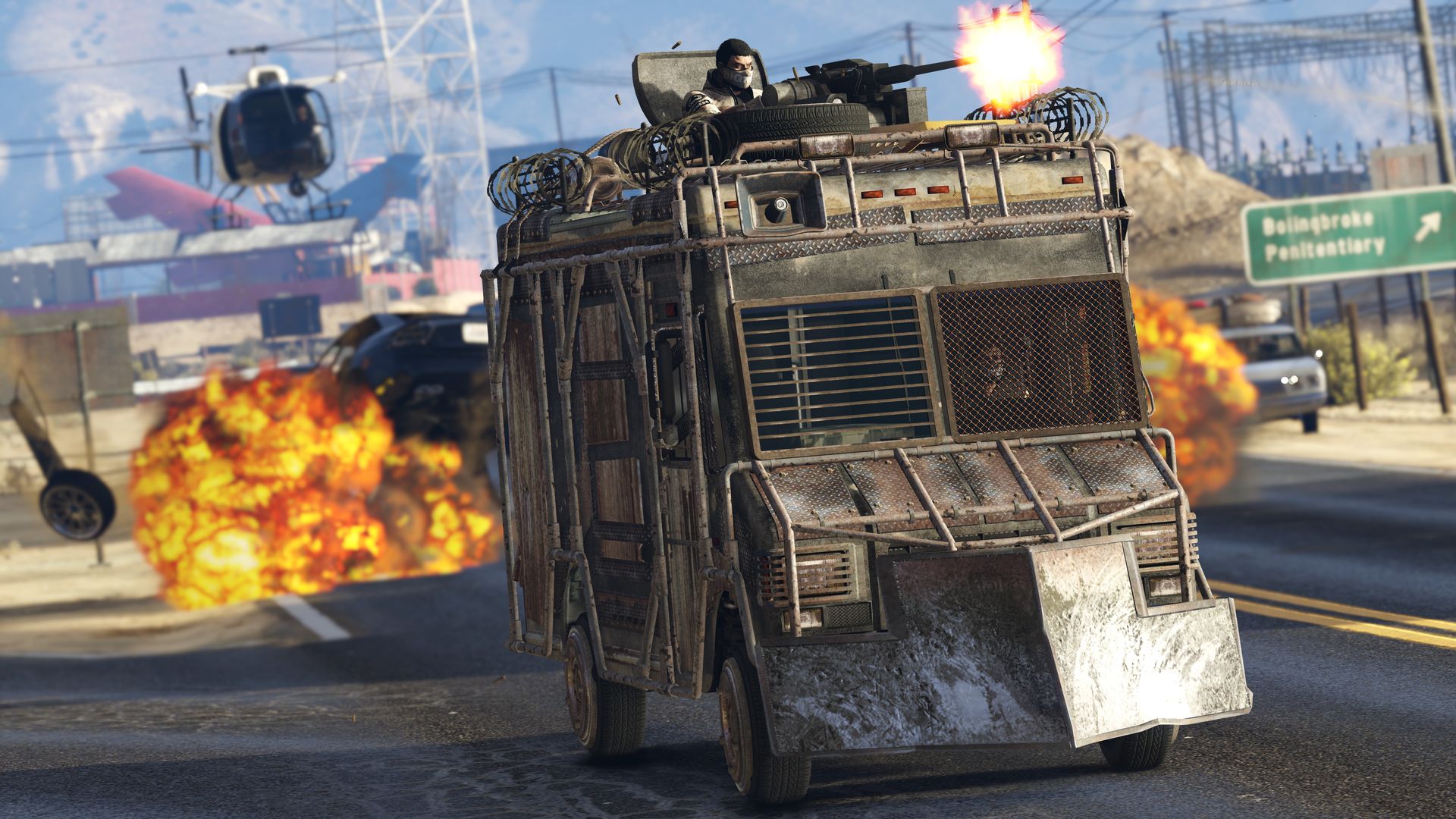 Rockstar and Take-Two are in full damage control mode after the OpenIV mod team announced yesterday that they were issued a cease and desist order after a decade of development. The following statement was issued to multiple news outlet, explaining Take-Two's legal actions:
"Take-Two's actions were not specifically targeting single player mods. Unfortunately OpenIV enables recent malicious mods that allow harassment of players and interfere with the GTA Online experience for everybody. We are working to figure out how we can continue to support the creative community without negatively impacting our players."
The explanation is in stark contrast to OpenIV's account provided yesterday, which explicitly stated that Grand Theft Auto Online was strictly off-limits for the OpenIV project to prevent this exact situation. Today, the post received an edit that further documented the events, explaining that lead developer GooD-NTS had requested more information on how Take-Two believed OpenIV was violating Russian laws after Take-Two's legal team emailed him with the request to shut OpenIV down. Instead of providing more information, GooD-NTS was issued the cease and desist order.
Take-Two's actions so far has done little to stem the public fury over Take-Two's actions. Grand Theft Auto V's Steam Reviews have plummeted to "Mostly Negative" status since the announcement. Take-Two's newly acquired game Kerbal Space Program has also seen a share of negative reviews calling for a boycott of Take-Two. The Games, PCGaming, and Grand Theft Auto V subreddits have generally not taken to kindly to the OpenIV shutdown.
So far, this has been a self-inflicted PR nightmare for Take-Two. Whether Take-Two will suffer any financial hit due to this publicity disaster is uncertain, but the "Mostly Negative" status could have an effect on sales with Steam's annual Summer Sale set to begin any week now. On the other hand, the loss of OpenIV is a huge blow to Grand Theft Auto V modding community, and the community may be grappling with the long term repercussions for quite sometime.