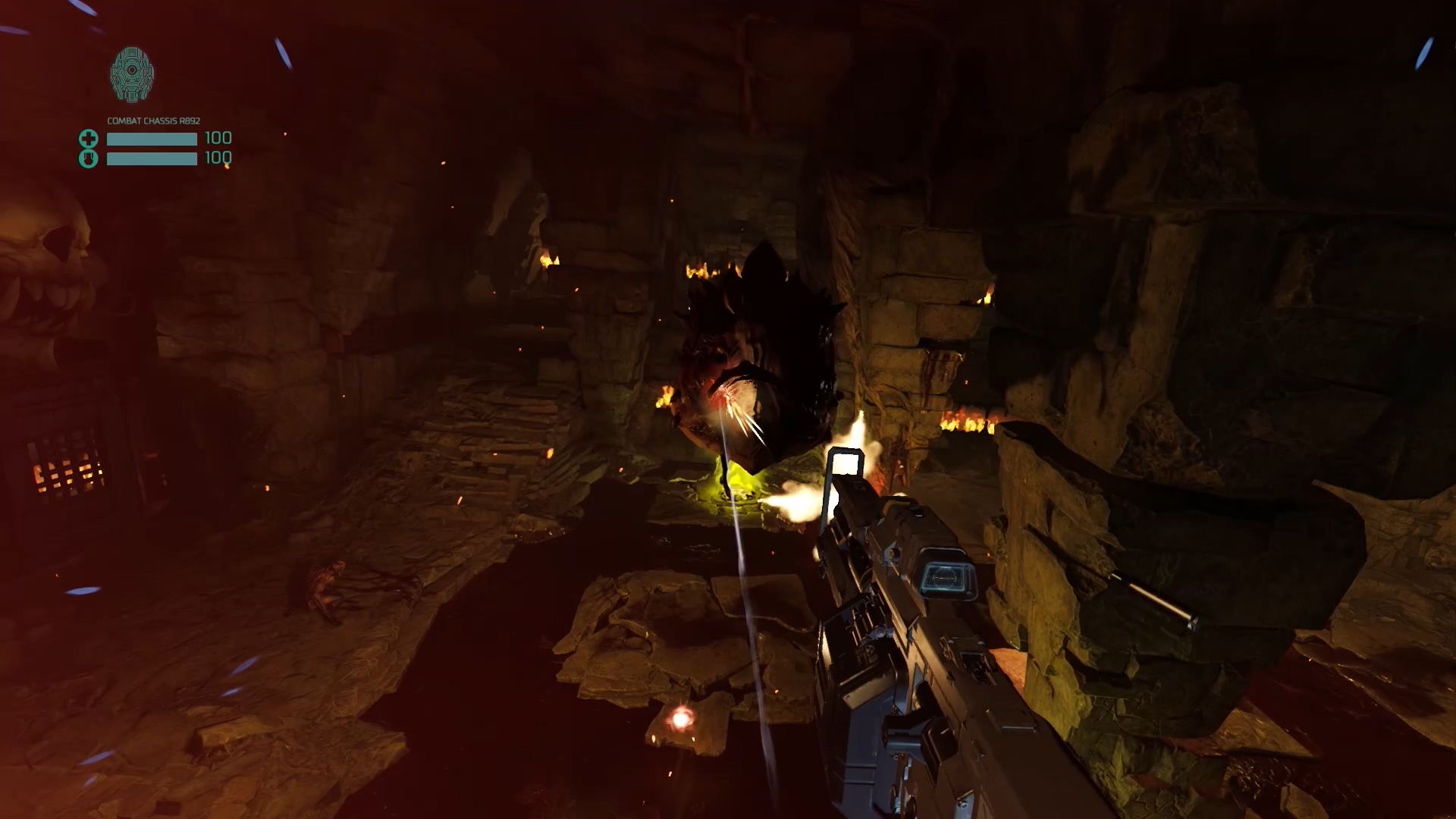 If it has electronics in it, you probably can run Doom on it. After all, it's not a platform until you run the grand daddy of FPS games on it. We've seen the game on graphing calculators, printers, and the Apple Watch.
PlayStation VR and HTC Vive will be getting their own version of Doom soon, but in slightly higher resolution and with controls designed with VR in mind. Doom VFR uses a brand new control scheme designs with VR in mind. Instead of walking or running around, players mark out a near by location to teleport. To dodge incoming attacks, players have jets that will allow them to strafe around quickly.
Doom VFR is set on a UAC facility on Mars during a demonic invasion. Players take on the role of a human enhanced with cybernetics tasked with cleaning up this hellish mess. The game does not have a firm launch date yet, but Bethesda expects the game to be released some time in 2017.