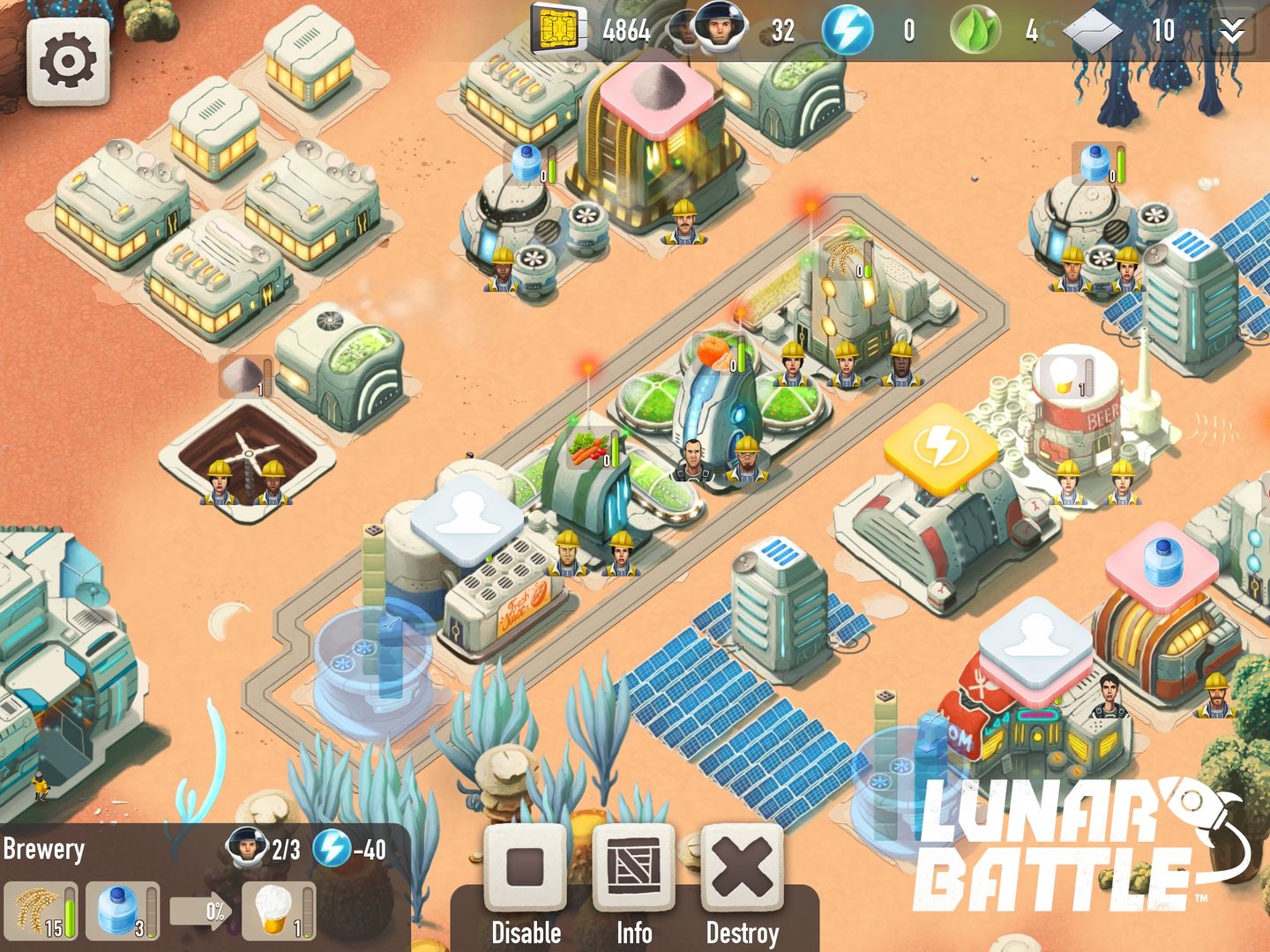 While everyone was busy freaking out over the first Atari console release in a few decades, the company quietly announced two new mobile games for iOS and Android devices. Both free to play games will launch in the next few months.
Goon Squad is a card based multiplayer brawler where players attack each others headquarters in hopes to score rare cards, cash, and casino chips. The game features a variety of co-op and competitive modes. At the end of each missions, players can gamble their hard earned rewards for a chance at better loot, including the coveted jackpot.
Lunar Battle mixes city building gameplay with the classic arcade space shooter. Players will need to build and expand their space colony to manufacture new space ships from crafted and salvaged materials. Inspired by the likes of Asteroids and Star Raiders, ships will be used to battle hostile aliens to conquer new territory for your colonies in a 50 level campaign. Lunar Battle will support live PVE and asynchronous PVP.