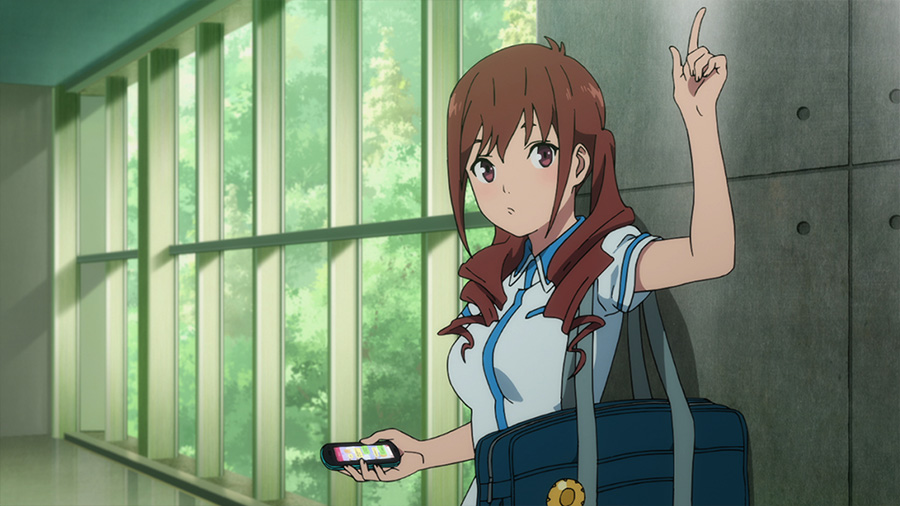 Ponycan US announced this week that they will be releasing the 26-episode anime series Kuromukuro on Blu-ray across two collector's edition volumes. The two volumes will be released this year on July 1 and 14, respectively. They each have a suggested retail price of $150.98 USD, but can currently be pre-ordered from Right Stuf for $120.98 USD.
Kuromukuro Collector's Edition Volumes 1 and 2 will present episodes 1-13 and 14-26, respectively, with English and Japanese audio options and English and Spanish subtitle options. The physical items to be included in addition to the Blu-ray discs with each set include a sleeve case illustrated by character designer Yuriko Ishii, a 71-page deluxe booklet that has been translated into English, two posters and the one of two soundtrack CDs. The on-disc extras will include the textless opening and ending animation sequences, commercials and promotional videos.
Kuromukuro's premise is described as follows:
During the dawn of the 21st century, the United Nations Kurobe Research Institute was established in Japan to investigate an ancient artifact, which was discovered during the construction of the Kurobe Dam. Scientists from around the world have gathered in the facility to study the object, while their children enjoy their everyday lives attending Mt. Tate International Senior High School.

Yukine Shirahane, a reserved high school girl, is the daughter of the facility's head scientist. While visiting her mother at the facility, Yukina manages to solve part of the artifact's puzzle. To her surprise, what appears before her is Kennosuke Tokisada Ouma, a young samurai from the Sengoku era.

As a threat approaches from outer space, Yukina, along with Kennosuke, finds herself defending Earth against the invading forces. Along the way, she discovers the mystery behind Kennosuke and the reason he is determined to protect her.
The series was produced by P.A. Works. For a limited time, customers who pre-order each volume will receive a special gift with purchase. The details of these gifts have not yet been revealed.