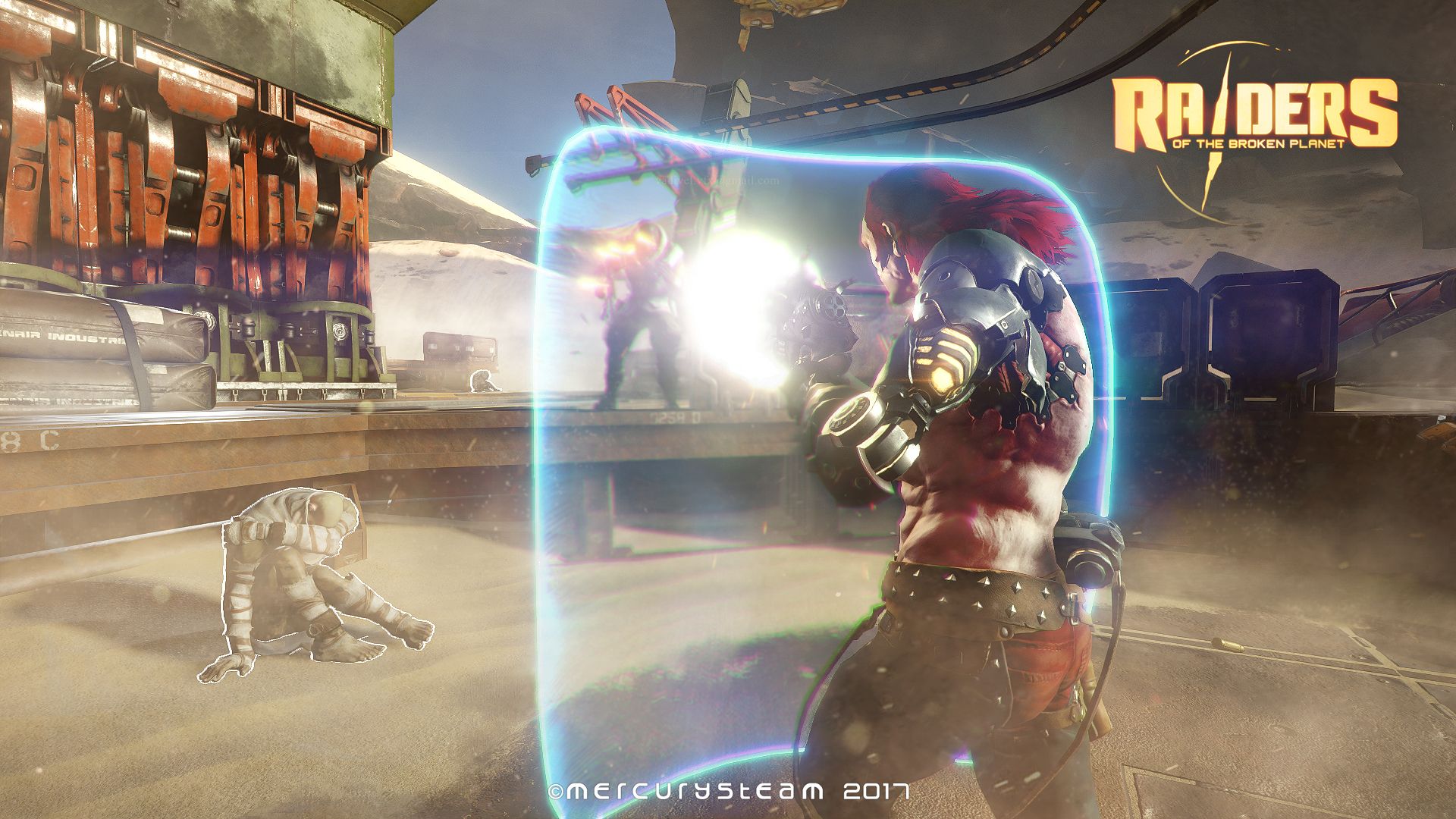 MercurySteam has released a brand new dev diary for their upcoming asymmetrical shooter Raiders of the Broken Planet today. The new video focuses on the role of the antagonist who can join a game to try to derail the four raiders. Since the antagonist lacks the same potential levels of cooperation as the four raiders, the antagonist has the benefit of choosing their class last, allowing them to pick one that can play to the weaknesses of the enemy team. The antagonist has a wide variety of tactics available to them, whether it means putting constant pressure on the enemy team to wear out the players or sabotaging their objectives.
While the antagonist plays alone, the gameplay does not feel lonely. The antagonist has an entire army of AI supporting them. An intelligent, adaptable human mixed with hordes of AI provide a rewarding challenge for the raiders.
MercurySteam accompanied the announcement with a brand new web comic introducing Lycus Dion, the legendary gun slinger. The comic can be found at the official blog.