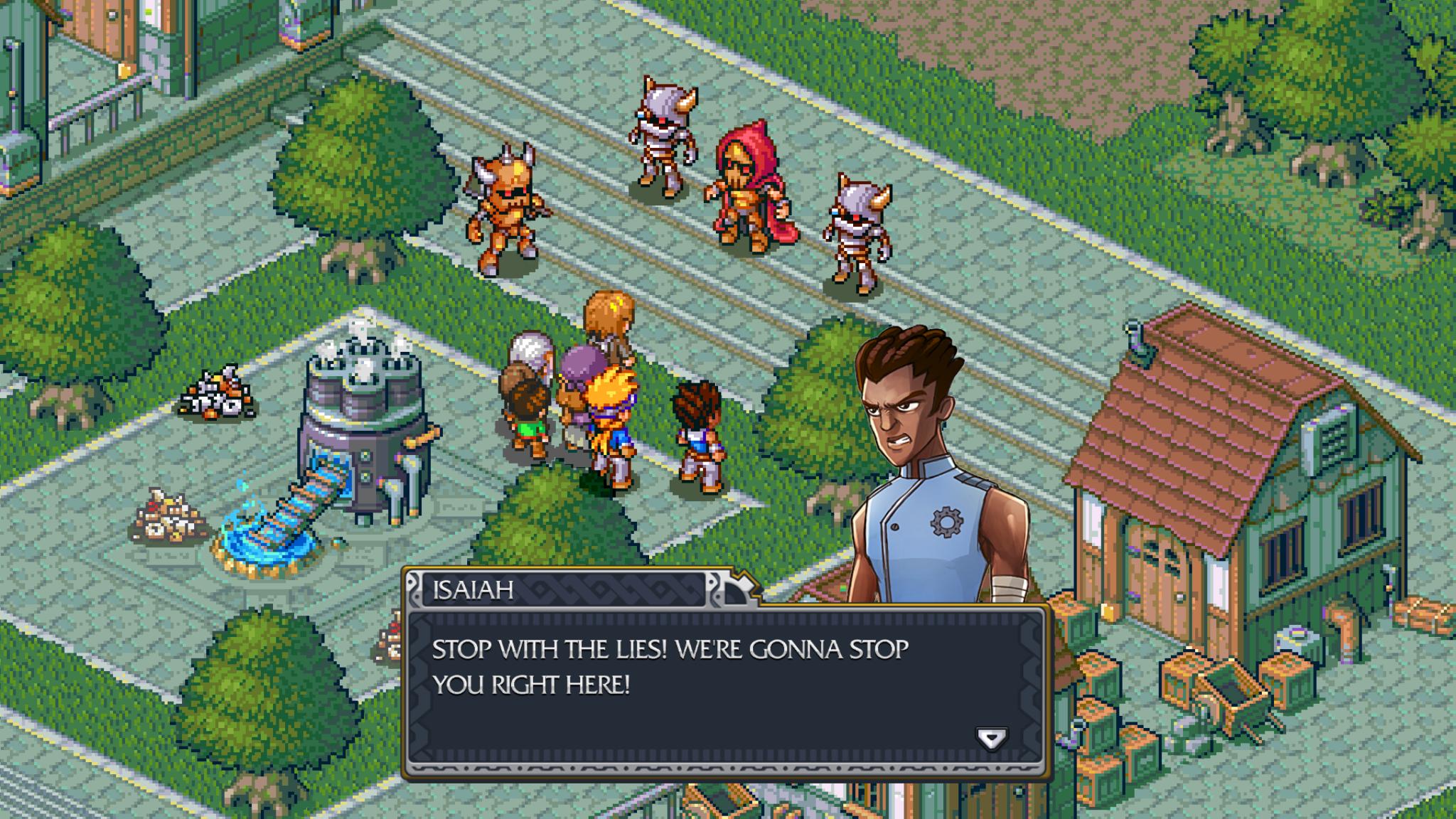 I have fond memories of Lock's Quest on the Nintendo DS. While it lacked some of the star power as Nintendo's first party franchises, I thought it was a well put together tower defense game that put a new spin on the long running genre. It still sits on my list of recommended DS titles.
Today, THQ Nordic and Digital Continue released the remastered version of Lock's Quest for PC, PlayStation 4, and Xbox One. The user interface, art, and soundtrack have been remastered in high definition. The controls have been revamped to work with both controllers and keyboard/mouse setups. The remastered version also introduces a new progression system and the new Antonia defense battles.
Lock's Quest drops players in between the war between the Kingdom Force and the evil Clockwork Army. Players take on the role of Lock, a young man who is dragged into the conflict after his village is invaded by the Clockwork Army. Lock now leads the defense, putting up fortifications and guiding the Kingdom Forces into battle.