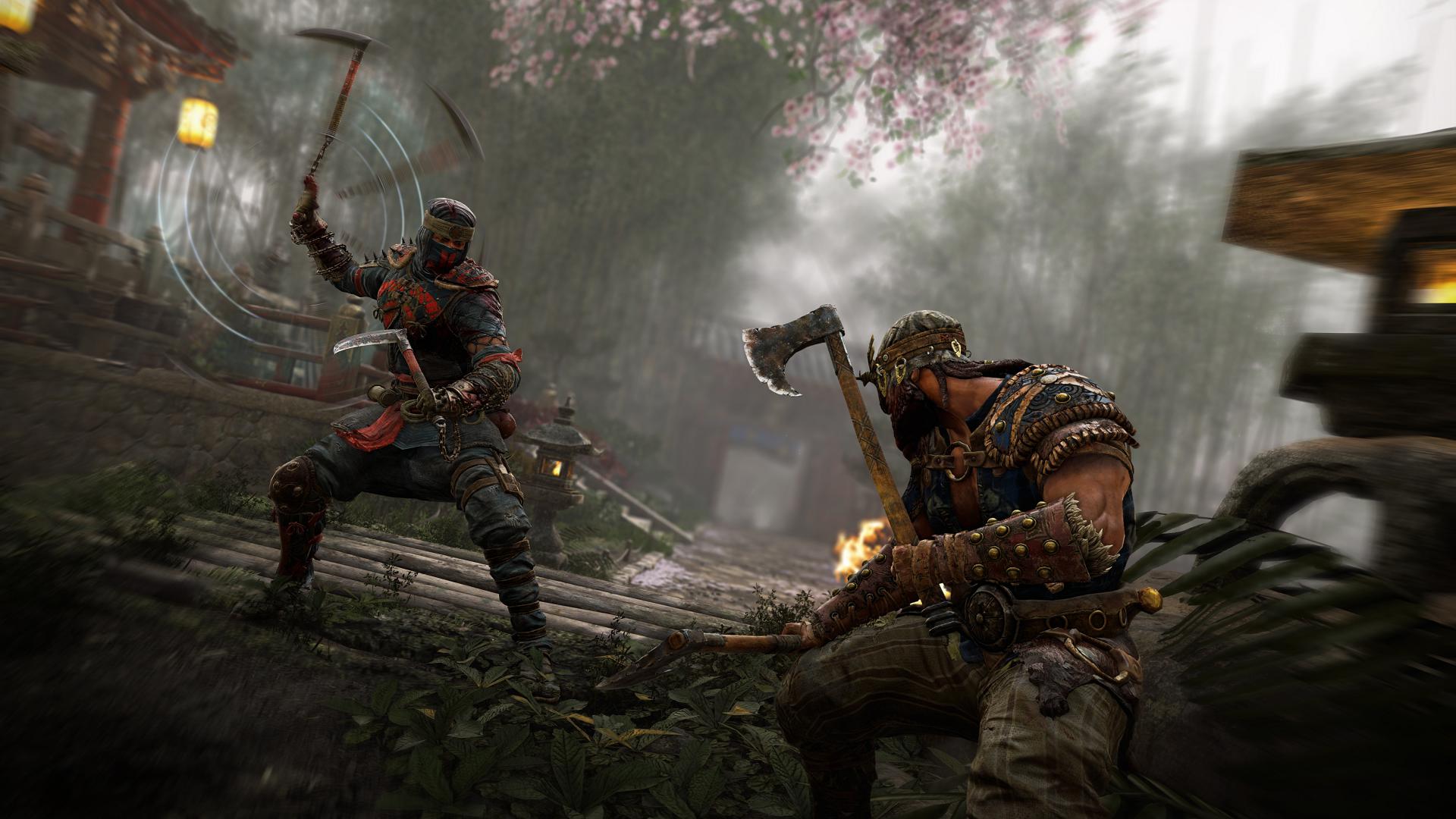 Ubisoft announced that the second season of For Honor is now underway. Entitled "Shadow & Might," the new season introduces the next chapter of the Faction War metagame, plus adds two new maps, two new classes, and a variety of new items to the game.
Season one ended with an epic battle between the Samurai and Vikings for domination of the map. In the end, the Vikings came out on top. Viking players will be getting some sweet cosmetic items as reward for their bloody victory. The map has now been reset and nine new territories have been unlocked for season two. The new season will run for twelve weeks.
"Shadow & Might" is also introducing a slew of new content. Two new maps have been added to the game and are free for all players. Forge is set in a weapon shop and blacksmith forge owned by the Knights in Ashfeld. Temple Garden is set in Samurai territory in Myre that is about to become a bloody battlefield. Two new classes are also being added. The classes are free for all Season Pass owners and everyone else will be able to buy them for 15,000 Steel each starting on May 23. The Shinobi is Samurai Assassin wielding a kusarigama, a hand sickle attached to a chain. The Shinobi specializes in striking enemies from range and staying out of danger. The Centurion is a Roman inspired Hybrid that wields a gladius and whittles down the enemy's stamina, then punishes them with heavy blows.
"Shadow & Might" also consists of a major balancing patch. The patch introduces a range of class balances and revamps the gear system to be more straight forward. Additionally the max gear level has been raised to 114.