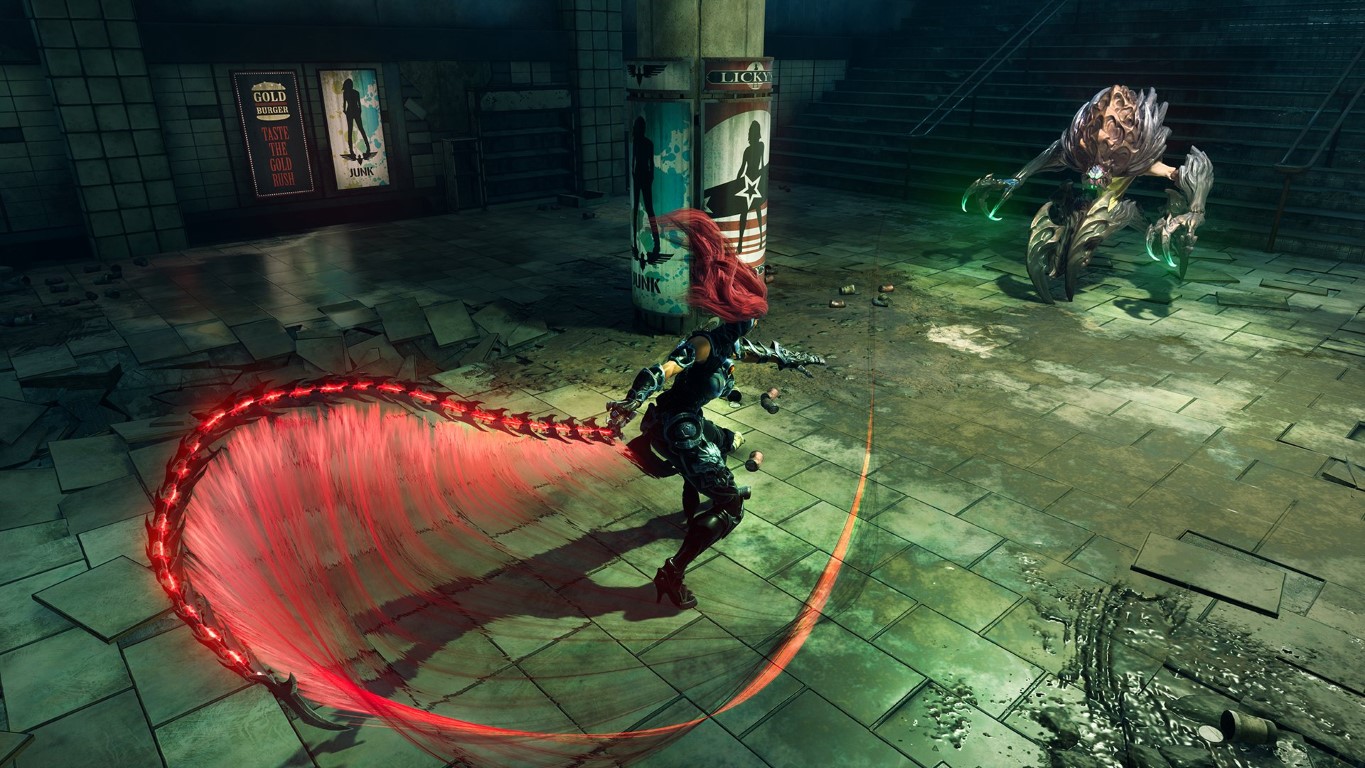 When THQ closed declared bankruptcy and was forced to sell all it's assets, the Darksiders property was perhaps the most mourned. The series was clearly meant to have a game for each of the four horsemen of the apocalypse represented in the game and it seemed the tale would forever remain incomplete. However, seeing the value of the franchise, THQ Nordic has resurrected it from game development hell, with Darksiders III confirmed for a 2018 release.
Darksiders III is being developed by Gunfire Games, a team largely comprising of Vigil Games employees who worked on the first two Darksiders games. This time our protagonist is Horsewoman Fury who is wielding a very Soul-Calibur's-Ivy-inspired whip.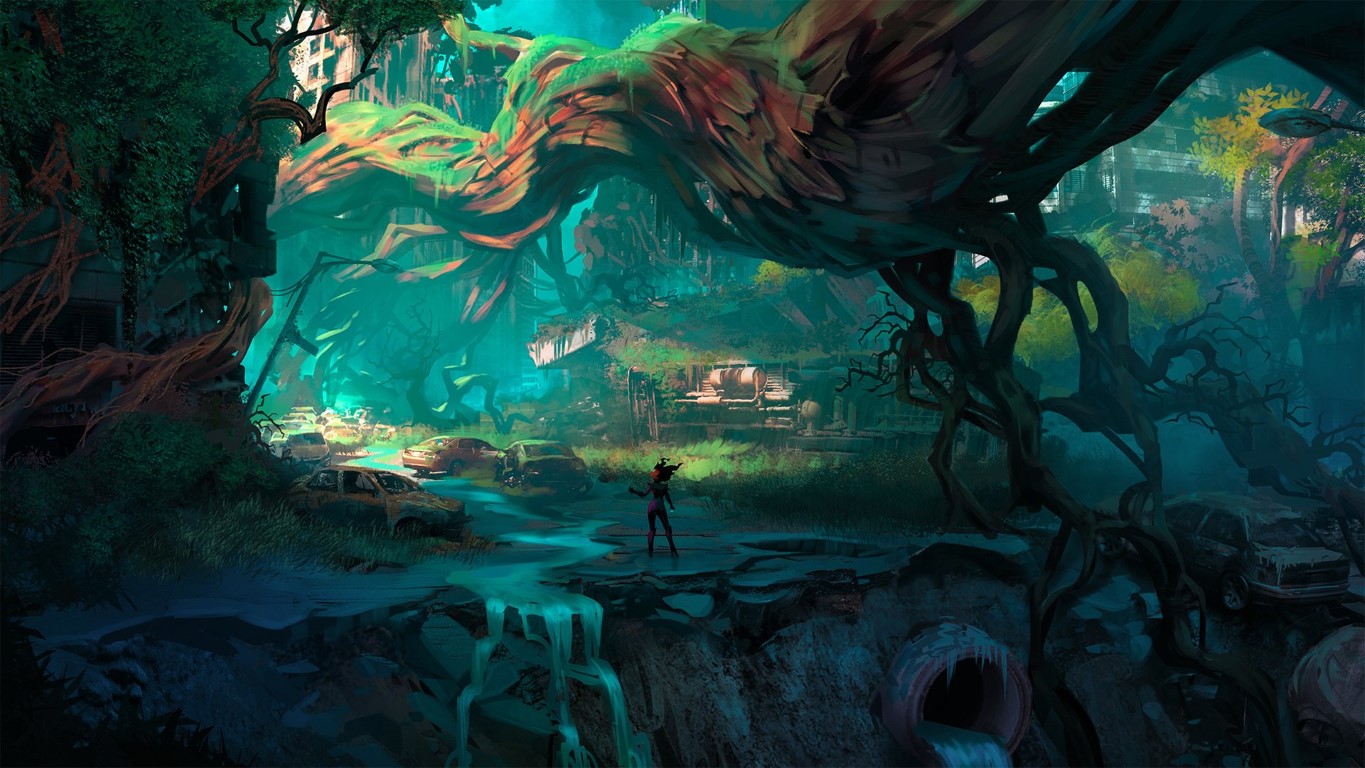 The official reveal notes from THQ Nordic are as follows:
Return to an apocalyptic Earth in Darksiders III, a hack-n-slash Action Adventure where players assume the role of FURY in her quest to hunt down and dispose of the Seven Deadly Sins. The most unpredictable and enigmatic of the Four Horsemen, FURY must succeed where many have failed – to bring balance to the forces that now ravage Earth. Darksiders III is the long-anticipated, third chapter in the critically-acclaimed Darksiders franchise.
Play as FURY – a mage who must rely on her whip and magic to restore the balance between good and evil on Earth!
Harness FURY's magic to unleash her various forms – each granting her access to new weapons, moves and traversal abilities.
Explore an open-ended, living, free-form game world in which FURY moves back and forth between environments to uncover secrets while advancing the story.
Defeat the Seven Deadly Sins and their servants who range from mystical creatures to degenerated beings.
Sit in awe of Darksiders signature art style – expansive post-apocalyptic environments that take the player from the heights of heaven to the depths of hell, dilapidated by war and decay and overrun by nature.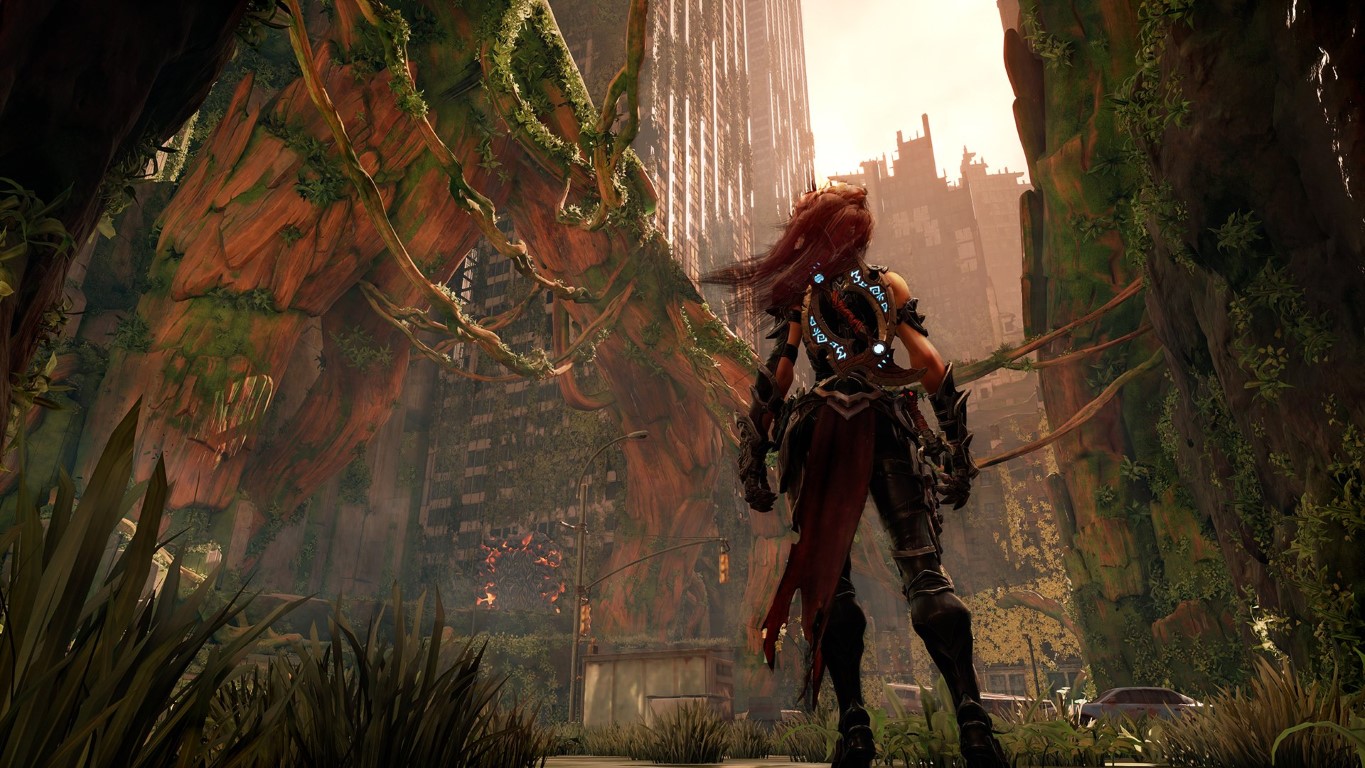 Along with the announcement came a brand new trailer and 12 minutes of gameplay from IGN. As someone who loved the first two Darksiders I'm very excited to see the series is back and will complete the Tetralogy that started back in January of 2010. Be sure to check out the trailer and the gameplay video below.
Currently the game is only releasing on PC, Xbox One and PS4 (sorry Switch fans) sometime in 2018. Those looking to pick up the first two titles should check out the recently released Darksiders: Warmastered Edition and Darksiders II: Deathinitive Edition. Both titles are often on sale for a very good price on your respective stores.
Announcement Trailer
Gameplay Trailer