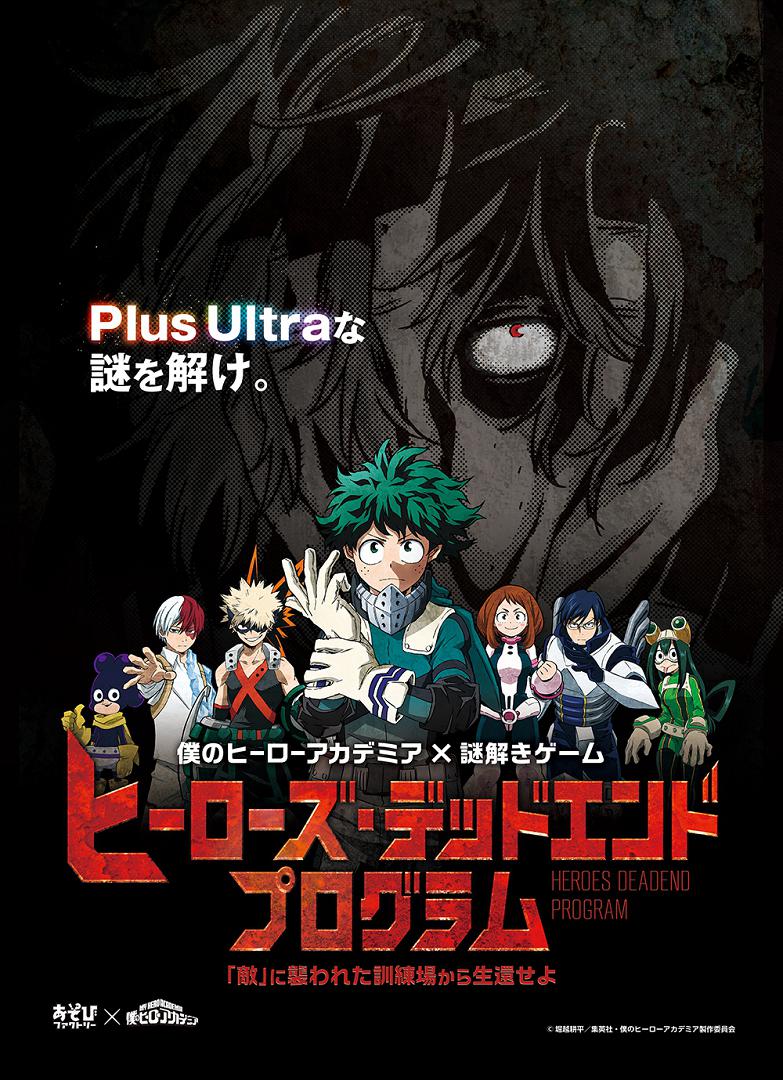 Following the launch of the second season of My Hero Academia, a real life escape game has been announced for Tokyo, Osaka and Nagoya.
The experience is called "Heroes Deadend Program" and runs for a total of 120 minutes, including a 60 minute introductory video program and 60 minutes for the escape game itself. The scenario is your group of up to four U.A. students are attacked by a group of villains during a training exercise. Your group must survive by solving puzzles until All Might arrives to save the day.
Tickets went on sale on the 22nd of April and sell for 3300 yen in advance, or 3800 yen at the door. A group ticket (4 people) is also available for 12,800 yen.
The franchise has had a great deal of success since Viz Media received American publishing rights for the manga in early 2015 and has grown increasingly in popularity since the anime adaptation calling for the currently airing second season and plans for an OVA.