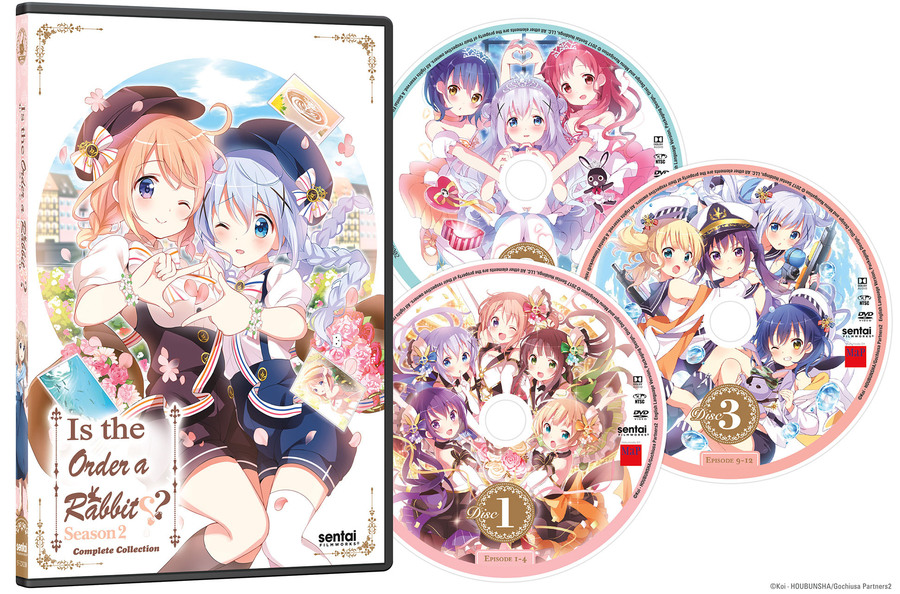 This Tuesday, the 11th of April 2017, will see Sentai Filmworks release the second season of the anime adaptation of Is the Order a Rabbit? on DVD and Blu-ray in North America. The second season is officially titled Is the Order a Rabbit??, with an extra question mark marking the difference from the title of the first season.
This release presents all 12 episodes with Japanese audio and English subtitles. The textless opening animation sequence and the textless ending animation sequences are included as on-disc extras.
The anime adaptation is based on the manga by Koi, which has been compiled into five tankoubon volumes since 2011. This season of the anime originally aired on Japanese television in 2015.