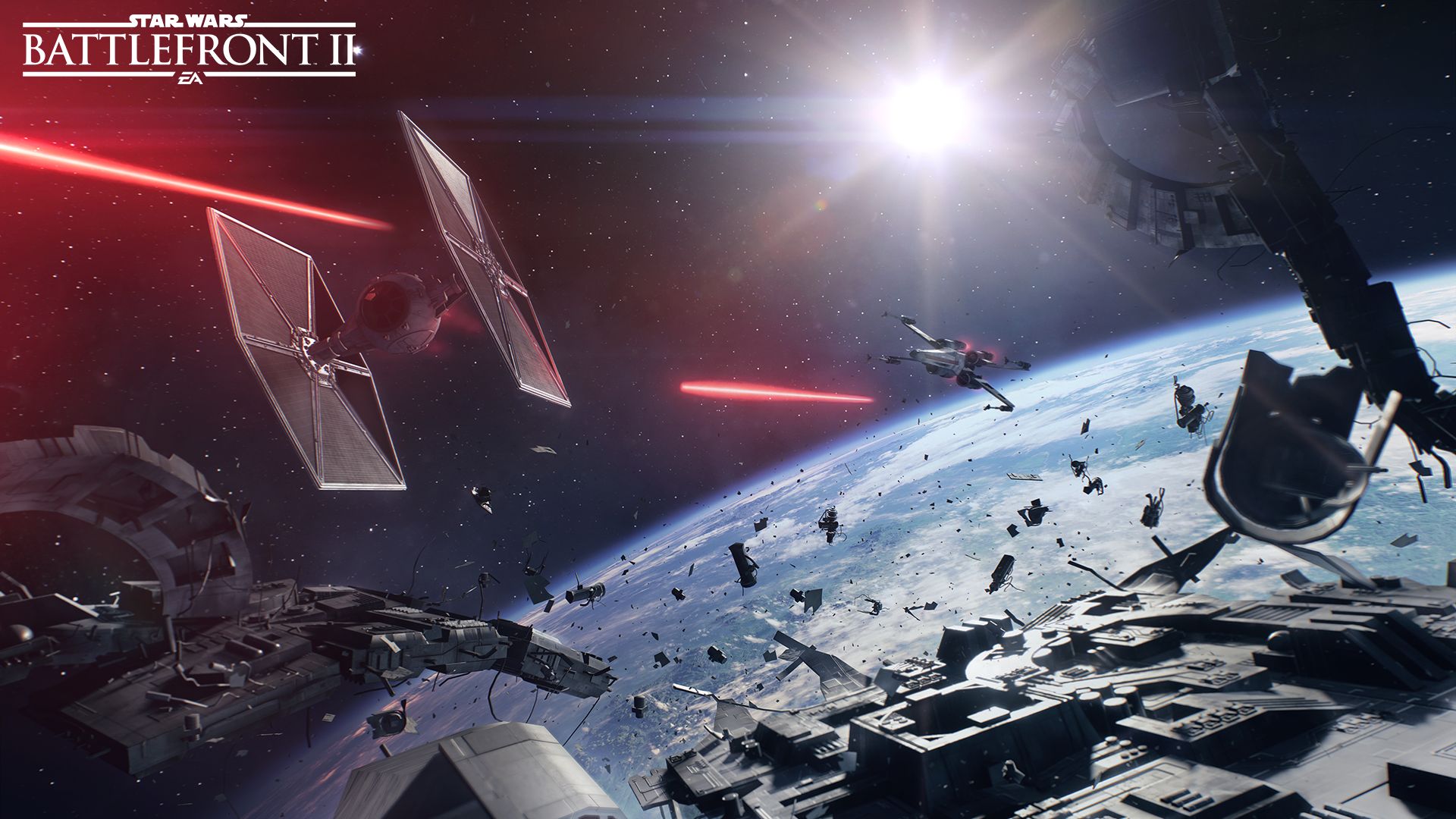 Just can't get enough Star Wars after the release of the Star Wars: The Last Jedi trailer that sparked more questions than it answered? EA is revealing Star Wars Battlefront II hot on the heels of The Last Jedi trailer. The game is a joint effort between DICE, Motive, and Criterion and will launch on November 7th for PC, PlayStation 4, and Xbox One.
The official reveal trailer has been released with footage rendered entirely with the in-game engine. Viewers get their first look at the main character in the single player campaign, Iden Versio. She is the leader of Inferno Squad, one of the Galactic Empire special forces units that witnessed the destruction of the second Death Star. The campaign is set thirty years after its destruction and follows the rise of the First Order from the ashes of the Empire.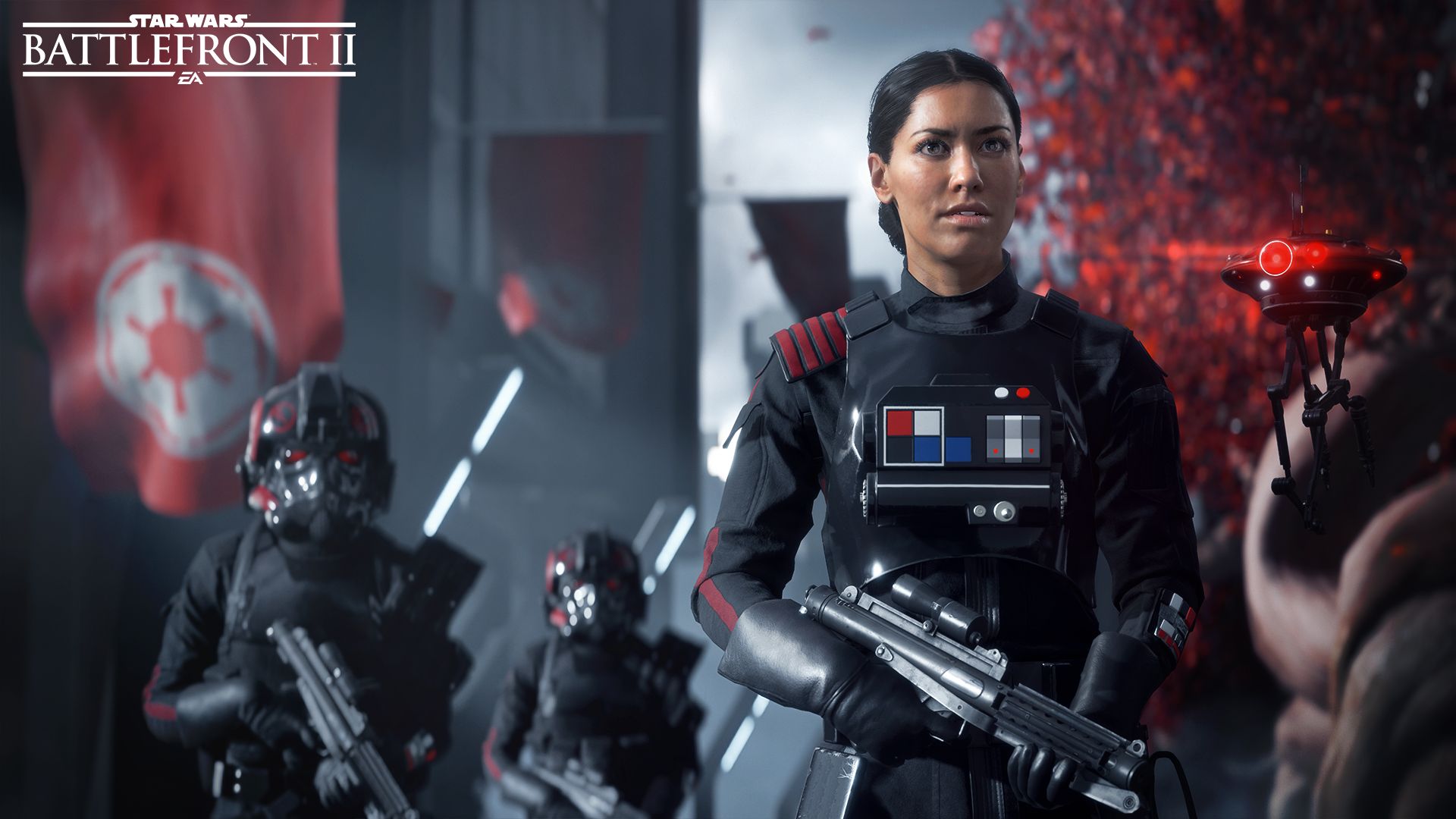 "We wanted to create a campaign that told a story we haven't seen before in Star Wars", says Mark Thompson, Game Director at Motive Studios. "It was important for us to tell a new authentic story, one that gives players a brand-new perspective. By putting players in the boots of an elite member of the Imperial forces, we can show them what the battle was like from the other side."
The game's multiplayer mode is back with more iconic moments from all three trilogies. It will feature character progression, game modes supporting up to 40 players, and improved vehicle controls by the studio behind the Burnout series, Criterion Games. Based on fan requests, a new large scale space combat mode is being added to Star Wars Battlefront II so players can relive epic dog fights from the films.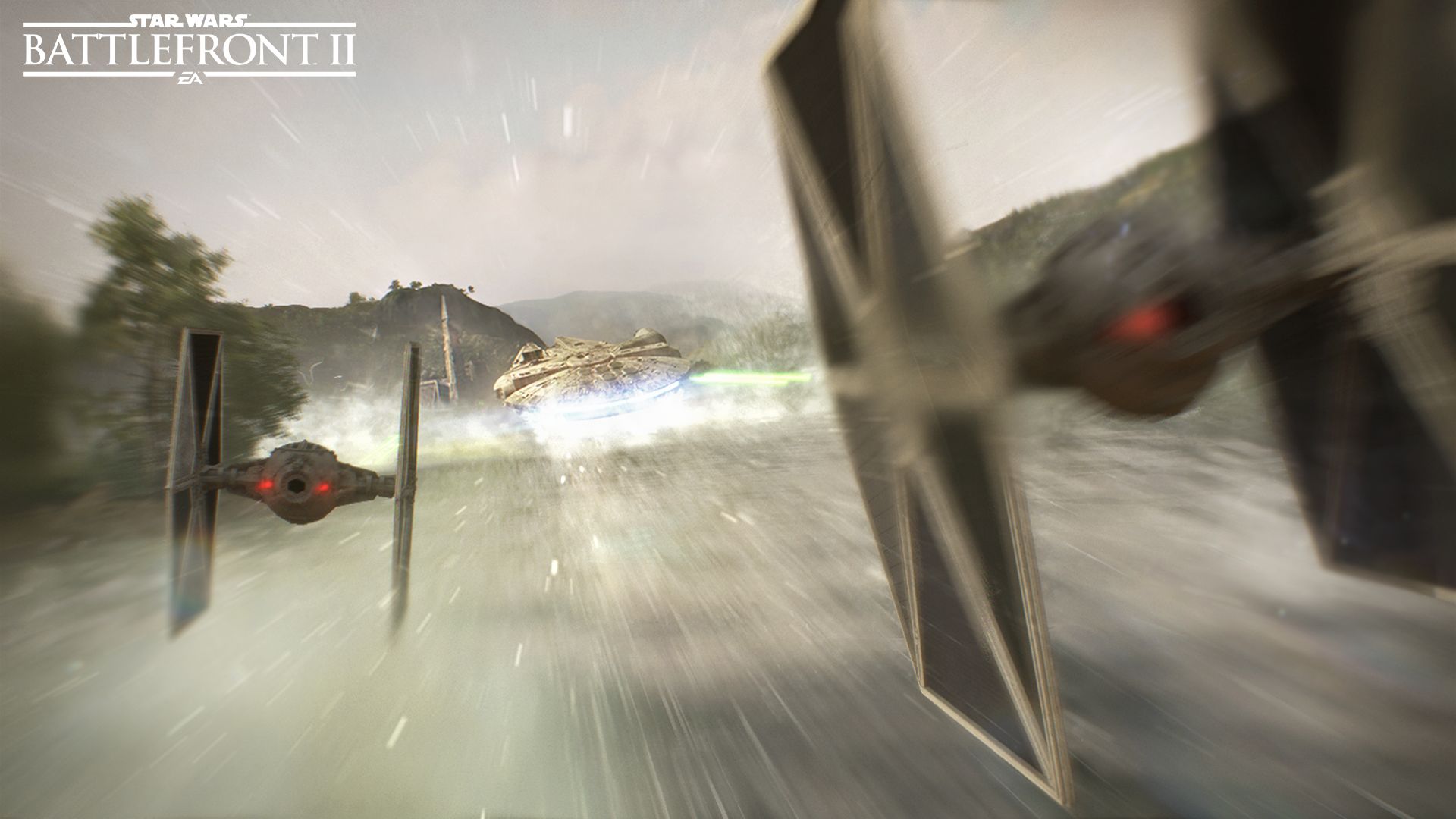 EA has announced that those who pre-order the game will be able to get exclusive content inspired by Star Wars: The Last Jedi. On the ground, players will be able to equip cosmetic items and abilities inspired by Kylo Ren and Rey. In space, players will also have access to the Star Wars: The Last Jedi Millennium Falcon and an exclusive First Order ship. A special edition called Elite Trooper Deluxe Edition is also being released. It will contain all the pre-order content, three days early access to the game, and the Elite Trooper upgrade that gives Trooper classes special upgrades right off the bat.