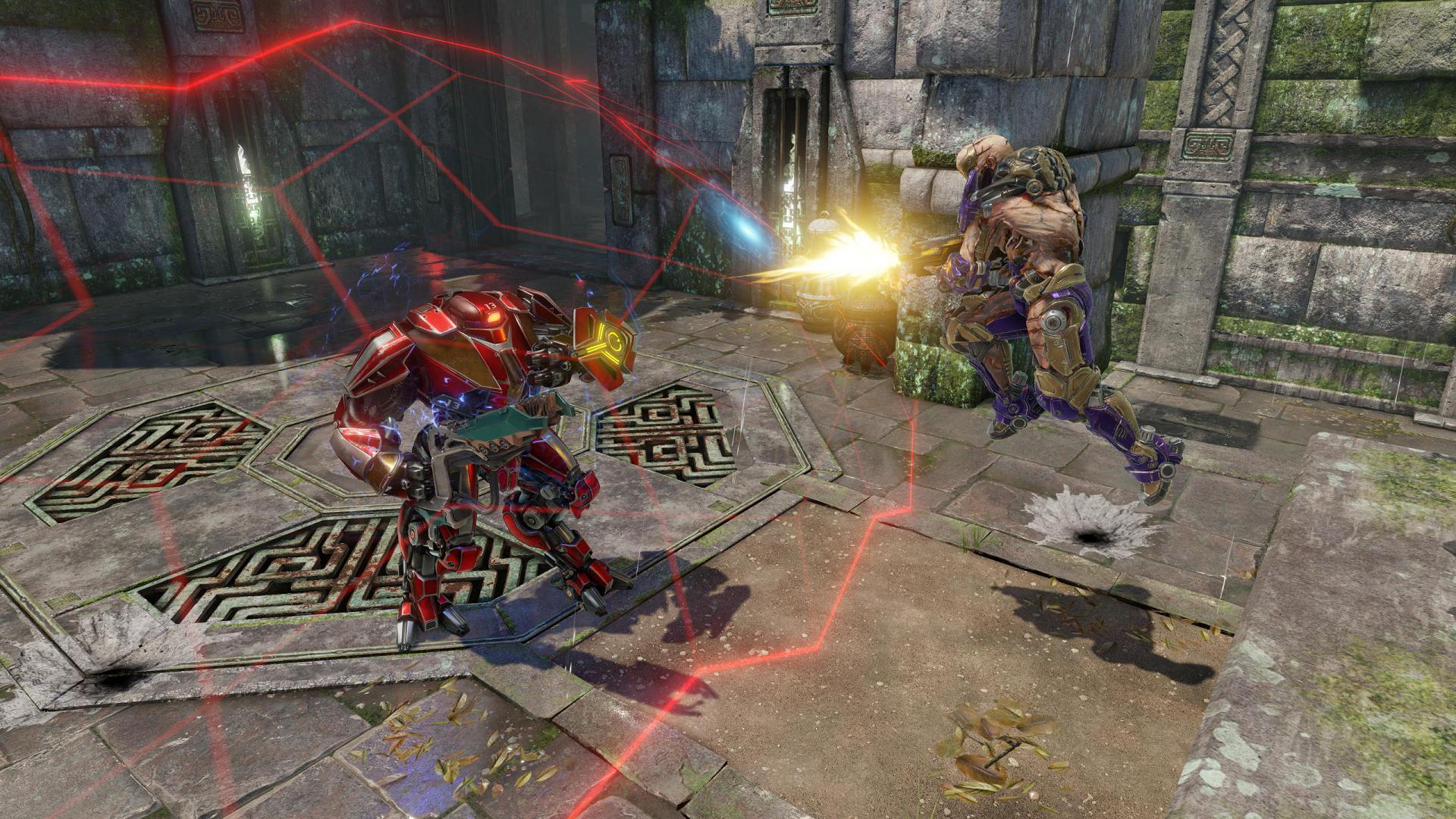 Bethesda and id Software released a brand new trailer for Quake Champions featuring Clutch. Clutch is a bipedal automaton who previously served as a mining robot. It became self-aware after discovering an old ruins in one of the mines and is now on a mission to destroy its former masters.
Clutch is a defensive champion who can absorb a lot of damage. It's active ability is Barrier, allowing Clutch to pop open a shield to block incoming fire. Its passive ability Still Defense allows Clutch to absorb even more damage by negating 20% of incoming damage when Clutch is standing still or walking. Clutch's defensive abilities makes it a valuable champion in team-based modes.
Quake Champions is an upcoming class based shooter that has just entered closed beta testing. No date for release or open beta has been announced so far.