The Naruto Storm series really does appear to be done and dusted with Bandai Namco recently announcing an all new game based on Naruto and Boruto. Naruto to Boruto: Shinobi Strikers is not being developed by Cyber Connect 2, instead being developed by seemingly new studio Soleil who are a subsidiary of Valhalla Game Studios. Valhalla are known only for developing the Wii U exclusive Devil's Third. Given that knowledge one would be forgiven for being worried about the project but the brief gameplay trailer shown here shows a lot of promise.
The games fact sheet laughably lists Shinobi Strikers genre as Acrobatic Ninja Battle Action. The closest comparison I can muster from the short trailer is that it looks like a flightless version of the Dragon Ball Tenkaichi games. Players control their favourite Naruto and Boruto characters in 3D environments, hopping from the floor to the walls and off again with a bunch of combos and special moves. The game also adapts a new graphical style, slightly less cel shaded than the Storm games with a look that seems to mimic the art seen on manga front covers.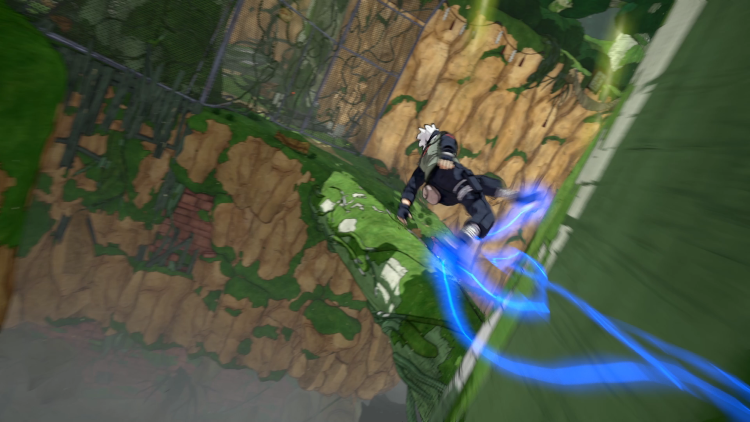 Team battles are a big part of the game and players can have for on four vs matches with eight players fighting simultaneously. The fact sheet says you can play co-op with your friends to become the best ninjas online. Eight players on screen at once definitely sounds amazing but I hope the servers can handle it. The information released made no mention of any single player campaign but it is possible that news will come in the future. It has been confirmed the game will feature both English and Japanese voices.
Naruto to Boruto: Shinobi Striker will release on the PS4, Xbox One and PC. No release date has been given but I think we can assume a November 2017 release is likely. Alongside the announcement of this all new game, Bandai Namco also announced they are releasing two remastered trilogy collections of the Naruto: Ultimate Ninja Storm series. Naruto Storm Trilogy will include all numbered entries from the PS3 and Xbox 360 era with all the DLC and bonus content included while Naruto Storm Legacy will include all of that plus Naruto Ultimate Ninja Storm 4 and it's recent Road to Boruto expansion.
Naruto to Boruto: Shinobo Striker Trailer