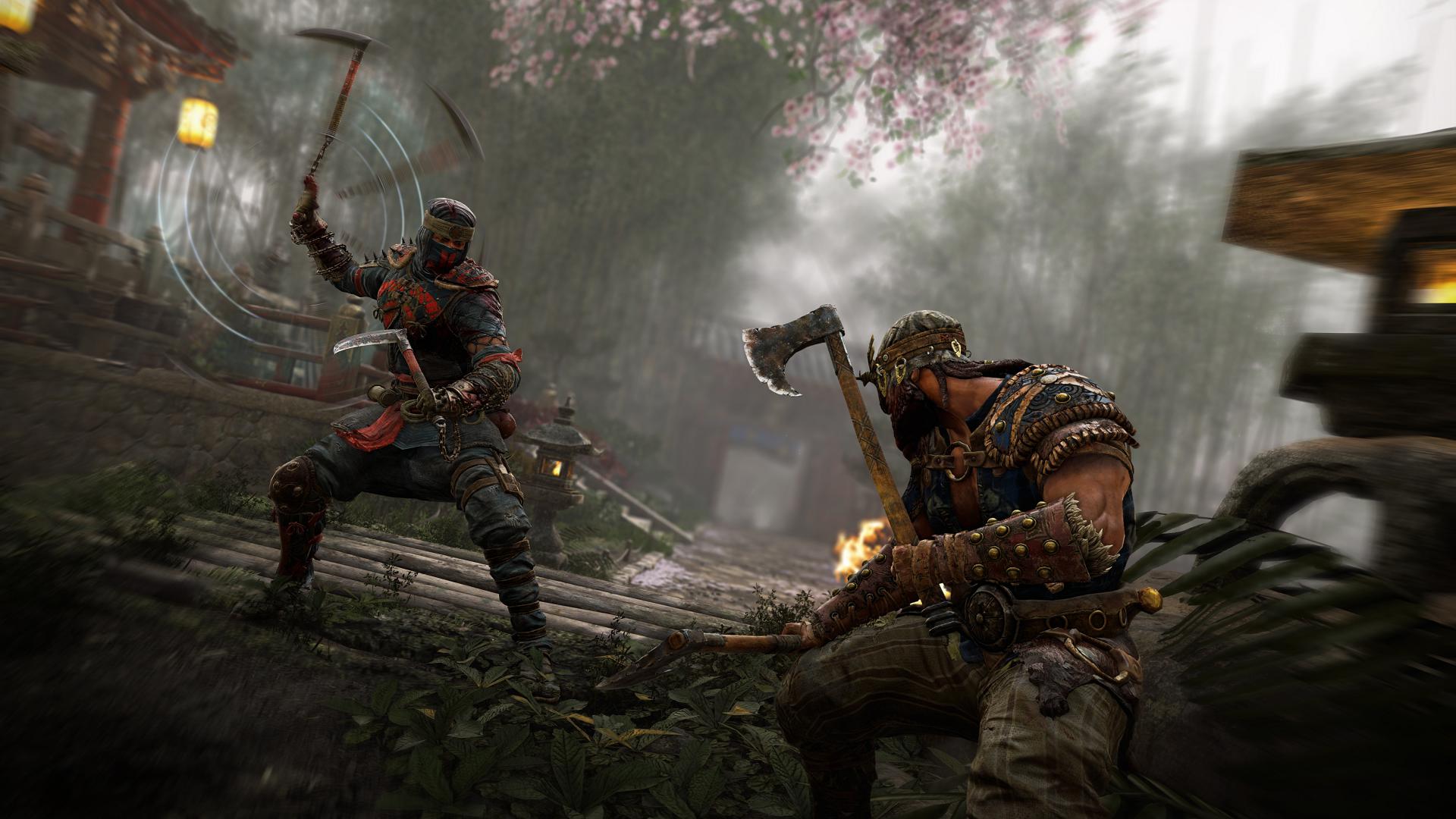 Ubisoft announced Season Two of For Honor today. "Shadow and Might" is one part DLC pack and one part seasonal change. The update will introduce two new characters. The Shinobi is an assassin for the Samurai faction and wields a Kusarigama, a traditional Japanese weapon consisting of a rope dart attached to a kama (hand sickle). The Centurion is a Roman inspired hybrid class for the Knights that specializes in close range combat with a gladius.
Season two also introduces two new maps. Forge features some dark indoor locations lit by molten steel and fire of a blacksmith's shop. Temple Garden channels a zen like atmosphere with its cherry blossoms and lanterns that gently light the path. In addition to the two new maps, a variety of customization options and the new epic gear being added to the game.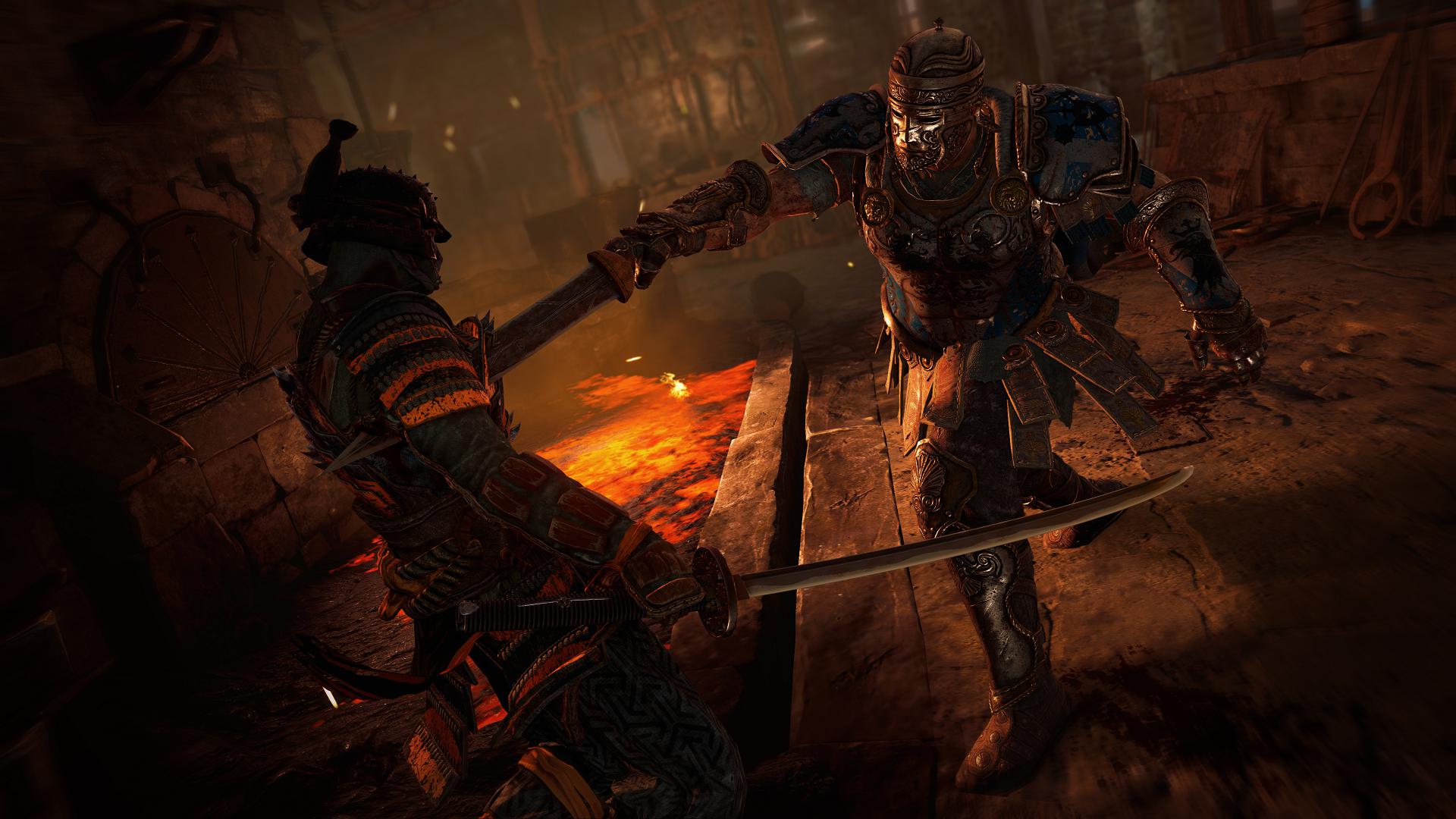 With the end of the very first season of For Honor, the scores for each faction will be reset. The next major patch will be released along with the new season. It brings some major hero balancing, gameplay changes, and improved network stability. Season Two begins on May 16 on all platforms. "Shadow and Might" content will be unlocked for free for all Season Pass holders on the same day. Non-Season Pass holders will have to wait until May 23rd to buy the new content with in-game currency.