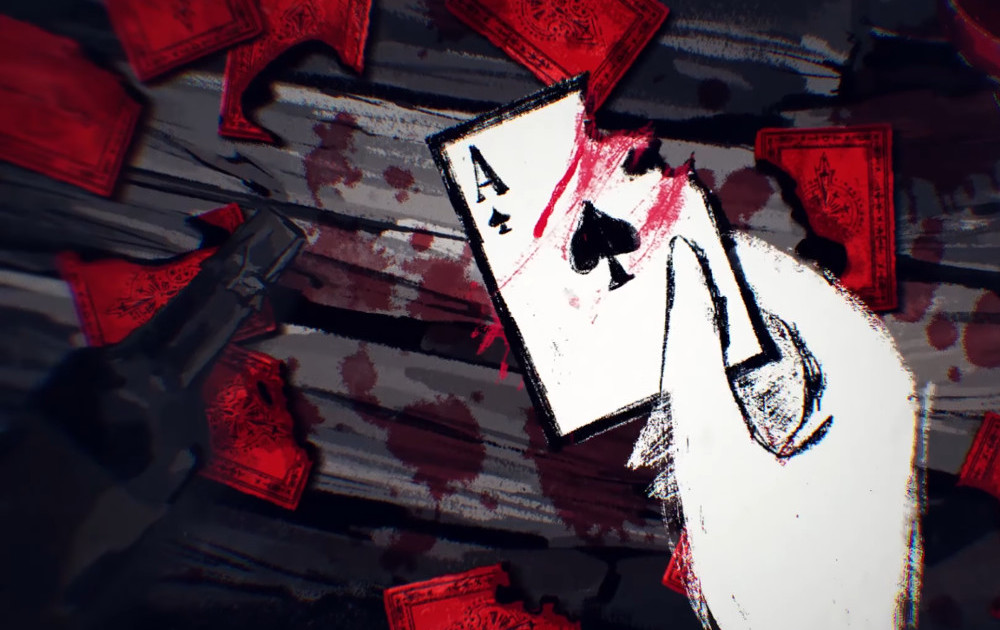 Last month marked the release of "The Ringed City", last DLC for the final entry in Dark Souls series. It also reminded us once more of that old saying how all good things must come to an end. Despite being one of the most popular and profitable franchises for Bandai Namco, they did not want to waste any time and rest on their laurels.
It all started last week when Bandai Namco teased their new project with nothing but a vague video and a #PrepareToDine tagline. An official worldwide reveal is set for April 20 but some more info already surfaced on the web.
According to Japanese magazine Famitsu, the developers behind the monster-slaying God Eater series are working on the new game titled Code Vein. The article didn't mention whether it will come to consoles or PC, but it's set to release in 2018. Famitsu calls it a "dungeon exploration-type, hard action role-playing game." Code Vein will run on Epic's Unreal Engine 4.
The game is set in a near future where everything has gone to ruin. Players are Revenants, vampires that possess supernatural abilities, that will take on the truth of the world while working together with allies. Revenants mainly use close-range weapons such as great swords and one-handed swords. Other weapons such as spears and hammers also exist.
One of the main features of Code Vein is the "Buddy" system. When exploring dungeons, you can bring a single partner along. By traveling with a buddy, you can overcome great challenges that you might give up on if you were playing a highly difficult game on your own, and feel a greater sense of accomplishment.
Development is currently 35 percent complete. Although they still can't say which platform(s) will it support, all we know for now is that it will be released on console.
The full trailer will be revealed tomorrow so make sure to keep a close eye on Bandai Namco's Twitter and YouTube pages.