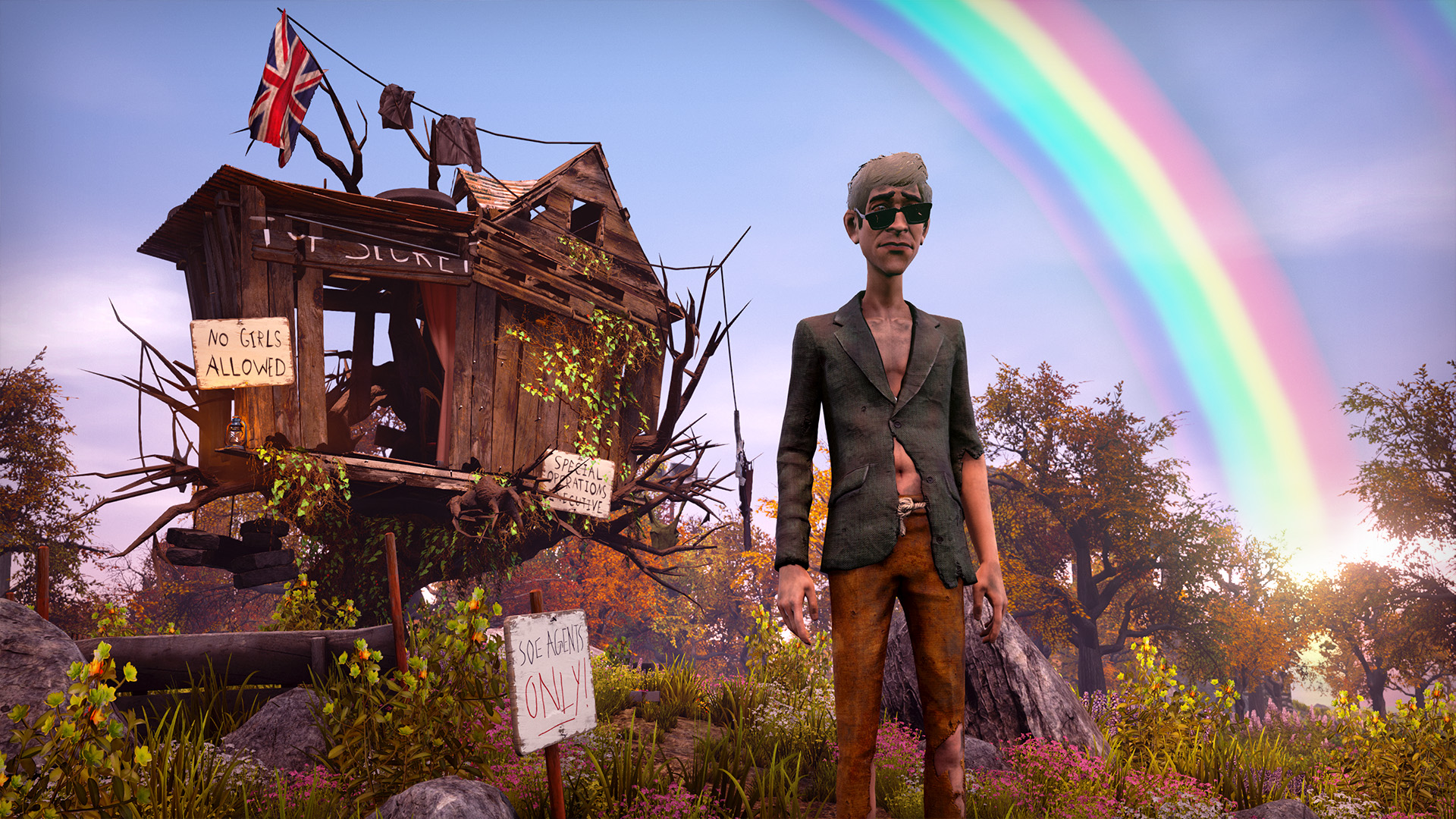 We Happy Few released their second major update on PC, with the Xbox One update soon to follow. The update introduces the new Maidenholm island, the second to be released. Owners of We Happy Few can learn more in-game by picking up a newspaper.
Playstyles have been introduced for players looking to find tune their experience. Birdwatcher provides an easier experience that removes hunger/thirst, equips items instantly, adds more resources to the game, lowers the difficulty of NPCs, and pauses the game when the menu is open. Downer has normal hunger/thirst rates, resources, and NPC threat levels, plus does not pause the game in menus and instantly equips all items. The Vigilante mode is for the true masochist, increasing hunger/thirst, adds a delay on equipping items, and makes the NPCs more dangerous.
A whole swarm of smaller changes have been added to the game, ranging from quality of life additions to improvements to world generation. The full changelog can be found on the official blog. We Happy Few is currently in early access on PC and Xbox One via Steam Early Access, GOG.com Games in Development, and Xbox Game Preview.