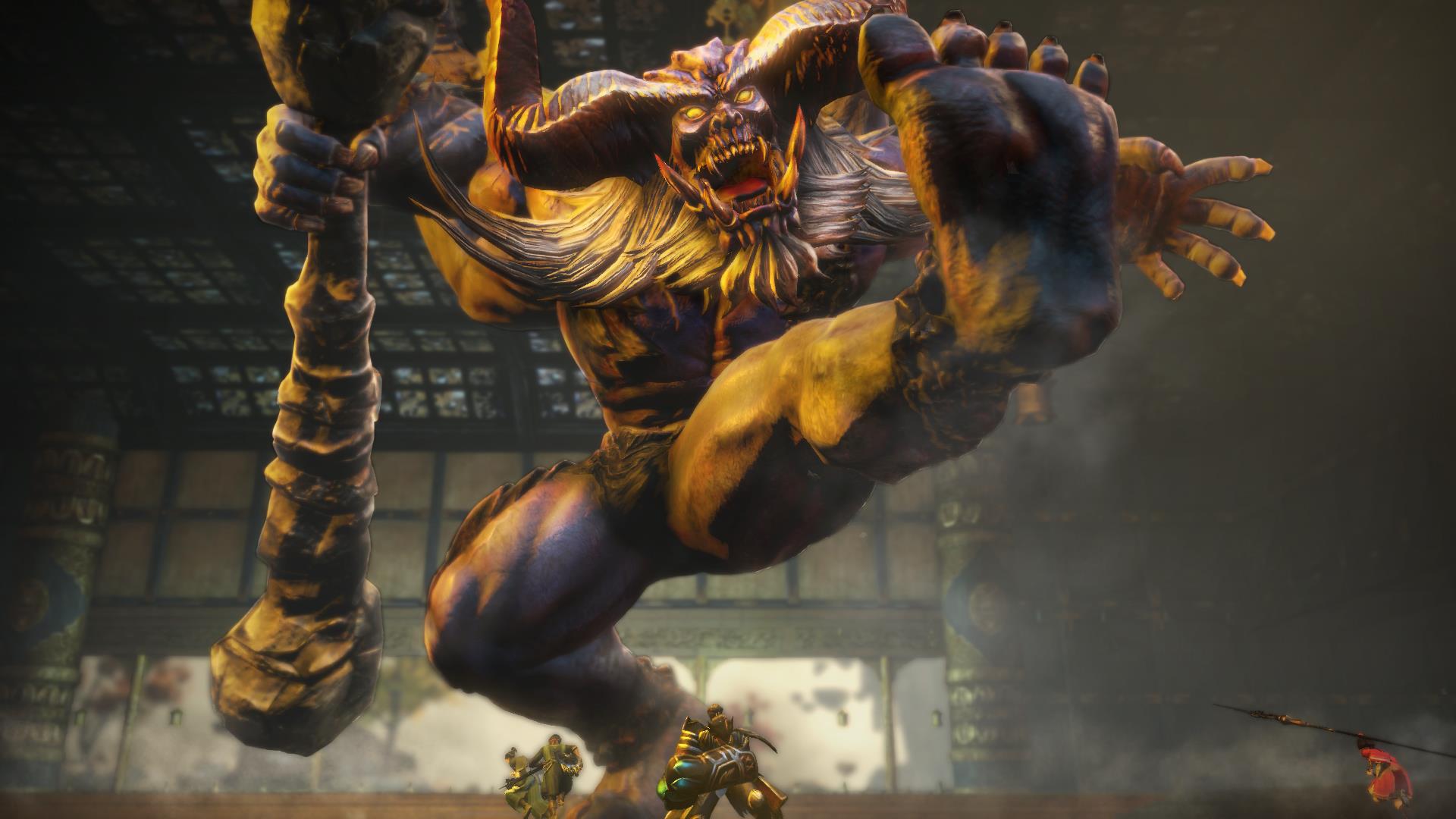 Koei Tecmo has revealed some new information as well as a large batch of new screenshots for Toukiden 2. The screenshots give us a look at the many Oni that players will fight and the customization features that players will be able to take advantage of while the info covers the online features that will be available in the full game.
Slayers will find mysterious Portal Stones scattered throughout the Otherworld, which, when touched, will transport them to the multiplayer lobby. Accepting missions at the Command Hub will allow up to four players to take on Oni throughout the Ages, granting them the upper-hand in battle with well-coordinated teamwork.
Apart from the main storyline missions delivered from the Holy Mount, players can explore an immense open world and encounter other Slayers for cooperative Joint Operations. By aiding those in need a variety of rewards become available in the form of weaponry, armour and new Mitama, as well the opportunity to form a party! Those playing offline can carry out Joint Operations by meeting Doppelgangers, the Ghost Data of their friends, which offer the same functionality as human companions.