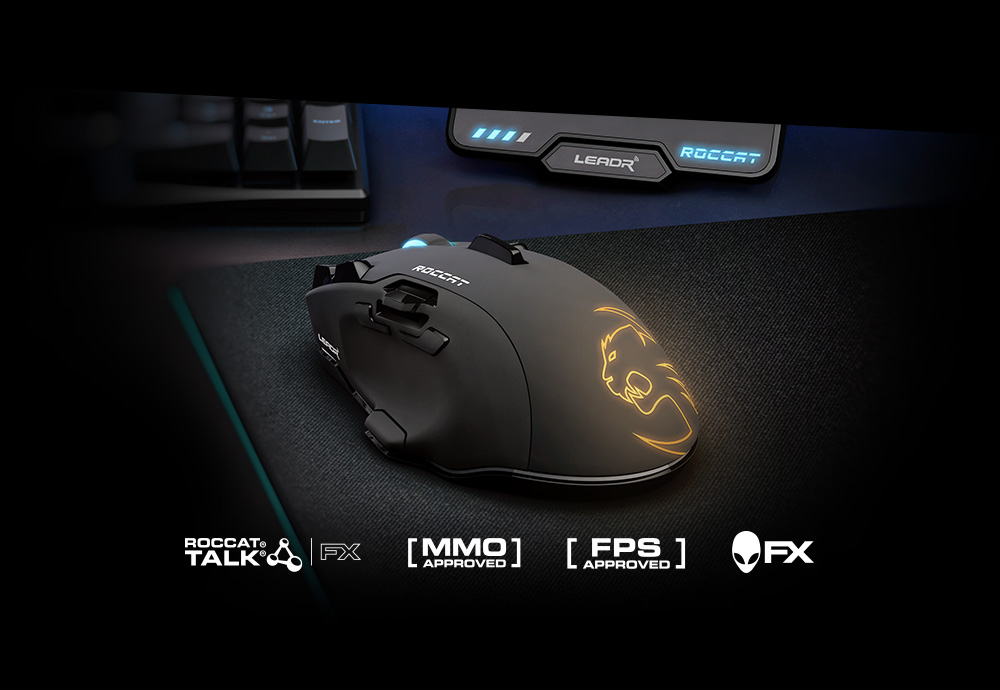 Roccat announced that they will be partnering up with Scorptec Computers and EB Games to launch their latest products in Australia. Three new mice with Roccat's new optical Owl-Eye sensors will be available at Scorptec. The optical sensor is capable of 1:1 accuracy with the new 3361 Pixart sensor. The new Roccat Kone EMP is available for pre-order for $139.95 and features the traditional Kone body designed for medium to large hands.Those with smaller hands will have to wait until April when the Roccat Kone Pure 2017 is released. Roccat Leadr is the company's new top of the line wireless mouse, featuring zero lag and virtually zero latency. Like the Kone Pure 2017, the Leadr will be available in April 2017. No pre-order pricing has been announced for either mouse.
Complimenting the three new Roccat mice will be the Roccat Taito 2017 cloth mouse pad. The new pads are 3mm thick and feature a rubberized bottom. The top is treated with a heat blasted Nano Matrix surface that is balanced for both speed and control. The desk sized Roccat Taito XXL is available for pre-order for $42.95 at Scorptec Computers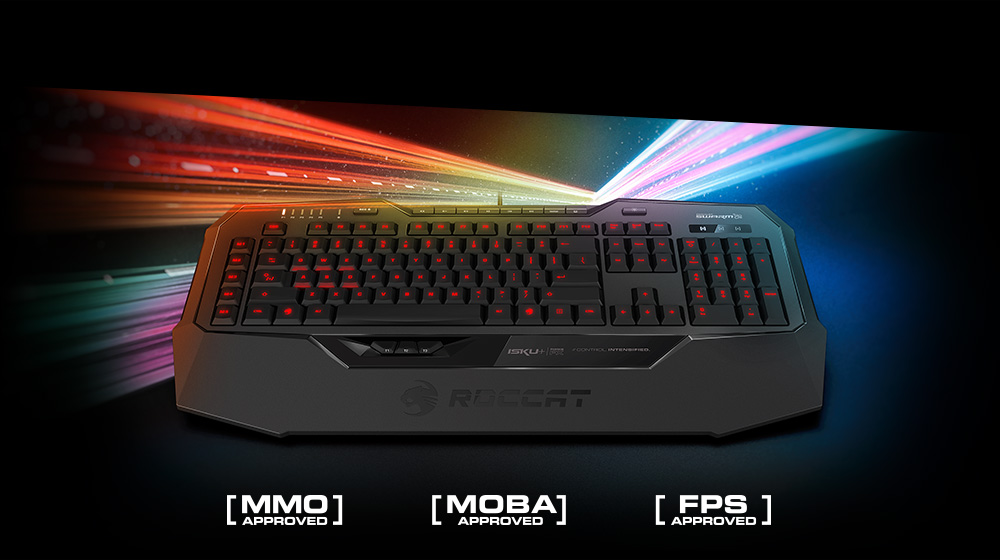 Roccat's new Force FX technology is also arriving on Australian shores. The new Roccat Isku+ Force FX is available now for pre-order for $159.95 AUD at Scorptec Computers. The keyboard upgrades the Roccat Isku rubber domed keyboard is a new piezoelectric layer that can sense how much pressure is being applied to the QWEASD keys. Different actions can be bound to the pressure levels, allowing for players to walk forward with a soft press, run forward with medium pressure, and sprint with heavy pressure.
Finally the Roccat Cross multi-platform headset headset is available now at EB Games for $129.95 AUD. The Roccat Cross is a light weight over the ear stereo gaming headset designed to seamlessly jump from the PC, console, and mobile device. At home, players can use the boom arm microphone for high quality audio, then switch to the in-line microphone for discrete chatting on a smartphone. The headset is only 185g, making it comfortable to wear all day.