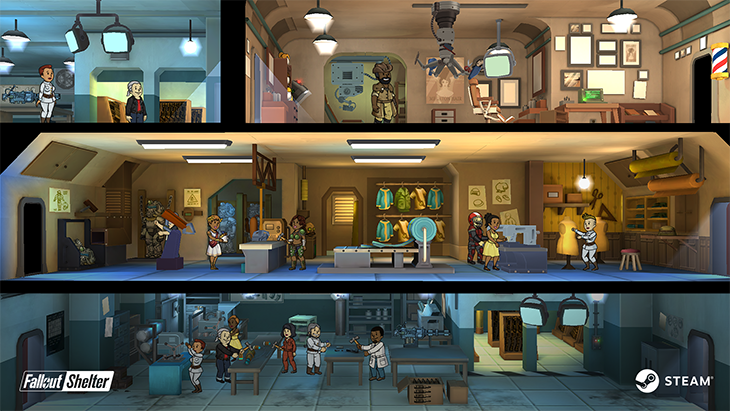 Since its launch in 2015, Bethesda's mobile hit Fallout Shelter has garnered quite a following, with more than 75 million players worldwide. This resource management sim that puts you in control of your own Vault and an army of Dwellers, as of yesterday can also be downloaded for free on Steam.
So head out to the game's Steam page to give it a go and start managing your own community, by levelling up Survivors, exploring the Wasteland to find supplies and sending Dwellers on lots of exciting quests for special rewards. Players there can now take advantage of earning Steam achievements and Steam Cloud support, allowing them to switch PCs and seamlessly pick up where they left off building their Vault.
To sweeten the even deal further, Fallout Shelter has received an update across all platforms that introduces more than 30 new quests and a special limited time Easter Quest that rewards players with an exclusive Legendary Pet, a free lunchbox and other rewards.