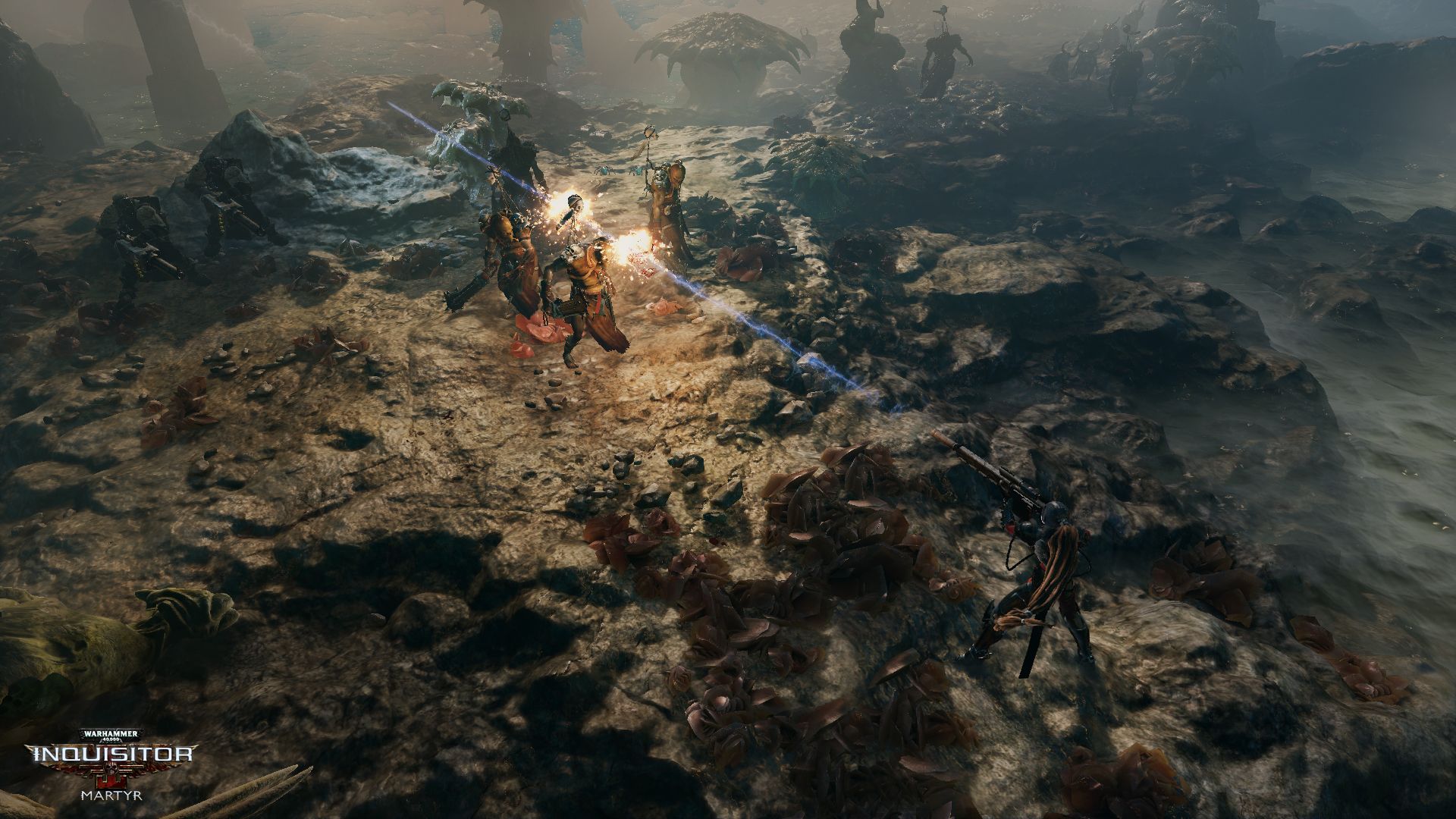 NeocoreGames is running a public Alpha program called The Founding for their upcoming action RPG Warhammer 40,000: Inquisitor – Martyr. The Founding is designed for players who want to play an active role in shaping the development of the game. Packages for start at $39.99 USD and include early access to the Alpha and Beta tests, the full game on release, access to developer run polls, and a name in the credits of the game.
The developers are running The Founding privately through their website, as they are looking to focus on a small group of early adopters who will be interested in providing feedback on the game. They may choose to go to Steam Early Access later if they need a larger pool of testers than The Founding can provide, but it does not appear to be in the books at this time. NeocoreGames is strongly encouraging prospective buyers to read the FAQ carefully before purchasing.
While The Founding is only available on PC, Warhammer 40,000: Inquisitor – Martyr will be released for PC, PlayStation 4, and Xbox One.