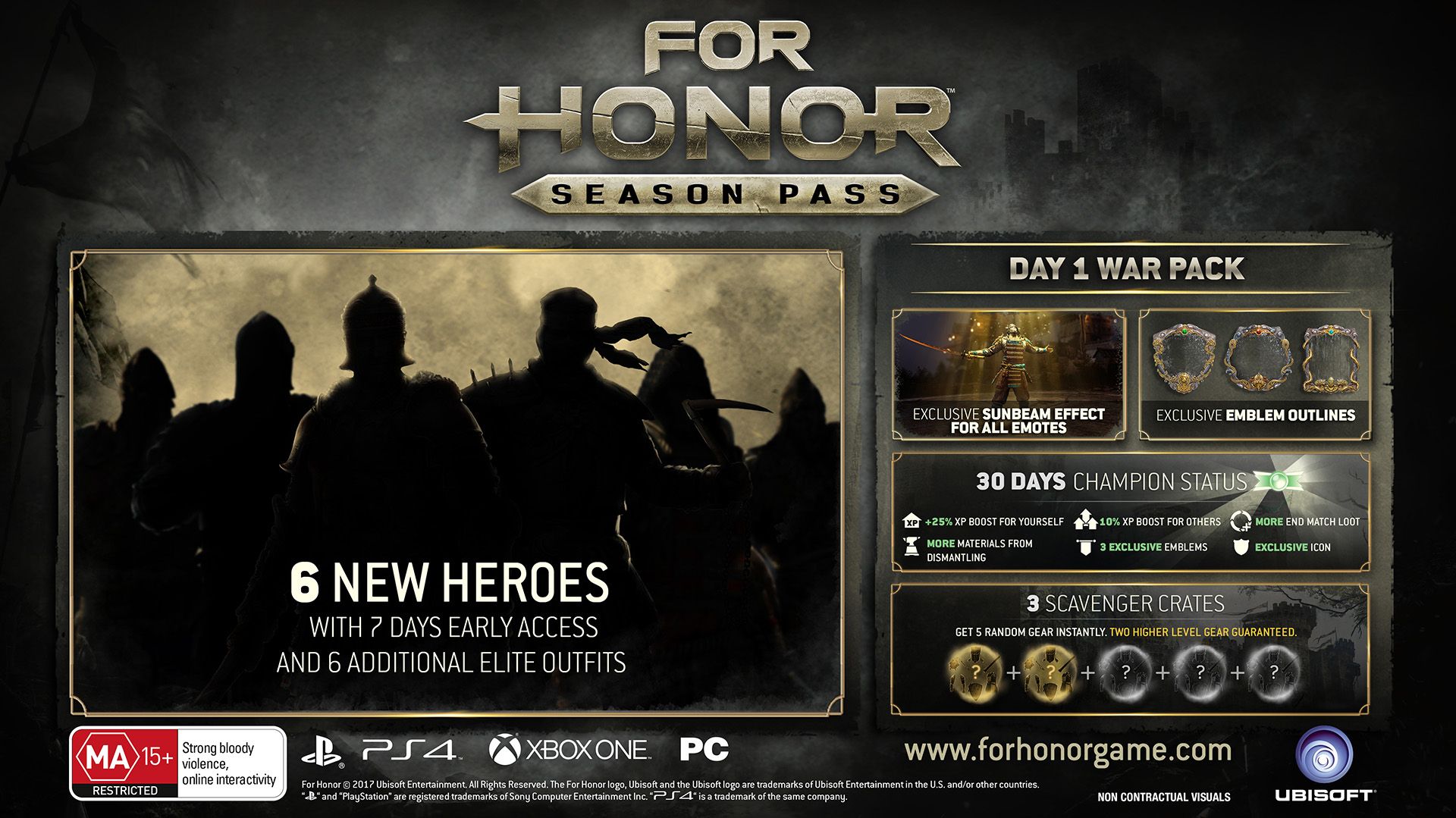 It seems like no game is complete without a Season Pass these days and For Honor is no different. Ubisoft has announced that the game will get a Season Pass that will give players access to six new heroes seven days early, six elite outfits for the new heroes, and the Day One War Pack. The pack will be unlocked for owners on For Honor's release and contains an exclusive sunbeam effect emote for all heroes, three exclusive emblem outlines, three scavenger crates, and a 30 day Champion Status booster.
Ubisoft plans to release two new heroes at the start of each new season of Faction War for the next three seasons.  For Honor will be handling new characters in the same way as Tom Clancy's Rainbow Six Siege. Once the seven day early access period is over, any For Honor player can buy the hero with in game currency. Ubisoft announced that they will be also releasing new maps, modes, and equipment for free to all players in the coming months.
For Honor is running an Open Beta from February 10-13th. The game launches on February 14th on PlayStation 4, Xbox One, and Windows.