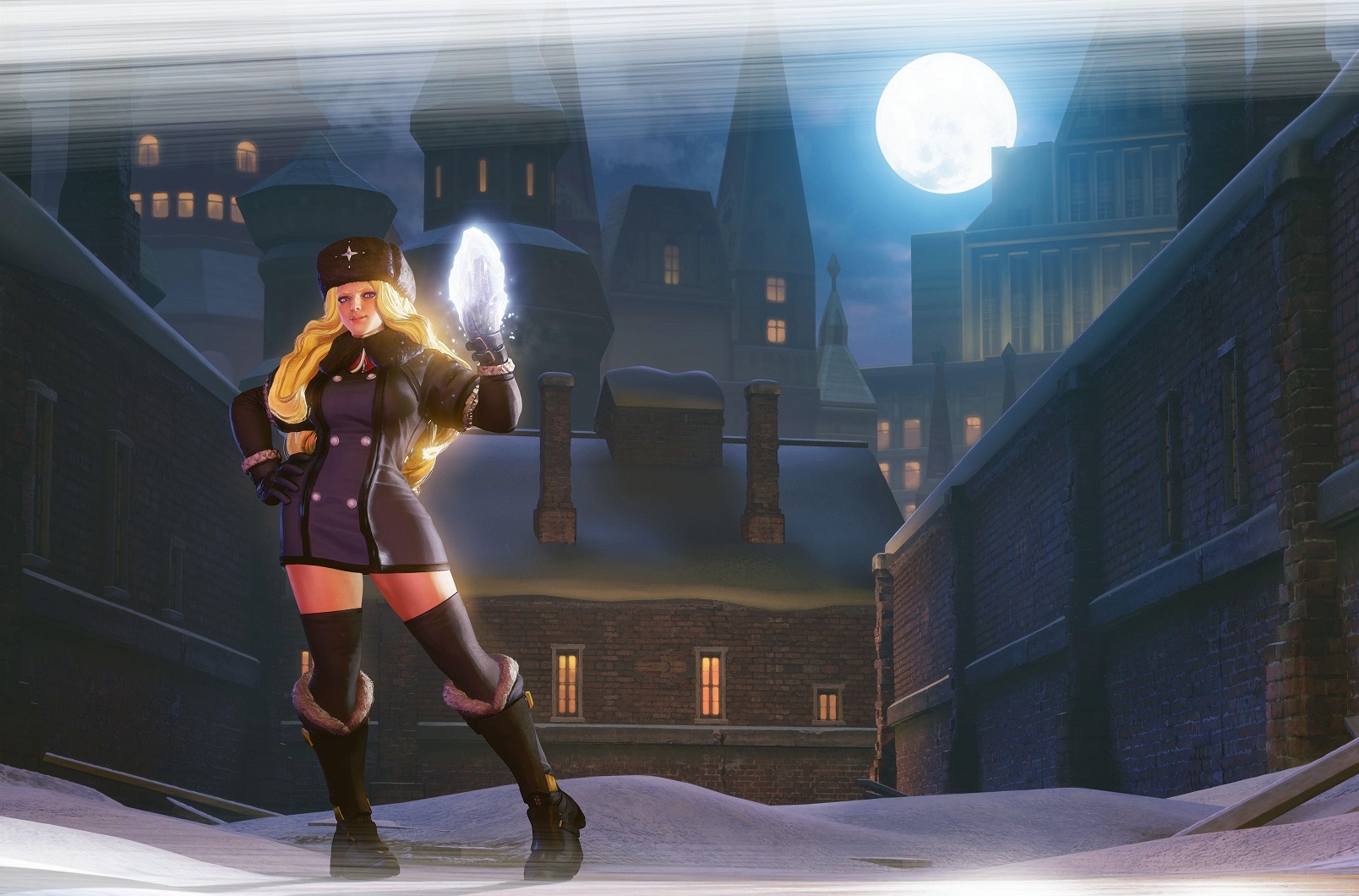 Some may remember the female character Kolin from Street Fighter III where she debuted as a non-playable character but now it looks like Capcom is giving her a bigger role in some upcoming Street Fighter V DLC. On February 28th Kolin will be available for purchase either using in-game currency or real currency for both he PC and PlayStation 4 versions of the game. When obtained Kolin will come with her own story as well as a "Premium Battle" and "Nostalgia" costume.
To go along with these announcements the company has provided a description of Kolin's skillset as well as a debut gameplay video:
Kolin
After working in the shadows for Gill and the secret Illuminati organization, Kolin makes her Street Fighter V debut. First appearing in Street Fighter III, Kolin works behind the scenes in order to fulfill the Prophecy of Miraha and stop any who dare stand in Gill's way. She is typically calm and collected, but can suddenly fly into a rage when anybody threatens Gill and his plans. Spoiler-alert, she resurrects Nash and uses him as a pawn too, showing she will do anything to achieve her goals.
Kolin excels in the Russian martial art of Systema, utilizing the opponent's momentum against them and executing various slash-like attacks and knife hand strikes. Gill has bestowed upon her the power of ice, allowing her to augment her fight style with frigid blasts and deadly icicles. She is often heard speaking condescendingly towards her opponents, knowing they don't stand a chance before her, let alone Gill.
Where did her hatred of Shadaloo come from and how did she originally become involved with Gill? Be sure to check out her character story to find out!
V-Skill: Inside Slash
Kolin's unique counter allows her to deflect and automatically punish incoming moves with ease.
V-Trigger: Diamond Dust
With a full V-meter, Kolin can slam the ground twice with her foot, each time shooting out a path of sharp icicles across the floor. In addition to damage and stun, this move freezes the opponent's stun gauge. While in this special state, the stun gauge will not deplete and if Kolin is successful in stunning the opponent, they will be frozen in place.
Critical Art: Frost Tower
Kolin dashes forward with a slice of her hand. If the attack connects, she'll continue summoning large icicles from the ground, throwing the opponent into the air and shattering the ice to drop them to the ground.