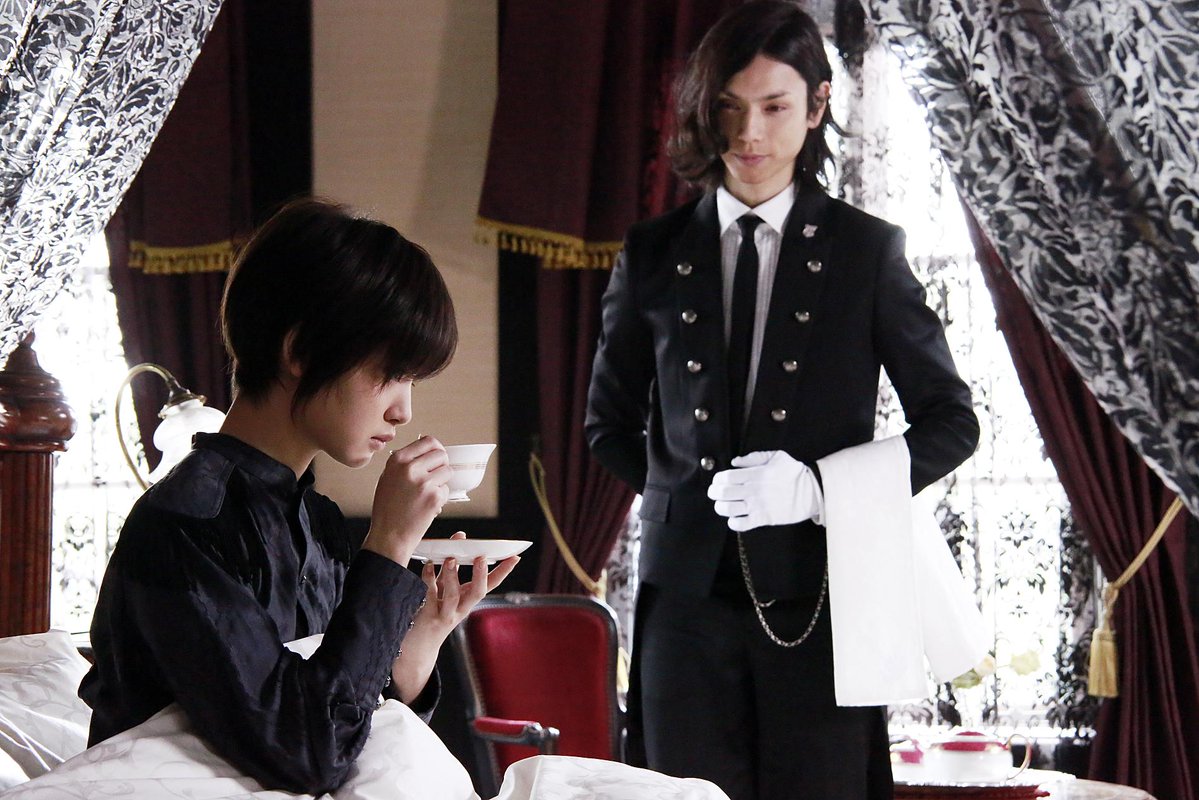 FUNimation Entertainment announced earlier today that it has acquired the home video distribution rights to the live-action Black Butler film adaptation. The film will be released in a DVD and Blu-ray combo pack on May 2, 2017. FUNimation is dubbing the film into English, so viewers who purchase this upcoming release will have the option of watching it with English audio selected or with Japanese audio and English subtitles.
Many of the voice actors from FUNimation's English dub of the anime adaptation of Black Butler will be voicing characters in this film as well. The voice cast for English dub of the film is as follows (character/actor):
Sebastian Michaelis – J. Michael Tatum
Kiyoharu Genpo – Brina Palencia
Hanae Watsuki – Lydia Mackay
Rin – Monica Rial
Narrator – Ian Sinclair
Akashi – Christopher R. Sabat
Anthony – Anthony Bowling
Aoki – Newton Pittman
Kujo – Kent Williams
Matsumiya – Zach Bolton
Nekoma – Cris George
Charles Bennett Sato – Alex Organ
Tokizawa – Robert McCollum
The film premiered in Japanese cinemas in 2014. It was released on home video in the U.K. in 2015.