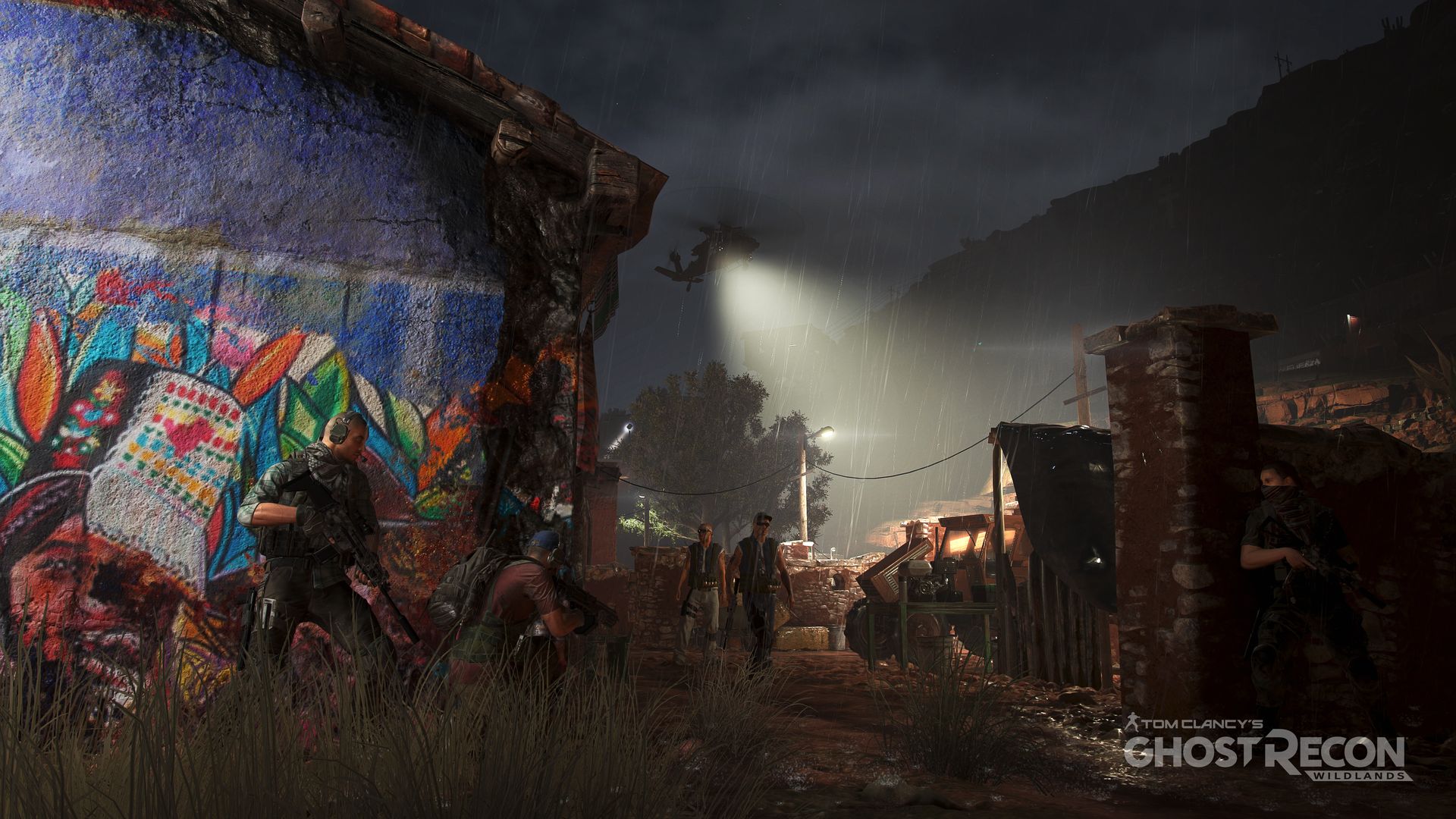 Ubisoft released a new video for their upcoming third person shooter Tom Clancy's Ghost Recon Wildlands. The lengthy 20 minute walkthrough follows an Ubisoft developer as they play through a mission alone in singleplayer. When playing alone, the three other Ghosts are controlled by AI and can be given commands to coordinate movement or attack all at once as a group.
The walkthrough starts with the Ghosts fighting their way out of a church after capturing their objective. For the next mission, the developer opts for a stealthier approach by sneaking into a cartel camp to capture an important target. The Ghosts will need to disable a jammer so they can use their drones to mark targets and figure out the best approach to complete their mission. On the way, the Ghosts encounter a cartel manager and are able to extract valuable intel from him, revealing the location of supplies on the map.
Tom Clancy's Ghost Recon Wildlands launches for PlayStation 4, Xbox One, and Windows on March 7, 2017.