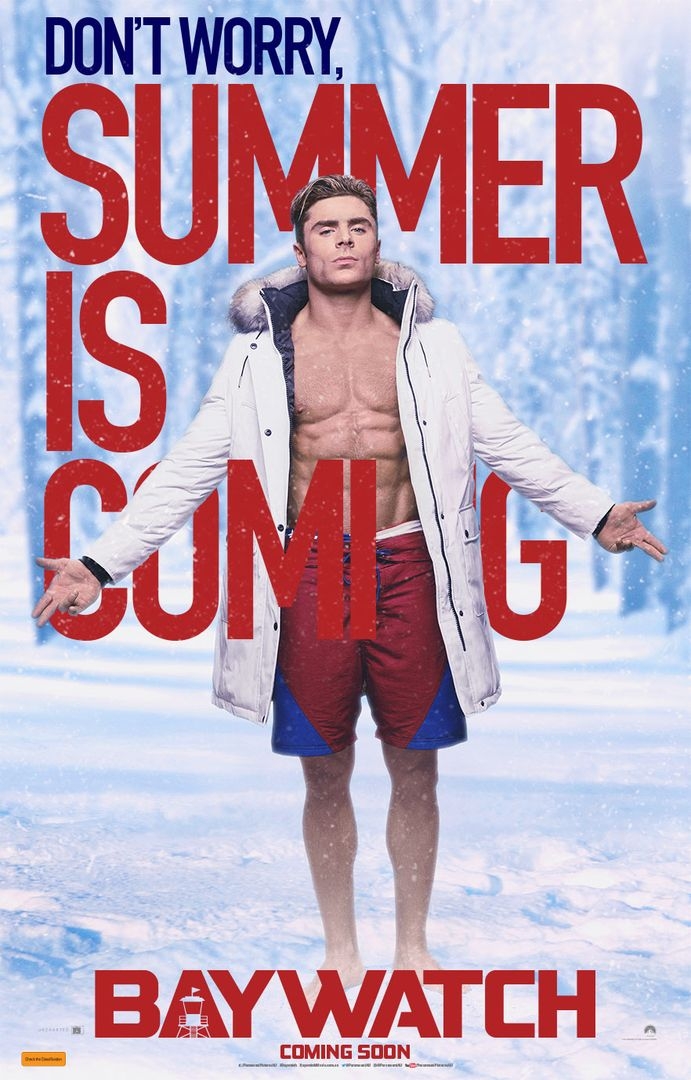 While not entirely applicable for the southern hemisphere, Paramount Pictures has released a brand new set of movie posters for their upcoming Baywatch movie reboot. The posters star each main cast member decked out in their summer best with a little bit of winter gear and the slogan "Don't worry, summer is coming."
Baywatch is rebooting the classic 1990s TV series as a movie starring Dwayne Johnson, Zac Efron, Alexandra Daddario, Priyanka Chopra, Kelly Rohrbach, Ilfenesh Hadera and Jon Bass. The film follows Mitch Buchannon (Johnson), who is struggling to keep Baywatch alive, and Matt Brody (Efron), the hot young lifeguard who is brought in to give the team a little sex appeal. The pair must learn to work together when they discover a criminal plot brewing in the Bay.
Baywatch hits cinemas in the US on May 26th. An Australian release date has yet to be announced.