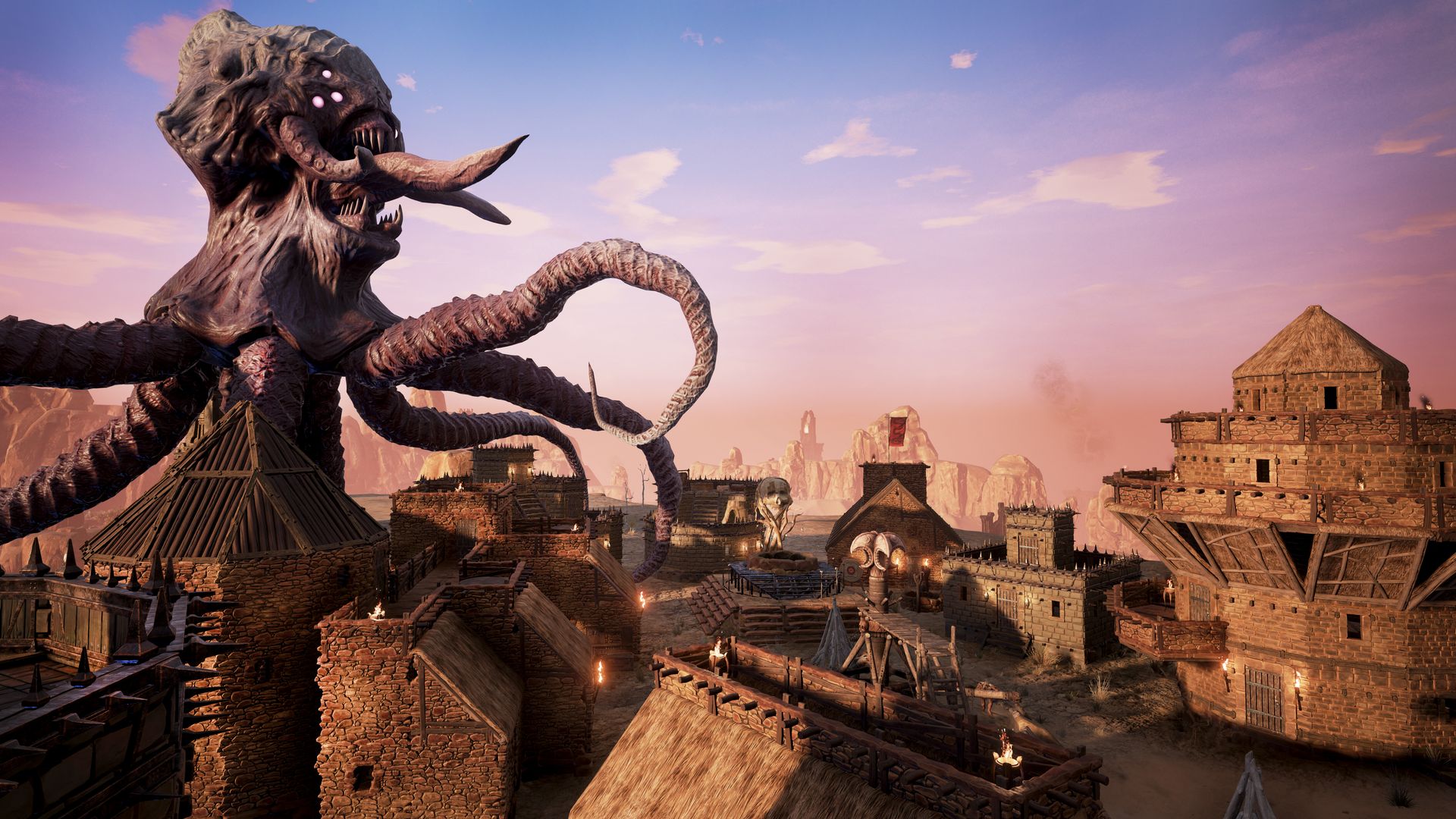 Funcom released a brand new trailer today revealing more details about PVP combat in their upcoming sandbox game Conan Exiles. While there are plenty of NPCs to kill and thralls to enslave in the game, the most challenging battles will be from PVP conflict over just about anything humans fight over in real life.
Players can opt to use a variety of ranged and melee weapons such as throwing axes, two handed warhammers, and shields. The damage system is designed to provide players will some gory feedback, as players can hack apart their enemies into actual pieces. While players are away, thralls with combat skills can be tasked with defending player made cities and range in power depending on their rarity. Finally, more information has been revealed about how avatars of gods will fit into Conan Exiles. Players will be able to summon and control avatars of the god they worship to crush their enemies. To deal with avatars, players must find the enemy player character that is summoning the avatar nearby and to end their rampage.

Conan Exiles hits Steam Early Access on January 31st and on Xbox One Game Preview in Spring 2017. A PlayStation 4 release is in the works, but a release date has not been announced yet.