It may miss the launch date but the heavily rumoured port of Mario Kart 8 is indeed real and heading to the Nintendo Switch on April 28. The game is titled Mario Kart 8 Deluxe and builds on everything Mario Kart 8 offered on the Wii U but also add:
Inking Boy, Inkling Girl, Bowser Jr., Dry Bones and King Boo as new characters.
A completely revamped battle mode that includes the standard Balloon Battle as well as Bob-omb blast from Mario Kart Double Dash. The rules seem to be altered though to be more score based. For example, losing all your balloons in Balloon Battle sees your score cut in half, not instant dismissal from the game.
All DLC included.
New battle courses including new stages like Urchin Underpass from Splatoon and Battle Stadium. Some classic battle courses are returning such as Luigi's Mansion from Double Dash and SNES Battle Course 1.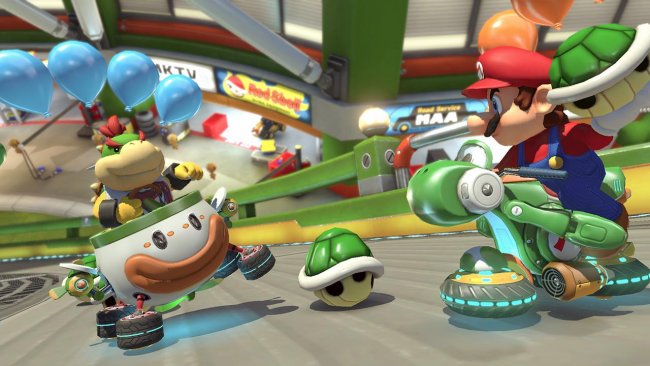 A beginner steering mode to help you stay on the track.
The ability to hold two items at the same time.
Three new vehicles, two inspired by Splatoon.
Two new items, Boo, who will steal another players item and the Feather, which will give you a high jump just like in the original game for the SNES.
1080 HD in TV mode.
Local multiplayer with up to 8 players. I'm not sure how configurations work for this, if all 8 players need their own Switch or 8 players can make use of 2 Switch systems.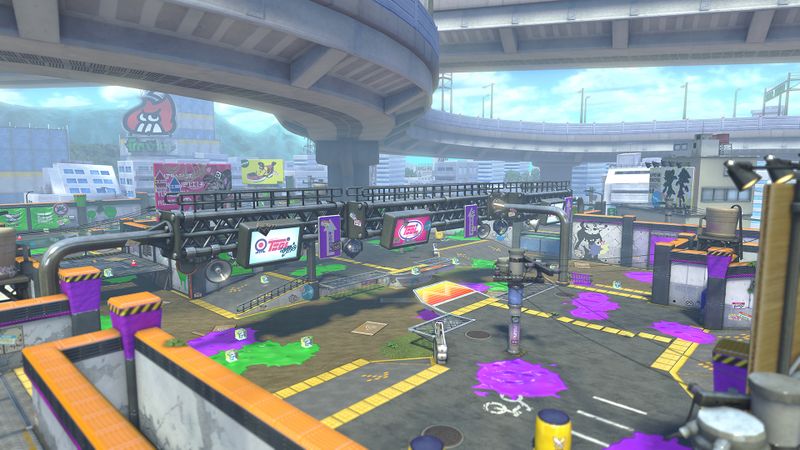 Unfortunately, new race tracks seem to be off the table which is a big missed opportunity because if you don't care about battle mode and already owned Mario Kart 8, there's really not much incentive to upgrade here. On the flip side, newcomers will be welcomed with the most content heavy Mario Kart game ever. We also got a look at the gorgeous box art which shows us what Switch game cases will look like.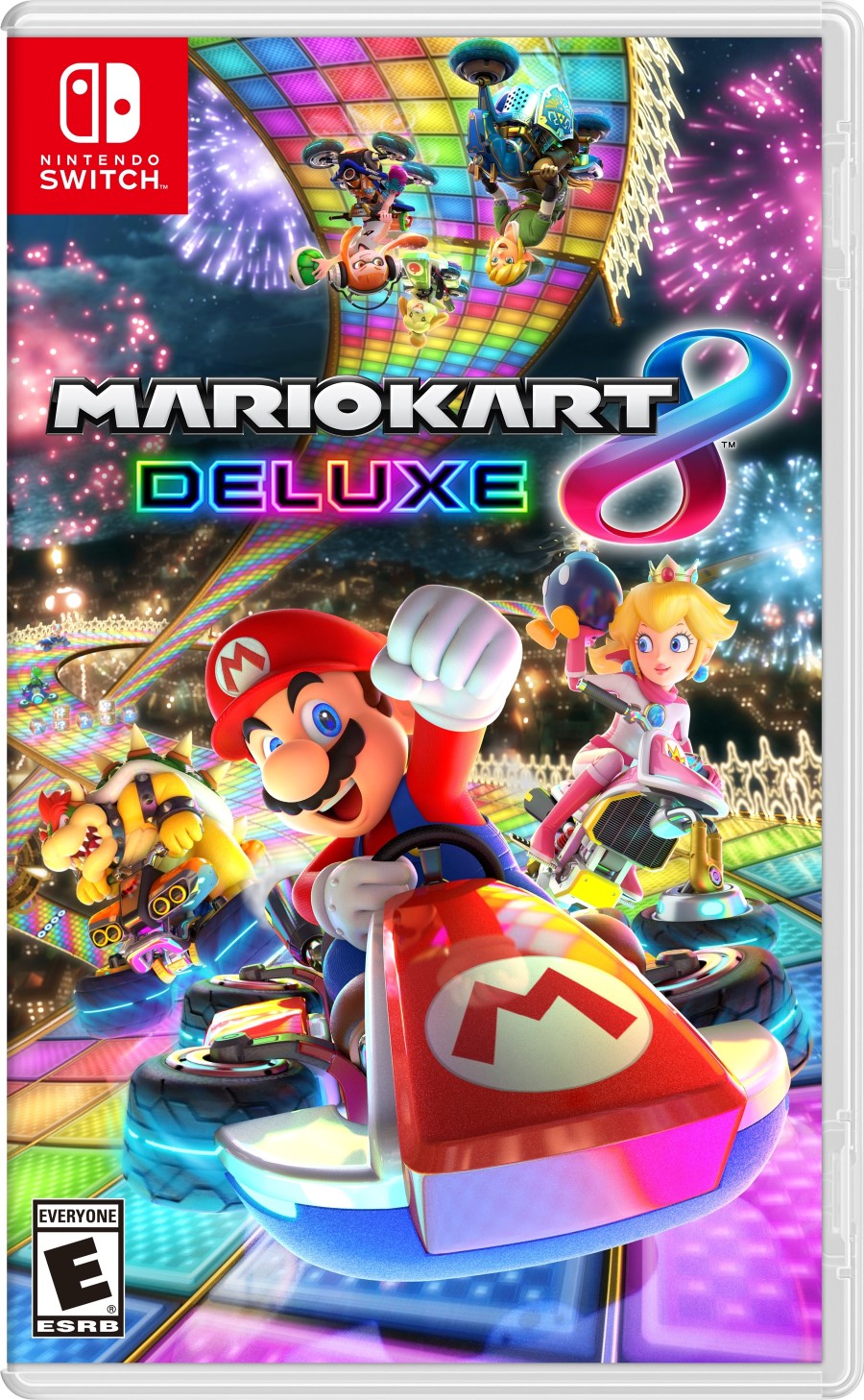 Check out the screenshots of the new battle mode tracks as well as the accompanying trailer to see the game in action. Be sure to visit our presentation recap for all the new Nintendo Switch news including pricing, release dates and upcoming games.