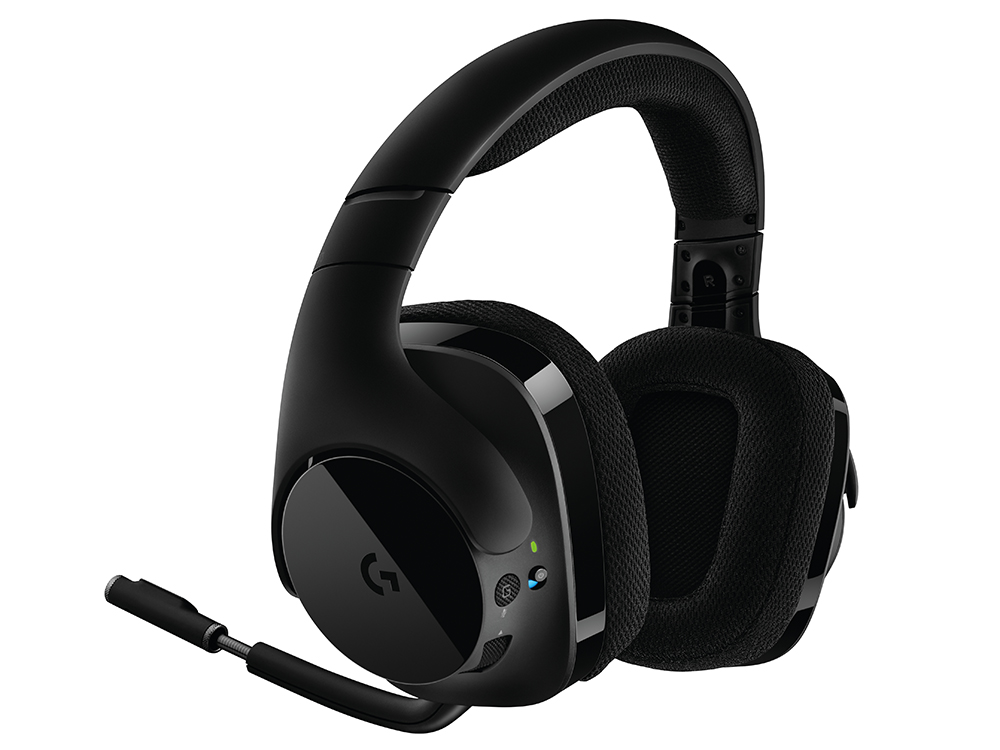 Logitech followed up yesterdays announcement of the Logitech G203 Prodigy Gaming Mouse today with the latest addition to the Logitech G gaming peripheral line up. The Logitech G533 Wireless Gaming Headset features the Logitech Pro-G audio drivers and DTS Headphone:x 7.1 virtual surround sound to deliver high quality surround sound audio. The headset features a lightweight over the ear design featuring mesh ear pads made out of material designed for sports. The ear pads are removable for easy cleaning, a blessing for those in hot, humid climates. The foldable boom microphone features auto-mute functionality, noise cancellation, improve pop-filters, and EQ tuning.
The headset features rechargeable and replacable batteries rated for 15 hours of use. The ultra-low latency headset transmitter lets players move up to 15 meters without breaking the connection, which should be enough for most people to go to the kitchen or answer the door and still stay connected with their friends on Mumble. The Logitech Gaming Software will let gamers fine tune their microphone and headphone settings down to a per-game level.
The Logitech G533 Wireless Gaming Headset will be available later this month with an MSRP of $149.99 USD.