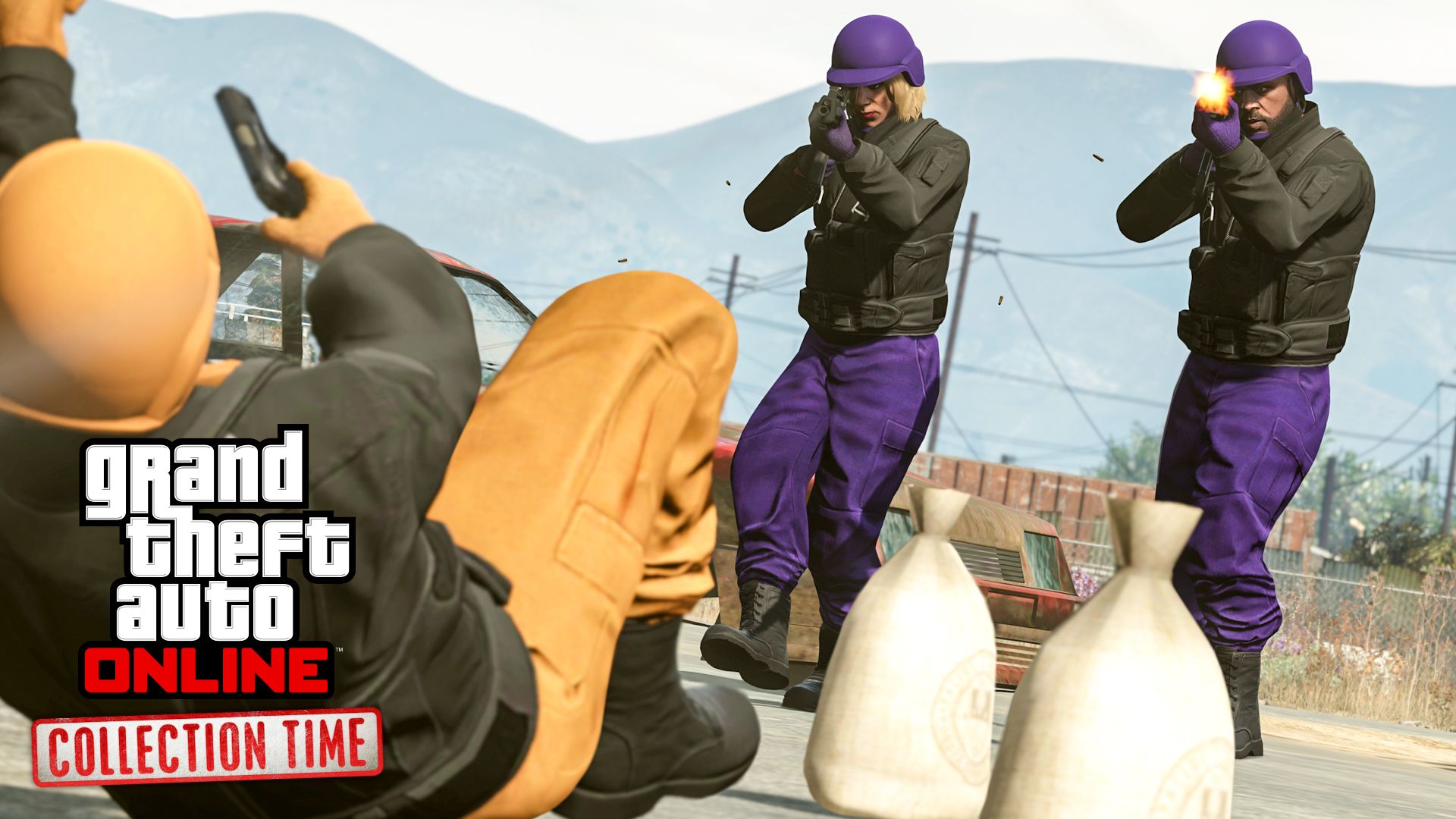 Grand Theft Auto Online has released a small content update on PC, PlayStation 4, and Xbox One. Gamers will be be able to swing by their local Benny's Original Motor Works and purchase the new Dewbauchee Specter. This two door sports car is decked out with a carbon-fibre body to make it lightweight and highly agile. As an added bonus, GTA Online players will get a 25% discount on all upgrades at Benny's and the Executive Upgrade that adds a Benny's Original Motor Works to player garages.
A new adversary mode called Collection Time has also been added to the game. The mode pits two to four teams who start the round off with a money bag each. Teams will need to simultaneously attack other teams to gain more money bags while defending their own stash. The team with the most bags at the end of the round is declared the winner. Collection Time will grant douple GTA$ and RP from now until January 30th.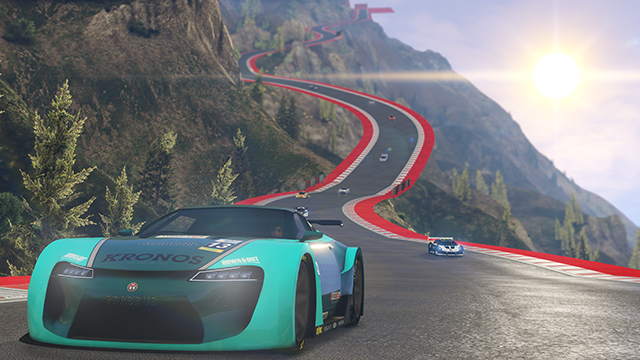 As with every update, new in game events have been posted. GTA Online Biker Clkubhouse Contracts and Special Vehicle Work will award double GTA$ and RP. 25% discounts are available for Benny's Upgrades, Executive Garage Renovations, Executive Custom Auto Shop Renovations, Biker Business Properties, and all Import/Export Tattoos. Finally, Non-Contact Point-to-Point Super Race at Chilliad is the latest Premium Stunt Race. All three events will run until January 30th.