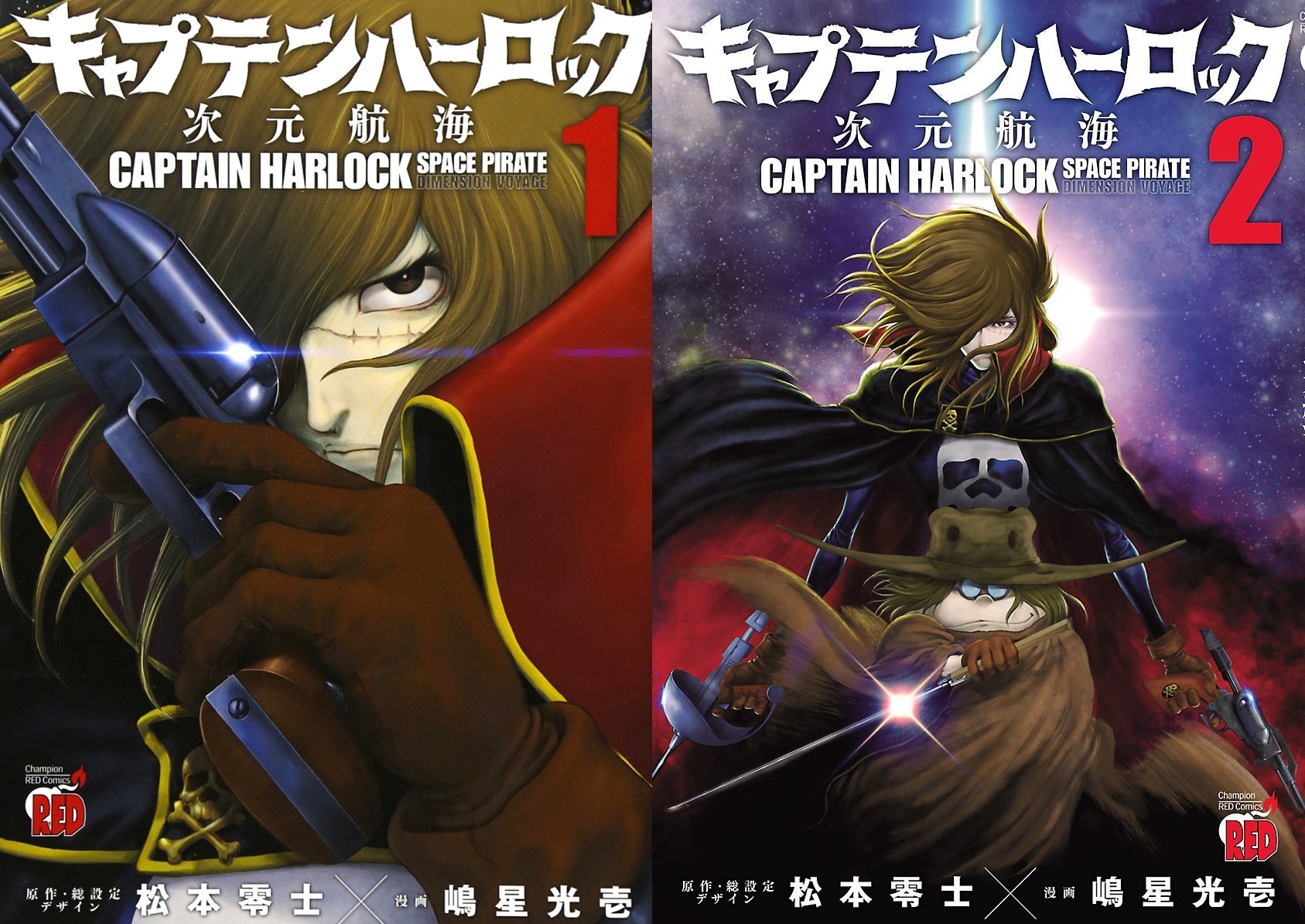 With many licenses already under their belts this week Seven Seas Entertainment has added yet another one to the list by announcing that they have acquired the license to the Captain Harlock: Dimensional Voyage manga that currently has five volumes released in Japan. The first of these volumes will be released in English on October 3rd.
This manga series is an all-new contemporary take on space pirate Captain Harlock from Leiji Matsumoto and Kouichi Shimahoshi. To go along with this license announcement the company has provided a description of the manga that you can read below:
When Tadashi Daiba's father is murdered by invaders known as the Mazon, he becomes frustrated in the face of the Earth government's flippant attitude. Landing himself in prison, Tadashi finds himself invited aboard the battleship Arcadia, controlled by none other than the legendary Captain Harlock. Joining his crew on their journey through space, Tadashi's future will lead him to confront not only the Mazon, but the many other forces across the universe threatening humanity's very existence.