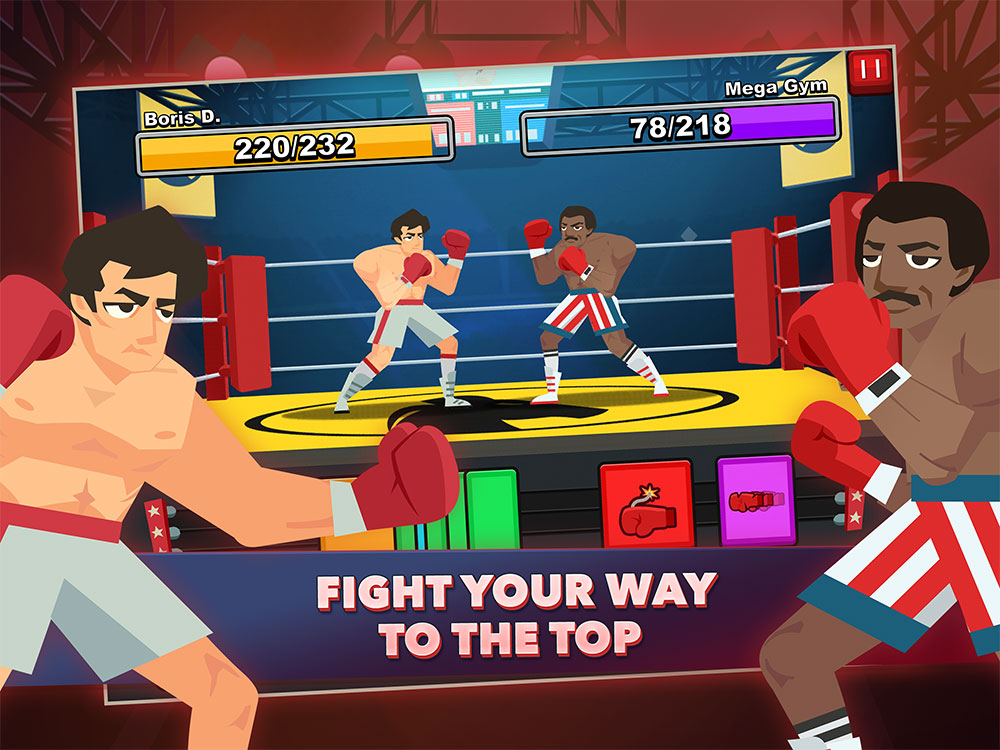 The Rocky franchise is celebrating 40 years today. Tapinator is encouraging people to celebrate with a little exercise. Complete the following cardio routine to honour Rocky and get your heart pumping:
1. Click here: Rocky Theme Song and play the Rocky theme song. Turn it up loud while jogging around your desk clockwise with your arms held high in a fake victory pose.

2. Run up your local art museum's steps. When you get to the top, turn in a fake victory pose and look out over the magnificent city view. Or, if you don't have an art museum handy, run around your office or perhaps, up and down a convenient stairwell.

3. Congrats! You've probably just done more exercise today than you will the rest of this month. Go treat yourself to a cheesesteak ('wit whiz' of course!) and call it a day.
As part of the celebrations, Tapinator is releasing a new free to play mobile game. Rocky lets players choose their favourite characters from the entire franchise and fight in the ring against other players from around the world for glory. Players will run their own gym and train the boxers in hopes of unlocking Rocky, Apollo, Clubber, and Drago. Rocky is available now for free on iOS at the App Store.