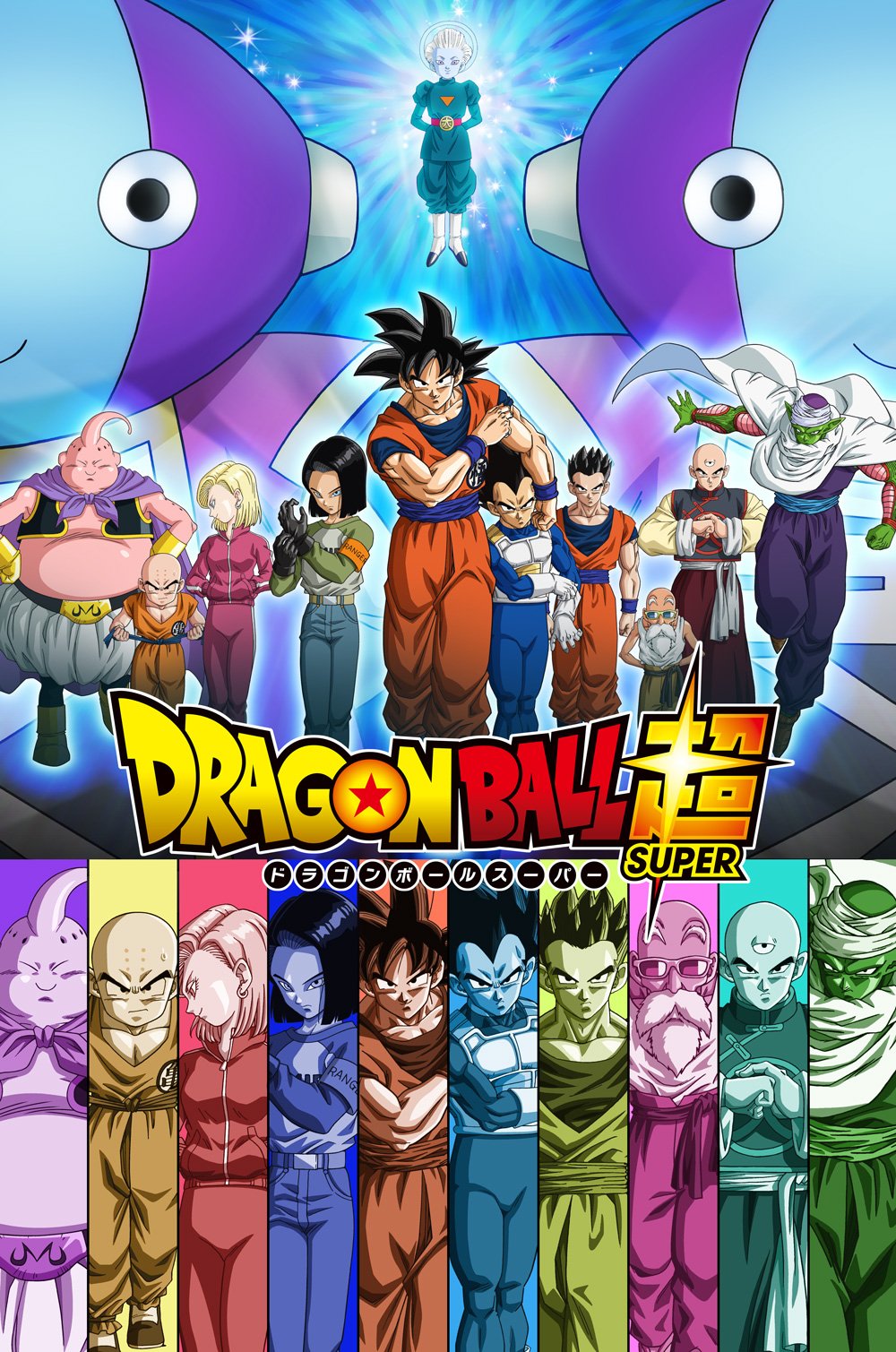 This arc was teased back at the end of the Universe 6 vs Universe 7 arc and now it's here! The "Universe Survival" arc of Dragon Ball Super sees a line up of 10 of Universe 7's strongest fighters do battle against each of the 11 other Universes in the Tournament of Power proposed by the Omni King. The rewards for the victors and punishments for those defeated is spoken of but not detailed. Once again Akira Toriyama is credited for the story draft and character designs.
We know very little about the arc but it should begin airing on the 15th of January after the current Hit mini arc wraps up. Interestingly Beerus and Whis are both absent from the poster so perhaps God's aren't allowed to participate, but it's awesome that Android 17 is back with a new outfit to boot. Eagle eyed fans may notice the Ranger band on his arm, in an interview with Akira Toriyama years ago he mentioned how 17 became a eventually became a park ranger and even starts a family. Gohan is also rocking his 'Ultimate' look which I'm sure fans will be happy to see. Whatever happens we look forward to this new arc starting with more Dragon Ball anime goodness. Our review of the Future Trunks/Goku Black arc of Dragon Ball Super will be up shortly.
UPDATE: At Jump Festa 2017 in Japan a teaser trailer was shown off and captured off screen by some people. It contains what seem to be stylised storyboards and gives us a good amount of new information. Each of the 12 Universes will be represented by 10 fighters, so the team in the above poster are the Universe 7 team. We don't know how the 'scoring system' will work, but it also mentions that if a team loses their Universe will be destroyed instantly, so there are some huge stakes on the line here. We also get a very brief look at each Universe's God of Destruction and their accompanying Supreme Kai.